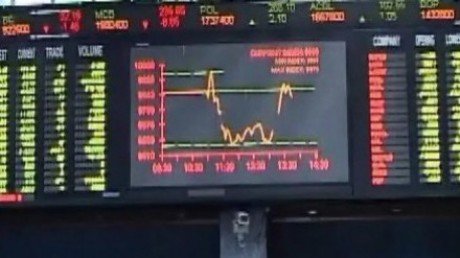 ---
KARACHI: The Securities and Exchange Commission of Pakistan (SECP) on Tuesday constituted a committee which will submit recommendations for the introduction of a new leverage product for the Karachi Stock Exchange (KSE) and other local bourses.

It was agreed that additional avenues of liquidity will be explored to address the needs of the market and to ensure timely introduction of liquidity products including a review of KSE's margin trading proposal.

Officials revealed that the group has been instructed to present recommendations on the leverage product by July 8. They will also comment on the recently drafted Margin Financing, Lending, Borrowing and Pledging Rules 2010.

A draft of these rules has been placed on the SECP's official website so that the public can give their feedback on the prospective legislation until July 5.

Committee members include Managing Director KSE Adnan Afridi, Chairman Mutual Funds Association of Pakistan Habibur Rahman and Chairman Pakistan Banks Association Shehzad Dada. Dawood Jan Mohammad and Arif Habib have been nominated on behalf of stock brokers while Farhan Malik will represent the SECP. Musarrat Jabeen, Director Securities Market Division of the SECP, has been appointed coordinator of the committee.

Officials privy to the meeting between the SECP and KSE told The Express Tribune the stock exchange members submitted their observations regarding the Securities Rules 2010 and stressed the need for introducing leverage products in the market. The SECP had stopped investors from taking fresh positions in CFS MK-II on April 8, 2009. The financing mechanism was eventually phased out after 66 working days. Since then, trading activity at the local bourses has been lacklustre.

Brokers said that a new leverage product and other financing alternatives can provide much-needed liquidity to boost volumes.

"Historically, the KSE has not been very successful in leverage products. For the first time they are engaging investors and other stakeholders in discussions which is very encouraging," said CEO Shehzad Chamdia Securities Ehsan Mehanti.

He said it seems likely that margin trading and margin financing products will be presented to the Ministry of Finance simultaneously, with the new leverage product resembling the original CFS with increased risk management.

In the past, the KSE experimented with various products intended as leverage tools such as Stock Index Futures and Cash Settled Futures, but investors were slow to respond to these alternatives.

Experts said after consultation with the stakeholders and feedback from the public both the KSE and the SECP are eager to launch a new product and ensure its success.

Published in The Express Tribune, June 23rd, 2010.
COMMENTS (2)
Comments are moderated and generally will be posted if they are on-topic and not abusive.
For more information, please see our Comments FAQ