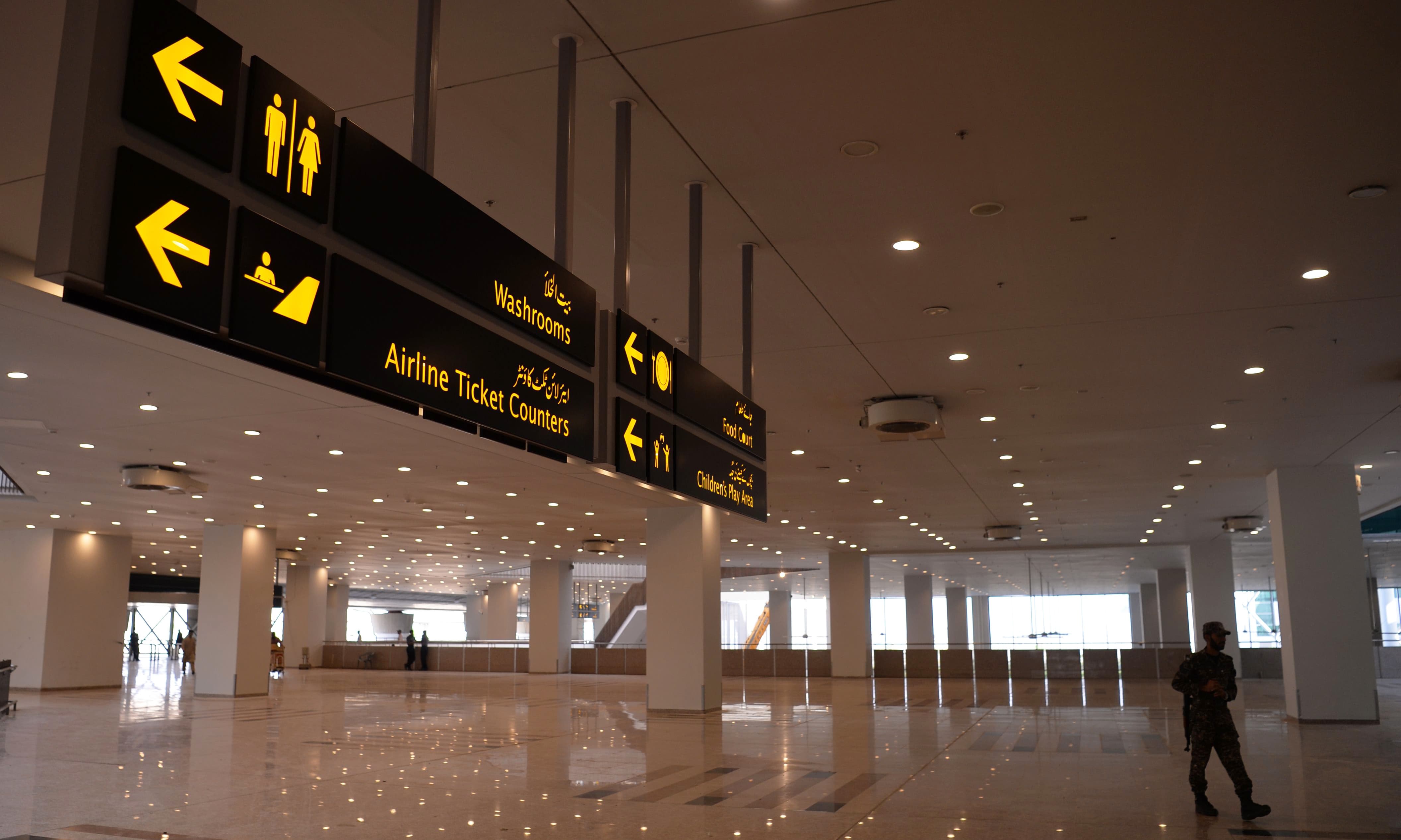 ---
MPA refuses Covid test at airport
Lawmaker quarrelled with airport staff along with other passengers.
---
An MPA of Khyber-Pakhtunkhwa (K-P) created a scene at the Islamabad International Airport (IIA) when he was stopped by the authorities for a coronavirus test on Sunday.
According to details, the Pakistani delegation landed at IIA after participation in the Tashkent conference. As the delegation members were going towards the exit, some passengers awaiting their Covid-19 tests in the state lounge crossed the counter with them.
The airport health and vigilance staff intervened to stop the passengers trying to avoid coronavirus tests.
Read Must ensure SOPs amid rising Covid cases: health ministry
At this, K-P MPA Bilal Afridi lost his temper and quarrelled with the airport staff along with other passengers. He made an accusation that the secretary and director general have left without undergoing tests.
The officials answered that the delegation members and other government officials have already undergone Covid tests in the state lounge. The airport officials carried out tests of the lawmaker and other passengers and let them go when they returned negative.
Published in The Express Tribune, July 19th, 2021.