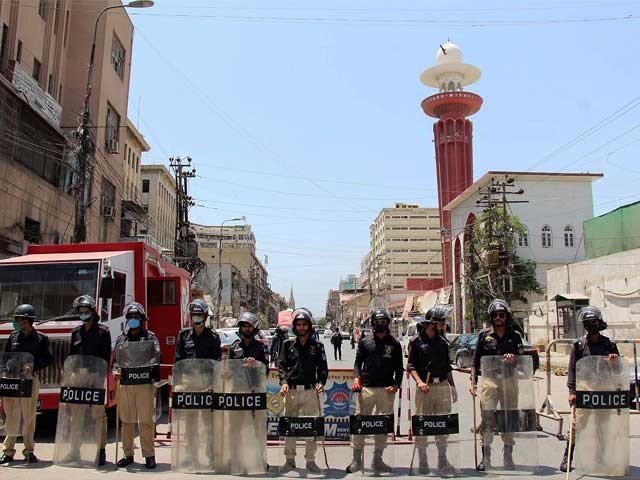 ---
Pandemic impacted nearly half of workforce, Senate told
Planning Ministry says 37% workforce either lost jobs, or could not find work
---
ISLAMABAD:
Nearly half of the country's workforce was affected by the ongoing coronavirus pandemic, while more than one-third of it lost jobs or could not find work, the Senate was informed on Friday.
During the Question Hour, the Planning and Development Ministry told the house that it had conducted a special survey to assess the socio-economic impact of the Covid pandemic. According to the survey, it said, 49% of the total working population was affected by the pandemic.
The ministry said that the number of the pandemic-affected workers was 27.31 million, adding that 37% of the workers were those who either lost their jobs or could not find work. It also said that 12% of the workforce saw drop in their incomes.
According to the planning ministry, Khyber Pakhtunkhwa was the worst affected province where 55% of the employed professionals lost their jobs or lost incomes.
In reply to another question, the ministry said that significant progress had been made in 4 out of 9 special economic zones (SEZs) being set up under the China-Pakistan Economic corridor (CPEC). It added that Rs16 billion had been approved for supply of gas and electricity to the SEZs.
The house was informed that the sale of plots in Rashakai SEZ started in January 2021 and the first plot was allotted to a Chinese company, the Century Steel. Similarly, sale of plots in Allama Iqbal SEZ also started in January where 585 acres of land had been allotted to 24 companies, so far.
The ministry said that the gas supply scheme for the Rashakai SEZ would be completed by December 2021, while 50 megawatts more electricity will be provided to it by June 2022. An additional 20 megawatts of electricity would be provided to Allama Iqbal SEZ.
The ministry said that the Dhabeji SEZ would be provided 5MW electricity by December 2021, while work was in progress to supply 135 MMCFD gas to it. For the Bostan SEZ, the ministry said, it would be provided 5 MW of electricity by December 2021.