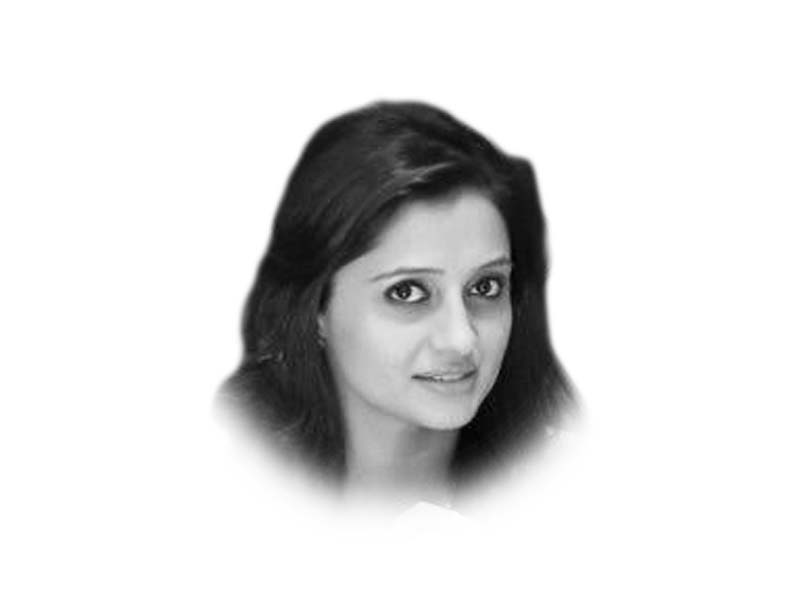 ---
Digital skills a necessity post-Covid
Covid forces policymakers to reshape the way that they used to decipher, dichotomize and design development plans
---
Covid-19 has impacted the world in multiple ways. More importantly, it has forced policymakers, strategists and analysts to reshape the way that they used to decipher, dichotomize and design development plans. Imparting skills leading to economic livelihood generation has been a major concern for economies around the world, and the Covid outbreak has resulted in closure of schools, universities and educational institutions worsening the existing situation. On the parallel side, the lockdowns have resulted in a sharp decline of outdoor activities and on-ground jobs creating frustration amongst the idle young population. Home-based work has been a preference recently but it only applies to a certain population (who has significant expertise and access for digital skills and could use their abilities to complete their jobs). However, most of the population in Pakistan was not prepared for this transformation and therefore, became either jobless or continued working while risking their lives.
According to a Technology Industry Survey (2019), the total technology sector employment was hypothesised to be somewhere between 96,000 to 120,000 across Pakistan, excluding the freelancer community. The survey expects that given projected sector growth rate of over 20%, this number is likely to double in the next five years. Based on the analysis of one of the largest web portals in Pakistan, Rozee.pk, the World Bank reports (2019) that programming skills are the most highly demanded category of skills across all economic sectors. Another survey (by Naqeeb Consulting) indicates that software development is going to be one of the most demanded jobs from 2018-2022. In a sub-section of the same survey, information and communications technology (ICT) firms reported software development/engineering skills to be the second most demanded skill set in ICT firms in the same period. This is also corroborated by the survey of over 300 IT firms located in 10 Pakistani cities, conducted by Ignite (previously the National ICT R&D Fund) in collaboration with the Ministry of Information Technology and Telecommunications. This shows that a significant demand exists for digital skills and it will transform the sector in general, especially in the post-Covid world.
Moreover, GSMA estimates that the mobile ecosystem in Pakistan directly and indirectly employed 450,000 people in 2018 (320,000 direct and 175,000 direct and formal). The employment demand is likely to go up as Pakistan gears up for 5G and expanding telecommunications operations due to emerging new ventures such as fiber to the premises (FTTP) players, infrastructure sharing companies (two companies have already invested and are now scaling up) and expected digitisation of television (three have been awarded licenses to operate direct-to-home broadcasting services).
Currently, there are 176 million mobile phone users in Pakistan and 60.9 million unique internet users. Only 33 million and two million users actively use Facebook and Twitter, respectively, while LinkedIn has six million users. The current predicament of low usage is driven by many factors, digital literacy being one of the most significant contributors, as highlighted by GSMA. While it can be argued that it is affordability or the total cost of mobile ownership (TCMO) that is holding back the development of digital literacy, it is also indicated that more than a third of the people not using accessible internet may still not be able to, even if the cost barrier was lowered, because of lack of digital literacy.
Pakistan faces a complex set of challenges in its nationwide progression in digital skills. Challenges in enrolment rates, high dropouts from the formal education system coupled with infrastructure challenges causing low internet and mobile phone penetration pose immediate threats to the expansion of digital literacy. Digital competencies, apart from the most basic — such as using a mobile phone for voice calls or simple messages — are challenging to develop without foundational literacy and numeracy skills. The infrastructure poses significant challenge in imparting digital skills through schools. Only 44% of government high schools and 38% of private high schools have computer labs in the rural areas (internet connectivity is 33% and 35%, respectively), while the number is 85% and 80% for public and private high schools in urban areas. Even though the subject of computer science is taught at each level, students are unable to gain practical knowledge (digital skills) without using the required infrastructure. Therefore, a nationwide focus should be based on providing digital skills through workshops and trainings in schools and technical and vocational education and training (TVET) along with building the right infrastructure in order to keep up with the changing and rapidly evolving global demand especially in a post-Covid world.
Published in The Express Tribune, July 17th, 2021.
Like Opinion & Editorial on Facebook, follow @ETOpEd on Twitter to receive all updates on all our daily pieces.