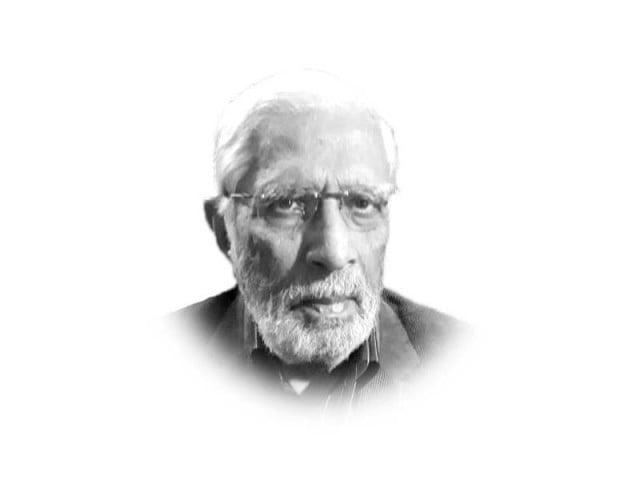 ---
The Taliban have raced on to almost all of Afghanistan's border posts while President Ashraf Ghani continues to hold on to Kabul and a good number of crucial cities. The whole world, especially the regional countries and the anxious neighbours, are awaiting with bated breath the imminent clash for Kabul between the government troops and the Taliban.
The Taliban have not tried to cross over to the countries beyond the border posts perhaps because they do not wish to test their strength against the troops guarding the borders of the neighbouring countries before they finally take over Kabul. Or perhaps, they really do not wish to invade the neighbours. Interestingly, they have let the customs offices manning Tajikistan's border to continue working as usual, pocketing the much-needed income from the customs levies charged on incoming and outgoing goods.
The Taliban have already assured China, Russia, Central Asian countries, Iran and Pakistan that they are not planning to "invade" anyone. Taliban spokesman Suhail Shaheen has been insisting that cross-border trade in different latitudes, from Islam Qala (in Iran) to Torghundi (in Turkmenistan) and across northern Tajikistan will "remain open and functional".
Though it's still branded as a terrorist organisation by Moscow, both Moscow and Beijing are said to have understood the importance of engaging the Taliban.
Shaheen has already declared, "China is a friendly country that we welcome for reconstruction and developing Afghanistan."
Foreign Minister of China Wang Yi on the other hand, has impressed upon Pakistan the need to set up a trilateral mechanism, with Beijing and Kabul, to help advance a feasible Afghan-led political solution while managing the security front.
One recalls that a deal was signed between China Telecom and Afghan Telecom in 2017 to build a Kashgar-Faizabad fiber optic cable system and then expand it toward a China-Kyrgyzstan-Tajikistan-Afghanistan Silk Road system. Another deal was signed in February among Islamabad, Kabul and Tashkent to build a railway that in fact may establish Afghanistan as a key crossroad between Central and South Asia. Call it the SCO corridor.
These projects were further ratified by a crucial trilateral meeting last month among China-Pakistan-Afghanistan foreign ministers. The Ghani government has also renewed its interest in being connected to the Belt and Road — which translates in practice into an expanded CPEC. The Taliban are said to have desired exactly the same thing last week.
Afghanistan in trade connectivity with CPEC and a key node of the New Silk Roads makes immense sense. Historically as well, Afghanistan was always embedded in the ancient Silk Roads. A crossroad Afghanistan is the missing link in the connectivity equation between China and Central Asia. It is anybody's guess who would actually inaugurate on behalf of Kabul.
Then, to the West, there's the Iranian connection. The recently struck Iran-China strategic partnership is expected to lead to CPEC and then expand to Afghanistan. The Taliban are aware of it. As part of their current diplomatic offensive, they have been to Tehran and made the right noises towards a political solution.
The joint statement was the result of negotiations between Kabul and Iranian Foreign Minister Javad Zarif. The Taliban, meanwhile, have vowed not to attack civilians, schools, mosques, hospitals and NGOs.
Tehran — on the way to becoming a full SCO member — is actively talking to all Afghan actors. Two Afghan delegations – one of the government, led by former Afghan vice-president Yunus Qanooni; and another of Taliban led by Sher Mohammad Abbas Stanikzai, who commands their political office in Doha – were visiting last week. This all implies serious business.
Within the SCO there is this suspicion that America's deep state agenda is to fuel the flames of imminent civil war in Afghanistan and then extend it to the Central Asian states complete with well-trained jihadi commandos mixed with Uyghur fighters to destabilise Xinjiang.
There are said to be some 18,000 Pentagon contractors/mercenaries, plus Special Forces and CIA black-op types remaining in Afghanistan under cover, allowing Washington a new narrative spin: the Kabul government has invited us to fight a "terrorist" re-emergence and prevent a spiral towards civil war. But then the Taliban have already warned all Central Asian states about hosting US military bases.
Published in The Express Tribune, July 17th, 2021.
Like Opinion & Editorial on Facebook, follow @ETOpEd on Twitter to receive all updates on all our daily pieces.
COMMENTS
Comments are moderated and generally will be posted if they are on-topic and not abusive.
For more information, please see our Comments FAQ