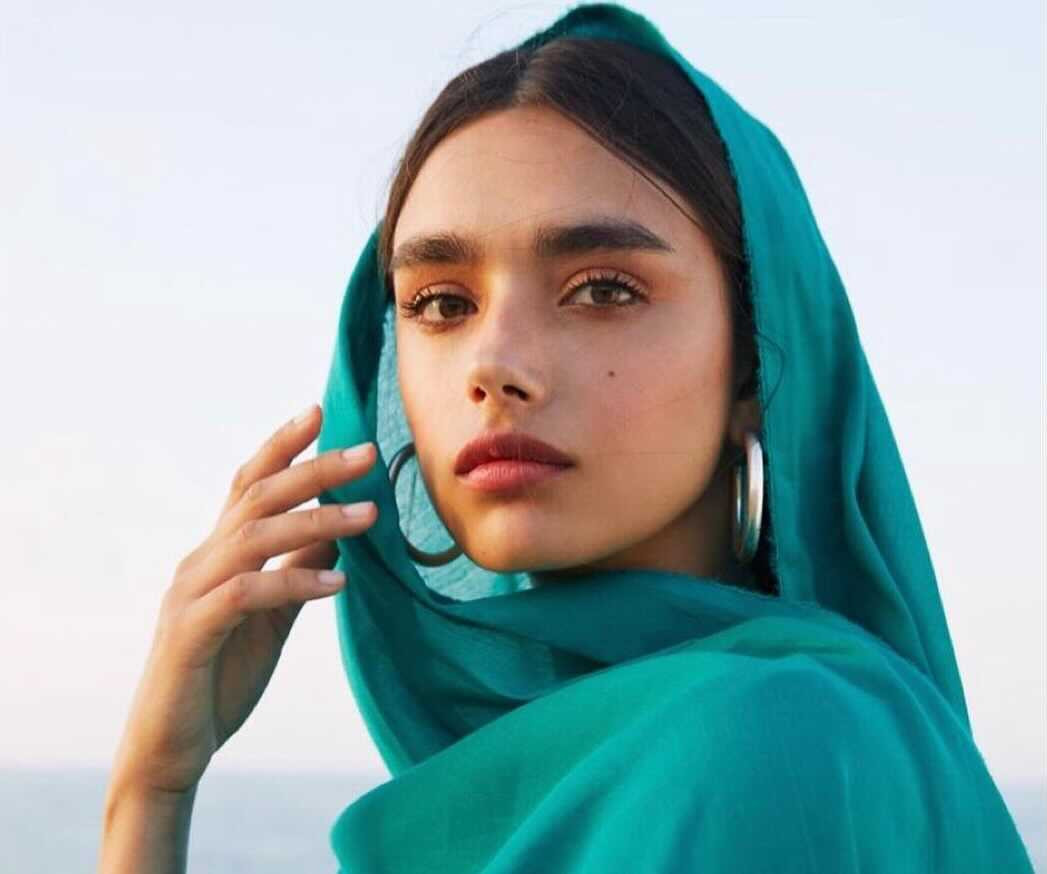 ---
Colourism and classism have always been topics of discussion in Pakistan. The issue, deep-rooted in desi culture, has progressed from banter on social media to generational trauma. And, some of the most common victims of colourism are artists. Having a dusky skin tone seems nothing less than a crime on television, and our celebrities are struggling day in and day out to shun the stereotypical mindsets, whilst also breaking atypical beauty standards.
However, their efforts often go in vain.
Recently, celebrated designer Zara Shahjahan took to social media and shared how her latest campaign was said to have hired models who 'look like maids.' Zara, instead of keeping mum, decided to address the subject.
Taking to Instagram, the designer shared pictures of two Mexican models she brought on board for her collection. "Let's talk about these pictures. So I had a shoot in Turkey. My team left a day earlier and the day I and the model had to leave, Turkey announced 15 days of quarantine. We were left with no choice but to hire models from there," she began, adding, "I tried to find girls who look south Asian and finally found these two very stunning Mexican models who flew from LA for the campaign. We were very happy, the campaign look really beautiful and we launched, but what happened after is quite disturbing."
She continued, "These pictures started getting a lot of hate. "They look like maids" is one comment which disturbed me the most. Are we these people? Why do we want the models to be white and sultry?"
Zara concluded, "Thank god for my loyal customers who know my brand and the collection was sold out but I don't seem to get the irritation of a lot of women to these two pictures."
Ace stylist Tabesh Khoja, aka Khoji, also shared his two cents on the matter. "This was certainly a beautiful shoot. Kudos to you and your team for executing it so well!" He went on to recall a shoot he did in 2019 with late model Zara Abid which had sparked debate over colourism.
"In 2019 I did a shoot with the gorgeous dark-skinned model Zara Abid that sparked quite the conversation," he wrote. "I have always stood by the calling of "Brown is beautiful and Dark is Divine and all complexions are equally stunning." Celebrating and encouraging girls to embrace their dark skin by challenging the pre-set color-based beauty standards."
He added, "Complexities of colourism have been deep-rooted since generations but I stand to empower and support brown/dark skin which is near to absent in our society. Women with brown/ dark skin are always put down or stereotyped in the industry. We are very unfair towards the diverse skin tones we have in our own country."
Tabesh commented that our freedom of speech, expression and creativity must not be hijacked by narrow-minded, superficial and judgmental individuals. "Shame on you guys for shunning these beauties!" he retorted. "When does this cycle of discrimination and name-calling end? This is indeed a sad reality of our nation, their apprehension roots in misjudgment. Which will take rounds to rectify. Be unapologetic about your color and turn it into your power and strength!"
He ended his note with, "Stop Bullying. Stop Manipulating. Stop distorting facts and intentions and most importantly stop colour shaming."
Have something to add to the story? Share it in the comments below.
COMMENTS (1)
Comments are moderated and generally will be posted if they are on-topic and not abusive.
For more information, please see our Comments FAQ