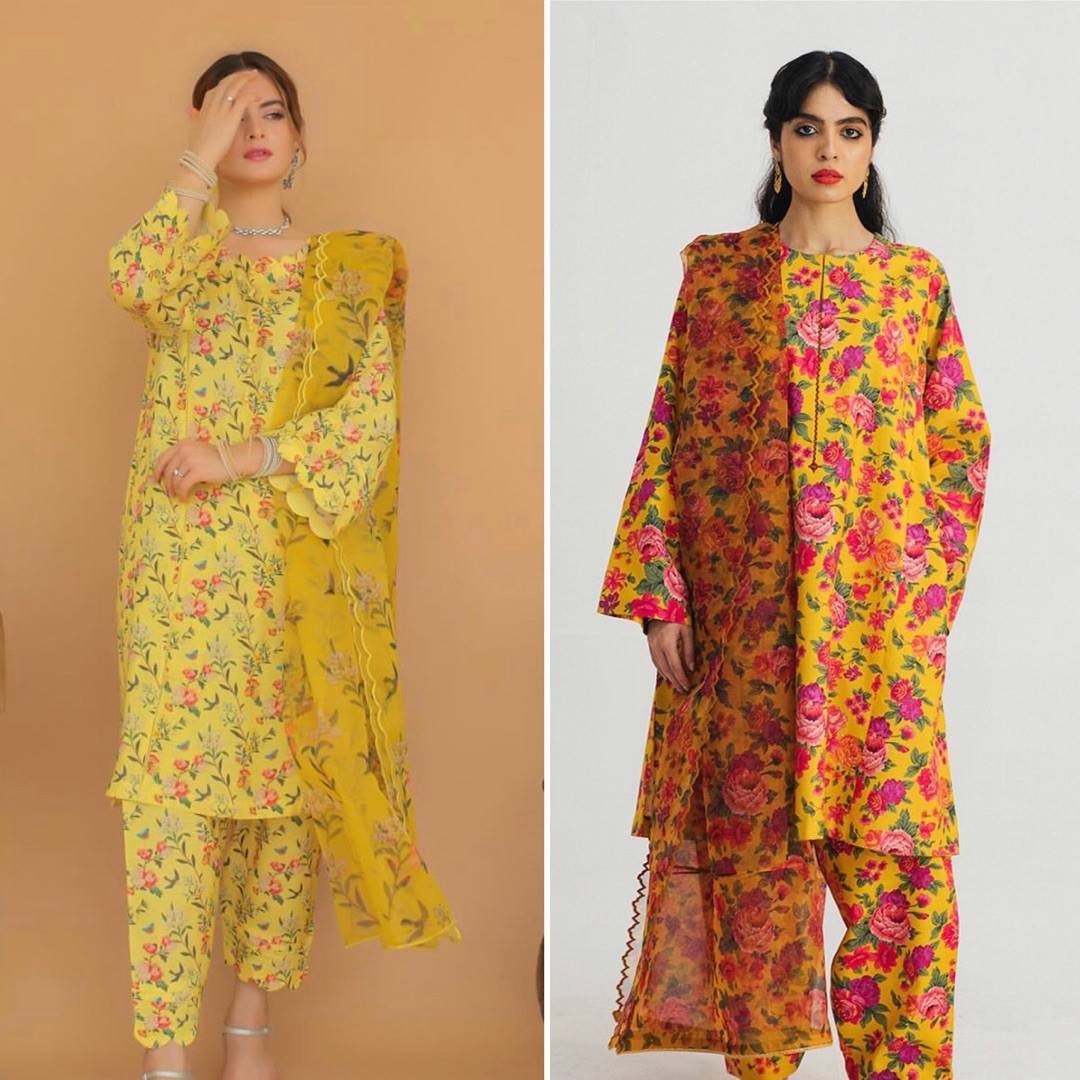 ---
Actor Aiman Khan recently took to Instagram to vaguely address the plagiarism allegations levelled against her and her twin sister Minal Khan for their latest clothing collection under the brand Aiman and Minal Closet. The Baandi actor wrote in a post, "Despite all the drama, the colours won the run! It was fun making this collection and even more fun selling it. Fashion and trends are never outdated; they are just glorified and used again. The magic of prints is in the air and we are loving it!"
Fashion sleuths on the internet called out the celebrity twins' clothing line for ripping off designs from another prominent fashion house. The brand's latest collection seems to take some very serious inspiration, which some may say borders on plagiarism, from designer Zara Shahjahan. In particular, a red outfit recently posted to the brand's Instagram page is highly reminiscent of Minal's baat pakki outfit by Zara Shahjahan. Minal donned a red floral co-ord with an organza dupatta and the similarities to her own creation are striking.
Another floral number from the collection, this one in yellow, also looks near-identical to a yellow outfit from Zara Shahjahan's recent campaign. Although the colours in the celebrated fashion house's piece are brighter and bolder, with Aiman and Minal's rendition being on more of a softer side, the similarities are rather apparent.
COMMENTS
Comments are moderated and generally will be posted if they are on-topic and not abusive.
For more information, please see our Comments FAQ