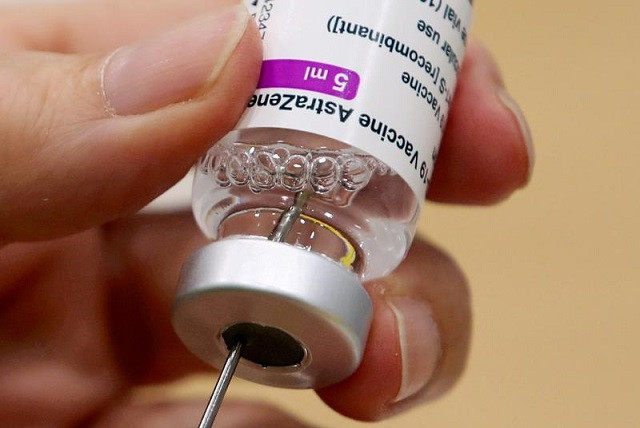 ---
Covid vaccination under way in rural areas
Govt issues schedule amid fears of possible fourth wave
---
BHAKKAR:
The government has started coronavirus vaccination in rural areas after the cities in order to protect people from the possible fourth wave of the pandemic and 107,000 jabs have been administered in the district so far.
In this regard, a complete schedule has been issued by the district administration for setting up coronavirus vaccination camps at 541 locations in the Mankira, Kallur Kot, Darya Khan and Bhakkar tehsils.
At least 50 trained personnel of the health department have been assigned to vaccinate the villagers at four locations of the district through the mobile facilities on a daily basis. In addition, 12 coronavirus vaccination camps have been set up in urban areas.
The district administration says it is taking all possible steps to protect the citizens from the deadly virus.
Announcements are being made from mosques to vaccinate eligible people before the health department teams visit the rural areas so that no one is deprived of getting the vaccine.
Deputy Commissioner Syed Musa Raza told the media after receiving his second dose of vaccine to prevent coronavirus at the DHQ hospital that the disease had claimed the lives of millions of people around the world.
Raza said that the people of Bhakkar should take part in the process of vaccination without fear and prove that they were responsible citizens. The vaccine has no side effects and is the only way to prevent coronavirus. The public should not listen to rumours regarding the inoculation, the official added. The DC said, "Today I have taken the second dose of vaccine, which is the best solution to prevent coronavirus."
Earlier, the deputy commissioner, while inspecting the arrangements at a vaccination centre during his visit to the suburban village of Muslim Kot, said while talking to the locals that the vaccine was one of the best gifts for the people in the days of the pandemic from the government.
The government has expanded the scope of this free vaccination from cities to rural areas. Its main objective is to bring under control the deadly pandemic as soon as possible and to save the lives of citizens, the official said.
On the occasion, CEO Health Authority Dr Rao Muhammad Suleiman also gave a detailed briefing to Deputy Commissioner Raza about the arrangements and facilities at the vaccination centres run by the health department across the district. The deputy commissioner expressed his satisfaction and directed the officials to continue performing their duties in the spirit of patriotism.
Published in The Express Tribune, July 14th, 2021.