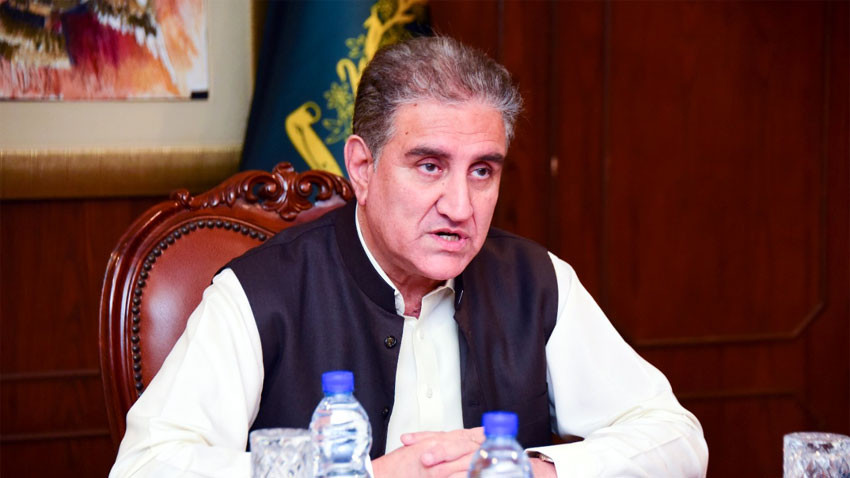 ---
Foreign Minister Shah Mahmood Qureshi participated in an online ministerial meeting of the Non-Aligned Movement, hosted by Azerbaijan, the current chairman of NAM.
The meeting focused on the theme of "Non-Aligned Movement at the center of multilateral efforts in responding global challenges".
In his video statement, the foreign minister underscored the NAM's important role in promoting peace and development and in responding to current global challenges, including the Covid-19 pandemic.
He called for strict adherence to the principles and purposes of the UN Charter and values of multilateralism and solidarity for advancing the common goal of sustained peace and development.
Also read: 'Blame game won't serve region', Qureshi tells Afghan counterpart
Qureshi noted that a coherent strategy is needed to fully overcome the pandemic and stimulate economic growth.
To recover from the Covid-19 crisis and to "build back better", the foreign minister highlighted the need for equal and early vaccine distribution, mobilisation of the financing to enable economic recovery in developing countries, and revival of the movement`s role in addressing the systemic global challenges.
FM Qureshi reaffirmed Pakistan's firm commitment to NAM and its founding principles, adding that Pakistan "will continue to support the movement's efforts towards peace, equality, cooperation and well-being for all".
He reiterated deep concern at the continued denial of the inalienable right to self-determination to the people of Indian Illegally Occupied Jammu and Kashmir (IIOJK) as well as Palestine, guaranteed to them under several UN Security Council resolutions.
He called upon the international community and NAM to work for a just, peaceful and expeditious settlement of these conflicts in accordance with the relevant resolutions of the UN Security Council and the wishes of the people of Jammu and Kashmir and Palestine.

The conference adopted a political declaration which inter alia commended the leadership of Prime Minister Imran Khan in supporting and advocating the Palestinian cause.
COMMENTS
Comments are moderated and generally will be posted if they are on-topic and not abusive.
For more information, please see our Comments FAQ