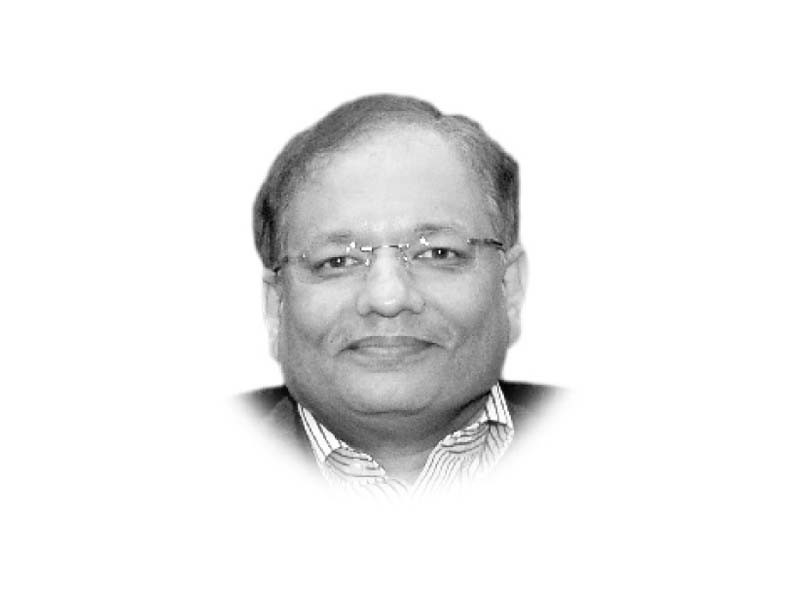 ---
Pakistan continues to be an anomaly in the region: while others have progressed and climbed the development ladder, we are still on its lowest rung. A country's health indicators strongly influence both human and economic development, and unfortunately, ours are amongst the poorest in the region. It must be asked, what has held Pakistan back? What is it that others were able to do that we could not?
A quick analysis shows that almost all our neighbours, excluding Afghanistan, significantly brought down their population growth rate. On average, women in Pakistan are having more children than families in the rest of our region. This is despite a significant unmet need for family planning. The resulting rapid growth of our population not only poses many debilitating public health challenges, but also serves to tether our development prospects in other ways.
Read More: 'Cleanliness vital for public health'
Over the past few years, Pakistan has gone from being self-sufficient in food production to dependent upon food imports. Our falling agricultural produce cannot meet the food demands of a growing population. Resultingly, a third of households face food insecurity, and women and children face the major brunt, with one out of three children under five being underweight and two out of five women of reproductive age being anaemic. One in eight adolescent girls and one in five boys are also underweight.
Our cities are expanding rapidly, resulting in overcrowding and rising pollution levels. Among the top 20 most polluted cities in the world, two are in Pakistan. We are also among the few countries identified as having such poor air quality as to be unhealthy, which is contributing to an increase in respiratory diseases and related deaths. Pakistan's population density per square kilometre is five times that of neighbouring Iran's and increasing. It compounds challenges in our efforts to combat communicable diseases including Covid-19. Cramped living conditions have contributed in the persistence of the scourge of TB, which was globally controlled by improving living conditions and avoiding overcrowding. Pakistan has the fifth highest burden of TB in the world. Similarly, while Sri Lanka, Maldives, and Iran have eliminated measles, we still have a long way to go. Our measles immunisation coverage is around 76%, well below the recommended level of 95%. Iran was able to achieve this level as its population base did not keep expanding the way it is in Pakistan. Likewise, while we are still combating malaria and dengue, neighbouring Sri Lanka has been malaria-free since 2012.
Per capita availability of water is also declining in Pakistan. Slightly more than half of households are drinking contaminated water. Poor water quality and lack of basic sanitation have contributed in the endemicity of hepatitis A and E, persistence of cholera, and the emergence of drug-resistant typhoid. For the same reason, success eludes our efforts to eradicate polio. We are among the 20 countries with the highest infant deaths, and diarrhea is still a leading cause.
With all these mounting challenges, exponential increase in the size of our population has also made it impossible for us to keep pace in terms of providing the necessary infrastructure for meeting people's health needs.
July 11 marked the World Population Day, which is commemorated globally to highlight the urgency and importance of population issues. In Pakistan, the relevance of the day should not go unnoticed. The government and the people must collectively work to achieve a balance between our resources and population so that we may fulfil the basic rights of our citizens to good health, proper nutrition, education, and shelter, and at last move up along the development trajectory.
Published in The Express Tribune, July 13th, 2021.
Like Opinion & Editorial on Facebook, follow @ETOpEd on Twitter to receive all updates on all our daily pieces.
COMMENTS
Comments are moderated and generally will be posted if they are on-topic and not abusive.
For more information, please see our Comments FAQ