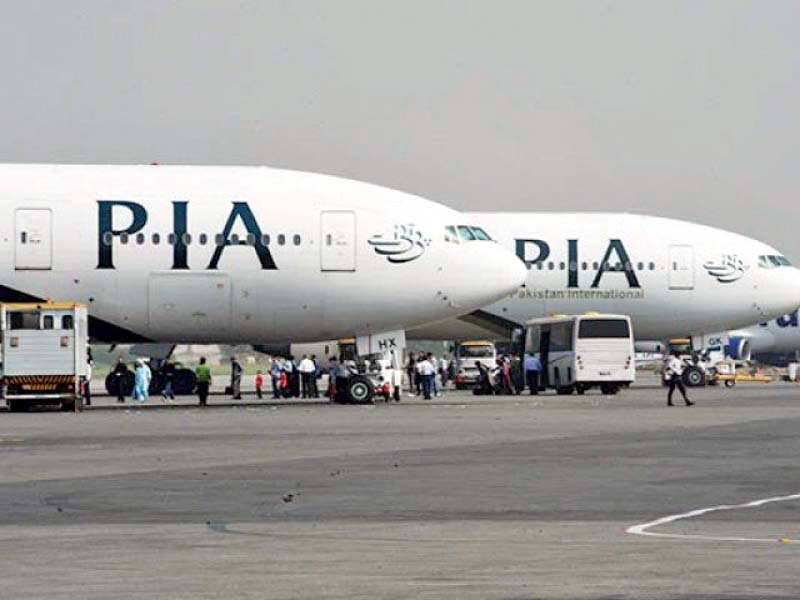 ---
ISLAMABAD:
The Pakistan International Airlines (PIA) launched a 32-flight operation on Monday to bring back Pakistanis stranded abroad because of the coronavirus-induced restrictions on the air travels in the world, officials said.
PIA officials said that the special flight would be operated over the five days period, to repatriate the Pakistanis before Eidul Azha, which falls on July 21. "In this regard, special flights will be operated from July 12 to July 16," a source said.
Also read: PIA to run extra flights for repatriation of stranded Pakistanis
The source said that 5 special flights would fly from Qatar, Muscat, Dubai, Lebanon, Abu Dhabi and other Gulf countries. He added that 11 flights had been added to the Saudi Arabian sector for the Pakistanis and their families stranded there.
From the Central Asian States, the PIA administration has decided to operate 8 special flights to Tashkent while one flight would take off from Bishkek. Similarly, special flights would also be operated for Kabul from Monday till Friday.
The airlines has said that precautions would be taken during flights therefore, all the passengers should fully comply with coronavirus-induced standard operating procedures (SOPs). It also said that the people coming to airport to pick up their loved ones should also follow the SOPs.
COMMENTS (1)
Comments are moderated and generally will be posted if they are on-topic and not abusive.
For more information, please see our Comments FAQ