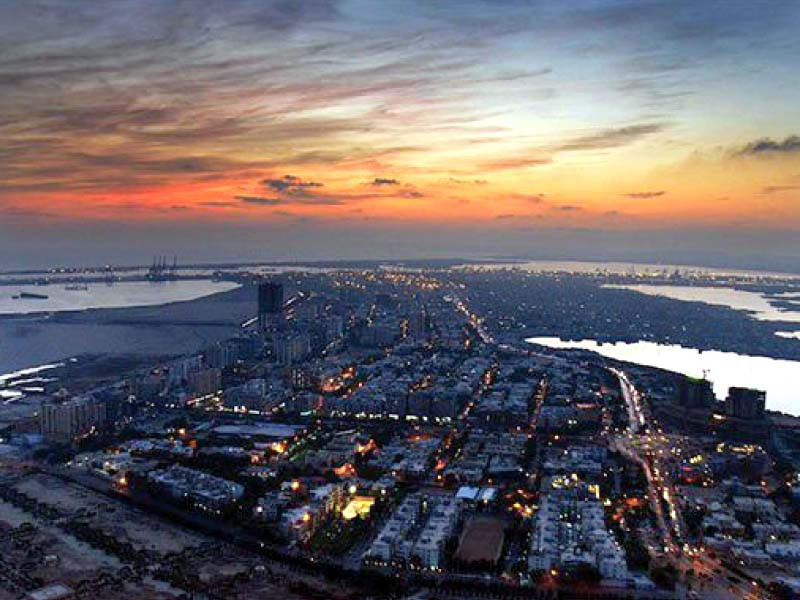 ---
ISLAMABAD:
With normal channels of decision-making at a standstill and the cabinet trying to show its productivity through holding longer and more frequent meetings than ever before, Pakistan's bureaucracy has assumed a Kafkaesque quality.
The adjective Kafkaesque refers to perplexing, irrational bureaucratic practices, after the Prague-born author, Franz Kafka. His stories described individuals going through horrifying experiences caused by absurd officialdom and circular reasoning. For the past month, gas shortages have been topical news. It is unusual to be facing this situation in summer instead of the peak demand winter months.
It's been more than 18 months since Pakistan's pioneering LNG processing terminal operator informed the government about plans to replace its old Floating Storage and Regasification Unit (FSRU) with a larger and more technologically advanced one.
The new unit can increase the terminal's capacity by more than four million cubic metres per day and storage capacity by over 25,000 cubic metres. That would not only significantly reduce gas shortages but will also potentially save an estimated $45,000 per day in state-run LNG supply chain costs. The decision has still not been made. In any event, the terminal owner had to get its old unit serviced abroad and at least temporarily, a new unit had to be acquired.
After a lot of deliberation, the government allowed temporary import of the new unit on the condition that it would be re-exported when the old one has been serviced.
Had the government allowed the new FSRU to stay here, then we would have less chances of any shortages or stoppages in the near future due to its larger capacity and modern build needing no servicing for the next 10 years. Another interesting case reported in this newspaper on July 4, 2021 relates to two cranes imported for use in a 50-megawatt wind power project.
The rules for cranes inexplicably allow their import only for specified activities such as construction, oil and gas exploration, mining and working in refineries.
Since electric power generation is not included in these activities, this import was considered a violation of rules by the Customs Department.
The importer approached the Ministry of Commerce for allowing the import. Keeping with the current times and avoiding any future fallout, the ministry submitted the case to the federal cabinet for a one-time approval.
The cabinet held detailed deliberations and decided to defer the issue for further consideration at a future meeting. While the country is going through serious power shortages, the cranes will remain parked at the port, accumulating demurrages.
Not sure which way the cabinet will eventually decide, but considering that every crane importer/exporter has to spend months to get any decision, it is likely that this case would be no exception.
One is reminded of Confucius who noted about 2,500 years ago, "life is really simple, but we insist on making it complicated".
Then there is the budget. One of the targets for this year's budget is to reduce the annual cost of tax exemptions, which recorded a new high of Rs1.31 trillion or an increase of over 14% within a year.
This included Rs448 billion in income tax exemption, which showed the highest increase of 18.5%, translating into a Rs70 billion shortfall in income tax collection.
From the various pronouncements made before and during the budget session, it seemed that the government was reviewing all exemptions and was fully committed to reducing them substantially.
It was also a requirement of the International Monetary Fund (IMF), which had not been happy with many of the budgetary proposals.
Surprisingly, instead of withdrawing some of the existing ones, several new exemptions have been given.
These were routed through an unusual route of the Senate Standing Committee on Finance and included in the Finance Bill through an amendment dated June 28, 2021 – three days after the conclusion of budgetary discussions in the National Assembly.
Such measures are all the more bizarre as the Federal Board of Revenue (FBR) has been tasked to collect additional revenue of over Rs1 trillion in the budget for 2021-22 over the previous fiscal year's collection. Some of this was to be achieved through the withdrawal of exemptions.
It seems that instead of confronting the powerful, the government opted to go after those who can offer the least resistance.
Soon after the budget, it was decided to raise the withholding tax on profits of several National Savings Schemes from 10% to 15% for active taxpayers and 30% for others.
Typically, such schemes are used by old-age pensioners to meet their monthly expenses as they are unable to undertake any other active investment.
As Franz Kafka said, "I usually solve problems by letting them devour me", we often let our challenges and circular reasoning consume us. We need to take a step back and look a step ahead and take decisions that achieve our ultimate end goals.
The writer has served as Pakistan's ambassador to WTO and FAO's representative to the United Nations at Geneva
Published in The Express Tribune, July 12th, 2021.
Like Business on Facebook, follow @TribuneBiz on Twitter to stay informed and join in the conversation.
COMMENTS
Comments are moderated and generally will be posted if they are on-topic and not abusive.
For more information, please see our Comments FAQ