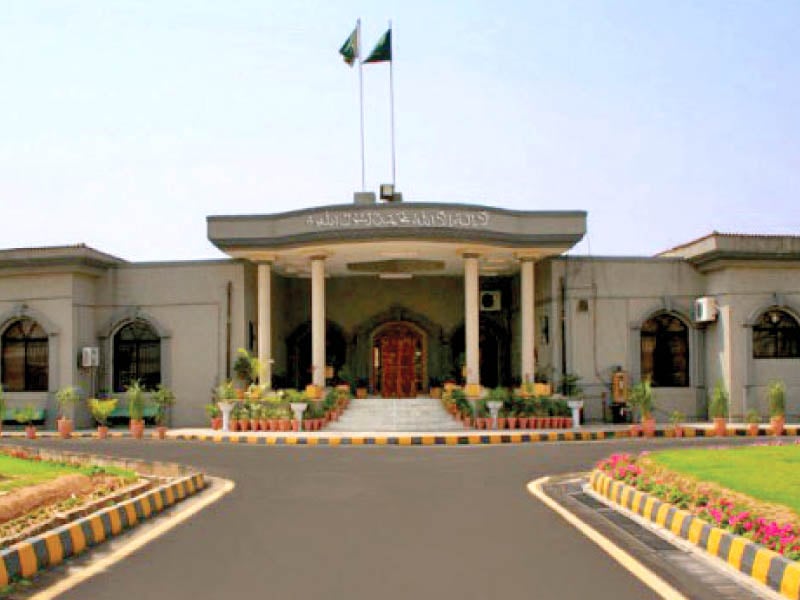 ---
ISLAMABAD:
The Islamabad High Court (IHC) has suspended the decision of the single bench in various appeals filed by the Ministry of Finance and the National Bank of Pakistan and restored the NBP President Arif Usmani and its Board of Directors Chairman Zubair Soomro to their posts.
A division bench, headed by Chief Justice Athar Minallah and comprising Justice Amir Farooq, head four intra-court appeals filed by the Ministry of Finance and the NBP.
Attorney General Khalid Javed Khan appeared on behalf of the Ministry of Finance while Makhdoom Ali Khan appeared on behalf of the NBP.
The attorney general said that Usmani and Soomro were affected by the decision of the single bench.
"No advertisement was required to fill the post of the NBP president."
Read IHC orders removal of NBP president
The court issued notices to the parties seeking answers.
On June 30, the IHC had set aside appoints of the NBP president and its BoD chairman.
Justice Mohsin Akhtar Kayani had reserved the verdict on a petition challenging these appointments.
The petition was filed by Syed Jahangir and others, who cited the Establishment Division, the finance ministry, the State Bank of Pakistan and Usmani as respondents.
The petition stated that the appointments had been made in violation of the constitutional rights that ensured equal opportunity for every citizen.
The petition pointed out that Transparency International had highlighted corruption in NBP and its branches abroad were being closed down.
COMMENTS
Comments are moderated and generally will be posted if they are on-topic and not abusive.
For more information, please see our Comments FAQ