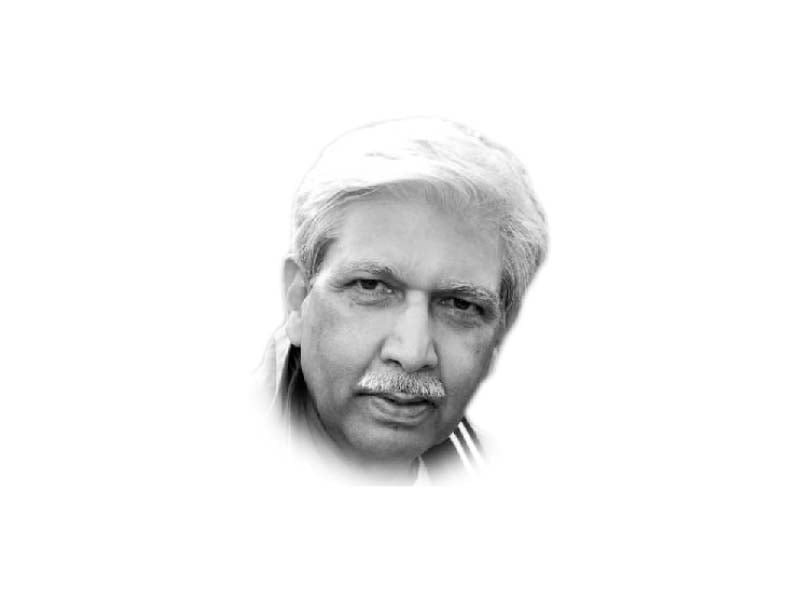 ---
Prime Minister Imran Khan's recent statement to an interviewer, "Absolutely not", has been widely lauded in the domestic circles for its un-ambiguity. It indicated 'his' refusal to permit the US any bases to operate out of as they vacate Afghanistan and remain apprehensive of terror groups — Al Qaeda et al — again finding a foothold. The applause was wide and resounding. No doubt IK has been consistent with his position to deny the use of drones in FATA against suspected Taliban cadres contrary to the position which the then rulers took in support of the US mission but it was mostly treated as a populist position of someone who was farthest from any encumbrance of statecraft or responsibility. As 9/11 occurred, the UNSC came down with its two binding resolutions, the 1267 and 1373, making it incumbent upon all members of the UN to enable and help execute a kosher 'Global War on Terror' (GWOT). Pakistan weighed its options and signed on the dotted line, or escaped from being "bombed into stone age".
Many wish to compare Turkey's stance in the 2003 US war against Iraq when it sought a compensation for allowing its bases for use by the US. The US passed and Turkish bases weren't used during that war. Tayyip Erdogan did not refuse the use of the bases, only asked to be paid an amount for the service which the US found exorbitant. Even more importantly this was a unilateral war, termed illegal by UN secretary-general Kofi Annan, which wasn't sanctioned by the UNSC. The US and its 'coalition of the willing' hold a different view but its legality is still moot. US legislators, including President Joe Biden, have reviewed their support of the war and called it a mistake. In comparison the Afghan war of 2001 was a fully 'sanctioned' global war which has seen its end now as US and NATO forces leave. Pakistan would have had to stand against the UN and the world if it refused bases to the US forces in their Afghan mission though she could have bartered for more or with better conditions from the US.
Each policy decision entails its cost and benefit even at its most benign. But the circumstances and the environment in which such decisions are made address an issue at hand and may force a resort to the least favoured option. Regardless of how distasteful it may have been to open its bases to foreign troops joining war in a neighbouring country Pakistan had to grapple with its own capacity to withstand the aftermath to a principled but contrarian position. Pervez Musharraf may have been a general and a dictator who had usurped power he still had to run the country against headwinds that faced the nation in those turbulent times. The wrath of both geography and history did not help either.
The cost that we paid as a nation has been enormous and continues to buffet our security and stability but this is all very convenient in 20/20 hindsight. Had Musharraf or anyone else ruling at the time known what the nation will go through in the next two decades he 'may' have risked taking another position. That he tried to make the most from a very bad position was about the best anyone could have done under the circumstances. It is easy to dismiss a dictator for making a wrong judgment call even if in hindsight but few would have decided differently. Democratically chosen or forcibly planted, leaders must consult widely before such monumental decisions impacting the future of a nation. The 2001 decision was arrived at in a consultative process but can be criticised for not carrying democratic agency. Post-facto contrarian positions are benign convenience regardless of the quarter those come from.
Back to the 'absolutely not' enunciation. Given that foreign forces are on a retreat under a strategic decision symbolizing the end of a 20-year long mission in Afghanistan any consideration of leaving behind a residual capability in the region can as best be preferable, not essential or vital. The imperative deriving out of 'essential' or 'vital' would have else moulded the decision to keep station in Afghanistan. The 'preferable' is to pacify a sentiment of 'cut and run' addressing a perception than a pressing operational requirement. In case of a subsequent need for an operational response to an evolving threat the US has sufficient in-theatre capacity to address a military situation. Drones would be a preferable capability but not essential to any subsequent tactical response.
The US has an agreement with the Taliban to ensure a safe withdrawal of their forces. Not a soul was bothered in the process. It is possible that the US will in due course not only recognise and work with a legitimate Afghan government even if it be of the Taliban but will help it find sustenance to keep out malignance intended against the US from Afghan soil. She may not therefore be under any urgency to seek basing for fear of an impending threat though it still might take a while for peace and stability to return to Afghanistan. Till then Afghanistan and the region will be on tenterhooks. The cost of thus saying 'no' to a peripheral need to leave some counter-terror assets behind may only be minimal. The prime minister did well to qualify Pakistan as a partner for peace than war. The US too will prefer peace over war as she vacates Afghanistan after its longest 'unnecessary' war — for the moment. Every decision and its cost/benefit must thus be weighed against the obtaining environment in which it is made.
This wasn't the time for Pakistan to be a means to another conflict especially when it is barely seeing the end of one which has subjected it to utmost challenge in the last two decades. Refusing the US bases in 2001 would have been audacious if not foolhardy — a thin line separates stupidity — with attending cost in security and economic terms. Pakistan has luckily and with tremendous sacrifice seen the back of it and come out better and stronger through the ordeal which in turn makes it easier for her, in a different context and totally changed circumstances, to make another decision more in line with what suits Pakistan and the region the most. It is neither foolhardy nor audacious and quite safe to say no.
When President Biden was asked to comment on Afghanistan as the US completed its evacuation, he refused to be drawn into it, instead suggesting it was a holiday weekend, "I want to talk about happy things, man." That should inform the interest Afghanistan may hold for the US after what was her longest war with its brewing consequences. More than the US it is Afghanistan's neighbours who await in despair of the direction this crucial nation might take.
Published in The Express Tribune, July 9th, 2021.
Like Opinion & Editorial on Facebook, follow @ETOpEd on Twitter to receive all updates on all our daily pieces.
COMMENTS
Comments are moderated and generally will be posted if they are on-topic and not abusive.
For more information, please see our Comments FAQ