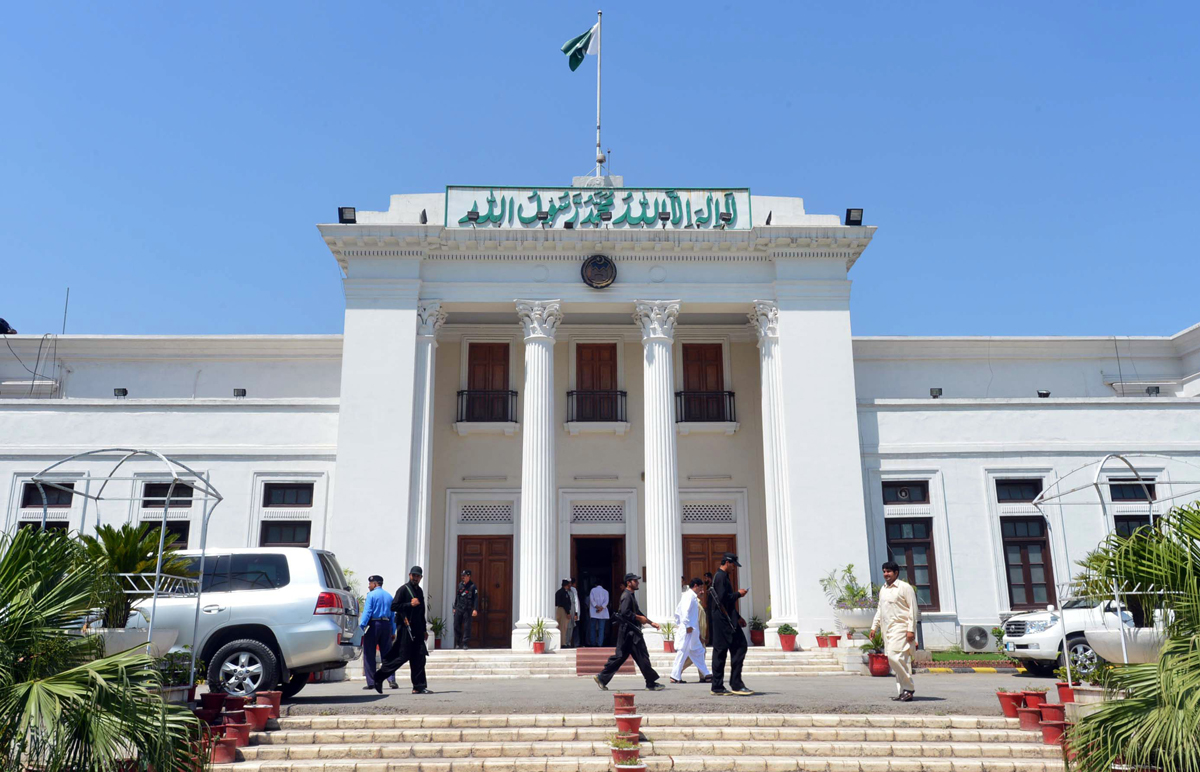 ---
PESHAWAR:
Khyber-Pakhtunkhwa Minister for Local Government, Elections and Parliamentary Affairs Akbar Ayub Khan Wednesday said the government has completed preparations for the local body elections.
"The Election Commission of Pakistan (ECP) will announce polls in the entire province including the merged districts by October 15," said the K-P minister, while addressing a tribal jirga during a day long official visit to Orakzai district.
He also inaugurated a newly-constructed causeway on the river and nullah in Kasha area of Central Orakzai.
The bridge was completed by Sarhad Rural Support Program (SRSP) at the behest of provincial government at a cost of Rs44.3 million. The causeway facilitated 11 villages of 900 families of Kasha area to have access to the district highway in all weathers.
Khan assured people that the government would resolve problems highlighted during his visit to the district.
He said the merger of ex-FATA into K-P was a historic achievement and no one could reverse the process of speedy development in the region.
The minister acknowledged that the merged districts were rich in precious natural resources of forests, tourism, agriculture and mineral wealth and said that a new era of prosperity has been ushered in the region.
"Various schemes in communication, water supply, education and health sectors have been initiated in the region," said the provincial minister, adding a number of welfare schemes worth billions of rupees had been implemented in the district.
Besides, construction of Kasha Road, he also announced establishment of Cadet College in Orakzai, provision of additional grant of Rs50 million to the MPA development fund and extension of Community Development Program.
Published in The Express Tribune, July 8th, 2021.
COMMENTS
Comments are moderated and generally will be posted if they are on-topic and not abusive.
For more information, please see our Comments FAQ