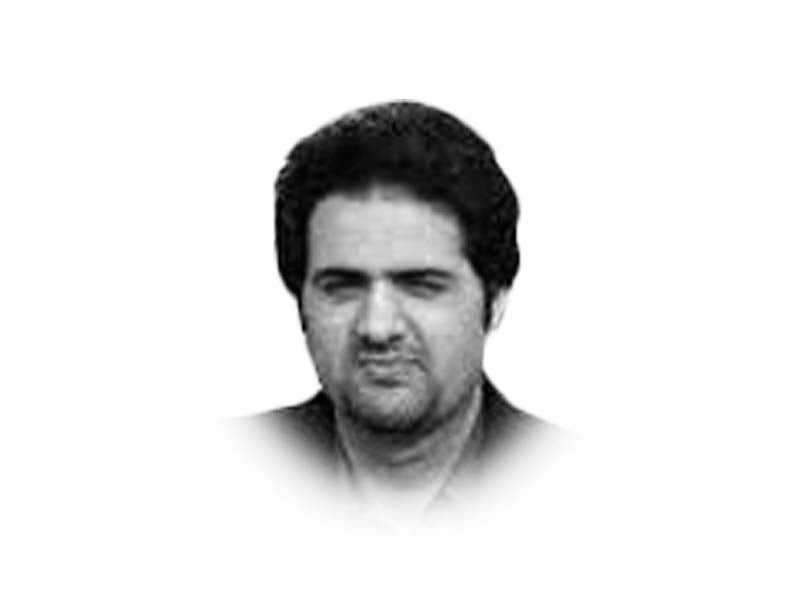 ---
I can vividly recall when the Afghanistan war was being waged by the Bush administration following the 9/11 attacks on the American soil. My college in Charsadda was closed for an indefinite period even though the collapsed towers of the World Trade Centre were quite far away from Charsadda. The noise of the coming American war could be heard very distinctly and this disruption in routine life was just an attempt to avoid the unpleasantness of that noise.
There are reports that American soldiers departed the last US base of Bagram very quietly. No noise except the Taliban jubilations. Afghanistan was left behind to its own devices after America ensured no American devices would be left behind, except some Humvees, discarded phone chargers, coffee makers and so forth. Perhaps Three Cups of Coffee should be a follow up book.
The drumbeats of this war two decades ago are drowned out by the silence of its end. America has withdrawn very quietly and there are just those mandatory news articles in leading American newspapers just so that the newspapers don't appear aloof. But then there is always more noise about victory and hubris. Failure really is not only an orphan but also treated with silence. There was noise about Mission Accomplished. There was noise about weapons of mass destruction (WMDs). There was noise about the Taliban sheltering Osama bin Laden and their refusal to hand him over to President Bush.
There was no noise when the WMDs weren't found in Iraq. There was complete silence when US soldiers in Iraq inhaled the chemical warfare agents because those were the abandoned chemical weapons provided to Iraq by Uncle Sam for use against Iran in the 1980s. There is silence in defeat and failure. There is noise in victory and making a case for the next war.
As we speak, there is more noise in America about domestic threats to the state of the union than any foreign threats. The white supremacy inside the US threatens the very union of the country. The January 6, 2021, attack on the Capitol drove the point further home. White supremacy is a domestic terrorism that the government agencies in charge of protecting America are highly concerned about. The noise in the broadcast media punditry as well as newspaper articles is shifting toward this very threat. Books are being published about it too.
The target of White supremacists includes Jews, Muslims, Blacks, and immigrants generally. They are against the mingling of races and see the arrival of immigrants to America as a threat to the survival of their White Aryan race. And they make a lot of noise about that.
As mind boggling as it may sound, it is a therapeutic noise. Because victimhood is better than being a culprit. Whenever some terrorist attack happens especially inside America or some European country, the accusing finger is always raised at Muslims. We always felt uncomfortable and threatened even though the target of the Jihadists didn't include us but rather the Christian and Jewish America, the usual infidels. The target of White supremacists includes Muslims and Jews, however, I being a Muslim living in America do not feel very threatened because I will not be seen as the culprit, if things go south.
I will not be guilty by common faith or race. It is a nice break from being seen as a terrorist sympathiser. Let someone else sit on that throne now. The Abdullahs and Omars aren't seen as threatening men as much as the Davids and Michaels are. Being profiled was worse than being on the receiving end of some Swastika-tattooed white man exercising his Second Amendment rights on us. Because being seen a culprit was evenly distributed while taking the bullet from the white supremacist is like winning a jackpot; the odds are very low.
Published in The Express Tribune, July 8th, 2021.
Like Opinion & Editorial on Facebook, follow @ETOpEd on Twitter to receive all updates on all our daily pieces.
COMMENTS
Comments are moderated and generally will be posted if they are on-topic and not abusive.
For more information, please see our Comments FAQ