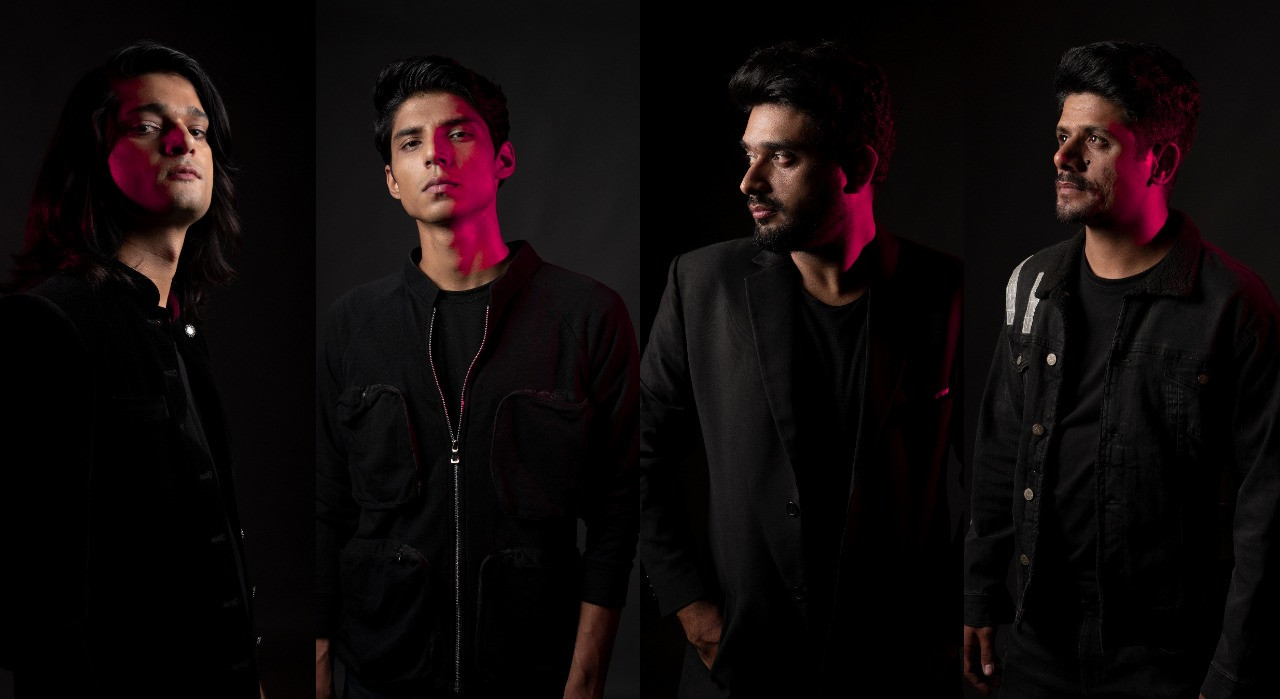 ---
Auj aims for a new beginning with post-Covid album
'BOB' finalists are releasing 'Nawazish', a song from their untitled upcoming album which will drop post-Muharram.
---
KARACHI:
After emerging as a winner in Battle of the Bands (BOB) 2019, Auj released their single Duhrao and made a few live appearances. But the failure to deliver a single album in two years, displayed their lack of consistency.
The band, however, has also showcased an abundance of talent in the past, due to which expectations have always reigned high from the young lot that is weaving its legacy. Their front-man, Abdul Rehman Sajid, is easily the most well-trained vocalist BOB has churned out.
But as most bands struggle to survive in a pandemic-ridden era where the opportunity to play live music comes and goes, Auj is finally ready to drop a song from its long-awaited album, followed by the album itself. "We will be releasing Nawazish, a track from our upcoming album on Tuesday. It's going to be a running album so we'll be dropping a song every week or month after Muharram. For now, we just want to introduce the ensemble with this number," Rehman told The Express Tribune.
Band-mate Nasir Zaka, who is producing the album, added, "We focus on the soul as opposed to the technicality of our music. So the production formula of the songs will be that of creating a live sound. We don't want our music to sound any different on stage and we most certainly don't want them to sound over-produced." The whole band has contributed to the composition of Nawazish while both Sajid and Zaka have promised it will carry the quintessential Auj sound.
So what's new?
But if Auj continues to make more of the same kind of music – which is not bad since it sits well with mainstream audiences – how does one trace its evolution? "If you're looking for a different vocal or guitar tone, then that won't happen because we're the same people. Our sound is consistent. But concept-wise, Lafz and Raat were more apologetic while Nawazish and the songs that will follow are going to project a different idea," said Rehman.
Auj's attitude and arrangement is precisely what made it stand out in BOB too. So while Nawazish will be a power ballad as well, both Zaka and Sajid have divulged that it won't sound as remorseful. "Nawazish will be dark, psychedelic and aggressive. It will be a mixture of different feelings," confessed Zaka. "I just don't want people to misinterpret it," added Rehman, who fears the song's sarcastic tone may irk a few listeners. "Nawazish has three layers of sarcasm, there is the blatant layer, the subtle layer, and the intrinsic layer, which is directed towards our own shortcomings," Rehman said.
The song will explore the relationship between love, hate and indifference, according to the singer who has also penned it down. "If you ask me the opposite of love, I will say it is indifference. Hatred is just a consequence of our obsession with someone. So the song will explore how our hatred only impacts us while the subject remains unaffected. Our obsession with painting the other as a villain and projecting ourselves as the victim leads to our own ruin," asserted Rehman
Inspired by the downward spiral
His observations lead one to wonder what the inspirations behind his songs are. "We all have seen a lot, I suppose Nawazish is my personal struggle of getting over someone and moving forward," said Rehman. Auj's music has always been cathartic, to say the least, but the vocalist differs, "I would like to call it reflective, an earth to reality. Most of the songs of our album will revolve around dejection, loss, different spectrums of human emotions, self-esteem, not getting what you want, thinking you need something when you don't, losing the thing you actually needed, and being selfish. They're grounded in our negativity," he added
Like it or not, human emotions sell and the art of evoking emotions of sadness often reigns supreme. "Hamari awaam wese he bohat sad hai," quipped Rehman. The music video of Nawazish has been directed by Jalaluddin Rumi while the song stars Anoushey Abbasi.
Out of tune?
As for missing in action, Rehman agreed that the band has not been as consistent with putting out music but that comes with good reason. "Both Nasir and I contracted Covid and the pandemic has been hell for us," the singer revealed. "There have also been some personal problems," he added.
Zaka explained how Auj is like a family, so if a member of the family is occupied, distracted, or dealing with personal problems; the other members cannot abandon him. "We can't disregard his struggles and start making our own tracks. You have to take everyone with you," he said. "This year, though, we will be in your face consistent. Whether we have a video, a lyrical video or just a thumbnail, we are going to be releasing songs," assured Rehman.
Have something to add to the story? Share it in the comments below.