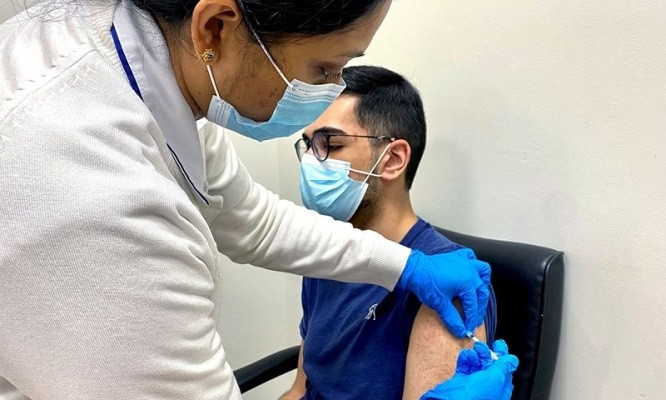 ---
District administration steps up to curb CCHF, Covid-19
Medical examination of sacrificial animals under way
---
BHAKKAR:
The district administration along with government agencies has mobilised to curb the spread of the Crimean-Congo Haemorrhagic Fever (CCHF) as well as the coronavirus disease in the region prior to the Eidul Azha holidays.
As more people step out of their homes to buy goats, cows and camels from the cattle markets, the district administration formed livestock teams at the entrances and exits of Bhakkar district to prevent the spread of possible CCHF virus through animals and to protect the citizens from this dangerous virus.
Medical examination of animals in cattle markets was underway while spray camps were set up for the prevention of CCHF.
Cattle markets had been set up at various places in the district while six official sale points had also been set up where rare breeds of sacrificial animals were being sold.
A large number of citizens had also turned to the cattle market to purchase animals for the Eidul Azha festival.
As part of the SOPs to prevent the viruses, the sacrificial animals would have to be sprayed before bringing them into urban areas.
Read Covid rears its ugly head
Medical staff of the livestock department had been deployed for medical examination of the animals. This year, on the orders of the provincial government, special arrangements had been made to provide facilities to the citizens through the best sanitation arrangements in the urban areas of Bhakkar during the Eid holidays.
Special measures such as keeping the sanitary staff active at all times and disposing of the remains of sacrificial animals at any place in the urban areas, especially in the streets, had been finalized.
In this regard, the staff of the Municipal Committee had been directed to conduct a round of the district's nook and corner every two hours during the Eid holidays so that the remains of the sacrificial animals do not accumulate anywhere.
Animals entering the province from the Khyber Pakhtunkhwa inter-provincial checkpost were also being sprayed to prevent CCHF.
The Deputy Commissioner (DC) Syed Musa Raza also held a meeting in connection with the arrangements for Eid holidays. The meeting was attended by ADCG, assistant commissioners, livestock officials, CMOs and heads of other departments concerned.
Reportedly, a solid strategy was formulated to facilitate the people in buying and selling sacrificial animals on the occasion of Eid while setting up animal sale points in urban areas had been banned.
In this regard, the DC told The Express Tribune that as Eid nears, the number of sacrificial animals in the cattle market dramatically rises as compared to normal days.
Published in The Express Tribune, July 6th, 2021.