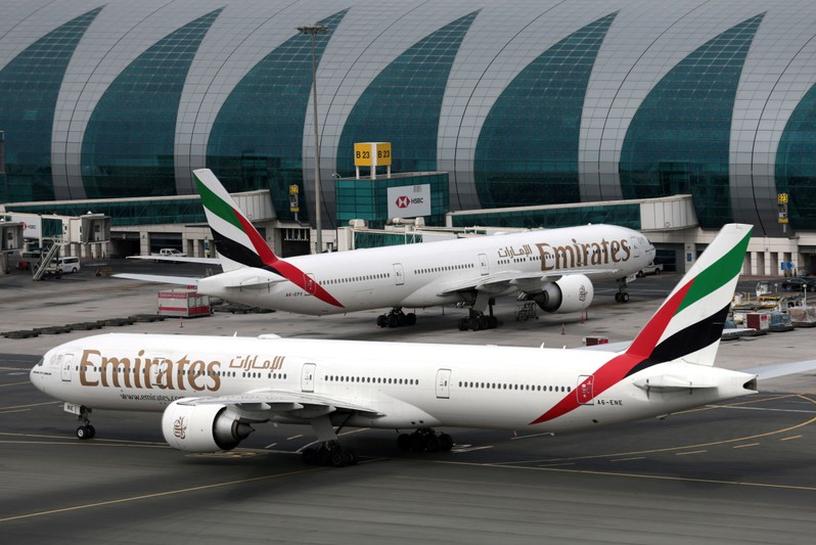 ---
Emirates suspends flights from Pakistan, Bangladesh, Sri Lanka till July 15
Airline says decision taken in light of travel ban imposed by UAE government over Covid concerns
---
ISLAMABAD:
Emirates has suspended flights from Pakistan, Bangladesh and Sri Lanka to Dubai till July 15 in light of the travel ban imposed by the United Arab Emirates (UAE) in view of the Covid-19 situation.
In a statement released on Saturday, the airline maintained that, "In line with UAE government directives, Emirates will be suspending the carriage of passengers from Bangladesh, Pakistan and Sri Lanka to Dubai until 15 July 2021."
"Furthermore, passengers who have connected through Pakistan, Bangladesh or Sri Lanka in the last 14 days will not be accepted to travel from any other point to the UAE," it added.
The airline further stated that UAE nationals, holders of UAE Golden Visas and members of diplomatic missions who comply with updated Covid‑19 protocols are exempt [from the restriction] and may be accepted for travel.
According to Emirates, citizens from the said countries can keep their tickets for a future flight or rebook flight to another date by contacting the relevant travel agent or booking office.
Read Emirates to fly from India again after Dubai lifts virus ban
On July 1, the UAE announced a travel ban on citizens to India, Pakistan, Bangladesh, Nepal, Sri Lanka, Vietnam, Namibia, Zambia, Congo, Uganda, Sierra Leone, Liberia, South Africa and Nigeria.
The foreign ministry and the National Emergency, Crisis and Disaster Management Authority stressed that, with the start of the travel season, citizens need to comply with all precautionary and preventive measures related to Covid-19, WAM added.
The UAE last month had extended the travel ban on passengers from Pakistan and other 13 countries until at least July 21.
UAE's General Civil Aviation Authority, in a notice issued to Airmen (NOTAM), said flights from Pakistan and 13 other countries, including Liberia, Namibia, Sierra Leone, Democratic Republic Of Congo, Uganda, Zambia, Vietnam, India, Bangladesh, Nepal, Sri Lanka, Nigeria and South Africa, will remain suspended until 23:59 hrs of July 21, 2021.
"Cargo flights, as well as business and charter flights, would be exempted from the restrictions," the notification added.
The UAE had first announced the suspension of entry for travellers from Pakistan, Bangladesh, Nepal and Sri Lanka on national and foreign flights on May 12.