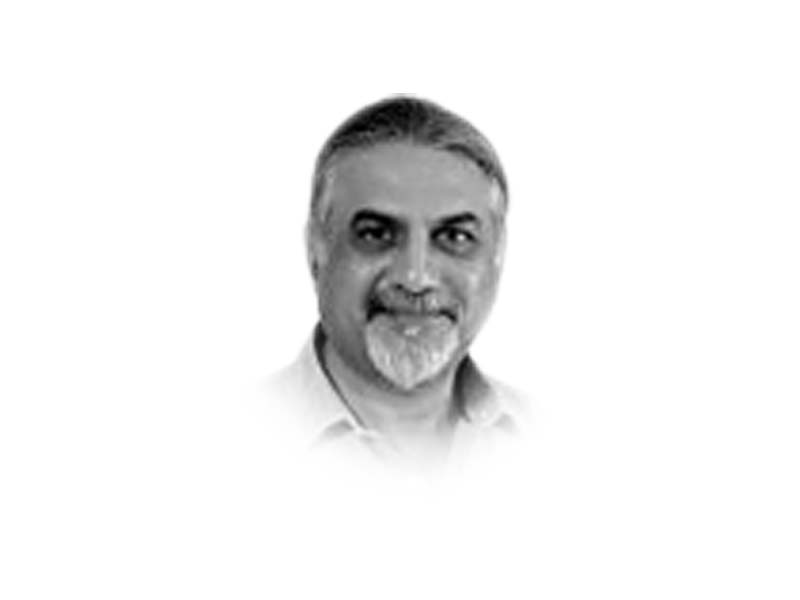 ---
Two bomb blasts in quick succession, one in Johar Town Lahore and the other near Quetta airport, are a stark reminder of the cost Pakistan is likely to pay if Afghanistan continues to wobble and remain unstable. There is a clear Afghan policy shift that has taken place in Pakistan; and although it is welcoming, it may have many repercussions that Pakistan will have to stay prepared to deal with.
Taliban remained subservient to political directions from Pakistan for a very long time. Promoters of more violence than peace, they have proved to the world that it is impossible to militarily defeat them. All those that remained blindly opposed to them, including India, now realise the importance of reaching out to them. In a US-promoted world of liberal internationalism, no one wants Taliban to return to power. But they play on the larger world's fears and not through peace and constitutionality but through far ranging violent military operations they are regaining their lost space in the Afghan landscape.
India clearly realises that the cost of no engagement with Taliban was a strategic blunder so while Pakistan may take a backseat with its relations with Taliban, the Indians would do everything they can to jump into the driving seat to redefine their relations with them in the atmosphere of diplomatic void that Pakistan's new-found Afghan policy may create.
If Indians are already friendly with the United Front leaders and with the Kabul government, why should there be any harm adding Taliban to that list? It is not as if this will be a new strategy; the Indian diplomats in Afghanistan have already been cultivating this relationship with the new generation of Afghan Taliban for quite some time now. While Afghanistan is dependent on external military and financial support, the Taliban's case is quite different. If Pakistan really lives up to giving up its 'interventionist Afghan policy' then from where will Taliban find their food and fodder? Is Pakistan's security establishment ready to hand over Pakistan's biggest political asset in Afghanistan to Indians on a plate? For our PM to have an Afghan policy rethink is good but were its repercussions and spillover effects really deliberately debated? It is one thing to announce a different policy but quite another to sustain it and not allow it to fail.
My assumption is that our current Afghan policy shift will give huge advantage to India on our western front. Taliban's motivation has a history — it has been more monetary than ideological and so their various factions have thus far been easily manipulated. It is not their belief in regressive social customs which is a cause for concern because these customs can only be encouraged and promoted if they come to power. Nobody is coming to power in Kabul soon, as power is what will be contested for a long time under an environment of a civil war. What is of real concern to Pakistan is the Indian role of fomenting separatism and violence in Pakistan through Afghanistan.
The Indians had their officers in civilian clothes helping and fighting along with the separatists in East Pakistan. What is it that stops them from executing a similar strategy against Pakistan through Afghanistan? Under the changed Afghan policy, Pakistan is likely to lose either of the two — its 'strategic autonomy' in dealing with Afghanistan because that might be gradually hijacked by India or lose its face for not having been able to implement the policy it announced. The real question for Islamabad is: can Pakistan, at such a critical juncture of Afghanistan's history, afford to allow Taliban to gravitate towards India? Especially when it is well-known that both Afghanistan and India share a joint appetite to make Pakistan pay for its past policy of interfering in matters of Kabul and Kashmir.
India has already developed an infrastructure in Afghanistan from where it can influence and exacerbate our domestic fault-lines. Many Afghan leaders of Pashtun background have already been cultivated by Indians to challenge Pakistan's interests in the past and many briefcases full of money are likely to exchange hands in coming days as well. Indians will most likely engage in the dual policy of publicly condemning Taliban and privately cutting deals with their various factions.
Indian shift in Afghan policy will now have clear drivers and they will be: adopting a conciliatory approach and establishing financial linkages with Taliban; increasing interaction and building relationships with all Taliban factions; ensuring Taliban support Indian development work in Afghanistan; keeping Pakistan politically marginalised in Afghanistan; increasing their influence in Pashtun dominated provinces and promoting Indian goodwill there; hiring military mercenaries on Pak-Afghan border; funding anti-Pakistan Afghan groups and utilising them to create strategic discomfort for Pakistan on the western front; and bogging down Pakistan's military on the western front.
There will be consequences for both India and Pakistan as their respective approach to deal with Afghanistan changes. This change of approach will have a definite bearing on the foreign policy calculus of both countries. The choice Pakistan is making is based on the bitter lessons it has learnt for following an Afghan policy which has been very unpopular with many scholars and strategic thinkers in the past. The Indian approach will be more opportunist and based on its geopolitical rivalry with Pakistan and China. In the great game which will now be fought in the Afghan colosseum, the most crucial and stand-out factor will be seeking Afghan Taliban's support. Without such support establishing economic connectivity with Central Asia will remain uncertain.
If we have learnt from our mistakes and reviewed our Afghan policy then we cannot allow this policy to fail now. Our international credibility will be at stake if we draw down on it. Surely, without boycotting Taliban, this policy will not be implementable. Not boycotting them in the past was considered a strategically sound move, but will boycotting them now prove any different?
As far as India is concerned, like us in the past it is undertaking a suicide mission and if it cultivates relationship with the NDS and Taliban to use it to ill-effect against Pakistan then this will never work in the end. So good luck to India but their policymakers must remind themselves of what they used to say about Pakistan — 'no point murdering somebody who is already committing suicide'. My good wish is that this time around the Indians, much like us in the past, don't force themselves into committing suicide.
Published in The Express Tribune, July 4th, 2021.
Like Opinion & Editorial on Facebook, follow @ETOpEd on Twitter to receive all updates on all our daily pieces.
COMMENTS
Comments are moderated and generally will be posted if they are on-topic and not abusive.
For more information, please see our Comments FAQ