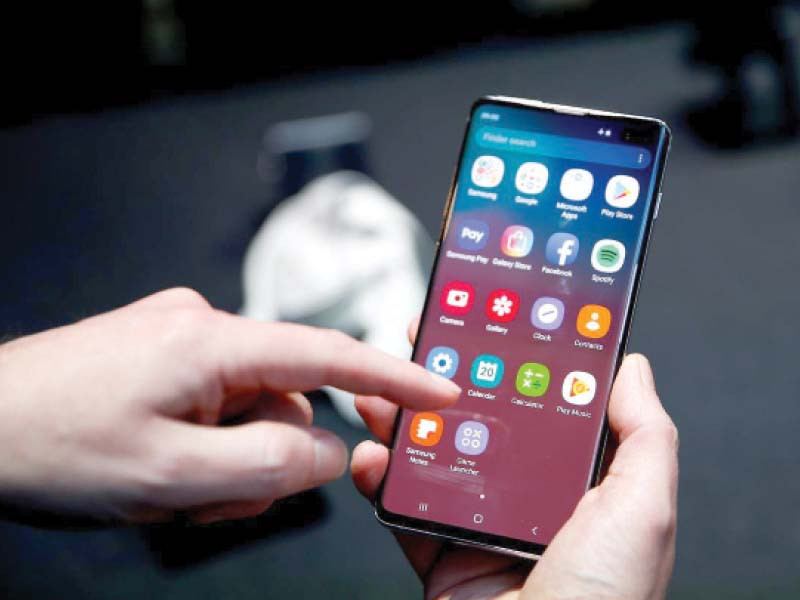 ---
ISLAMABAD:
The government has markedly increased regulatory duties on import of essential food and non-food items and luxury goods, including up to 240% hike in import duties on mobile phones for additional Rs27 billion revenues in the new fiscal year.
The new regulatory duties came into force from Thursday – the first day of the new fiscal year, 2021-22, according to a notification issued by the Federal Board of Revenue (FBR).
The government has also slapped 55% regulatory duty on import of potato, while retaining 60% regulatory duty on import of wheat and 25% on wheat flour despite being a food deficient country. The federal cabinet has largely waived off duties and taxes on import of wheat and sugar.
But the FBR has retained wheat-related duties in the revised Statutory Regulatory Order (SRO), which has superseded a 2019 SRO. The FBR has issued an SRO to give effect to these new revenue measures. The final list of items that has been issued is broader than the initial items that the government had picked for increasing duties.
The regulatory duties are imposed over and above the customs duties and additional customs duties. Usually, the regulatory duties are used as a tool to discourage imports. The government has estimated Rs11 billion revenue from increase in duties on non-essential and luxury items and Rs16 billion on mobile phones.
Read more: Phone call tax
The duties on sugar confectionery (including white chocolate), not containing cocoa are also increased. The regulatory duties on betel leaves have been increased by Rs200 or 50% to Rs600 per kilogramme
The regulatory duties on the import of mobile phones have been increased in the range of 32% to 240%, depending on the cost of the imported mobile phone. A simple handset having just $30 value will now attract Rs300 – up by Rs135 or 82%.
A smartphone of even value of less than $30 and a regular phone of value between $30 but not exceeding $100 per set has been slapped with Rs3,000 per set duty – higher by Rs1,380 or 85%, according to the notification.
The mobile set of $100 to $200 will attract Rs7,500 duties – up by Rs5,070 or 208% – the second highest increase for a set normally used by middle income groups. The set having value above $200 to $350 will attract Rs11,000 duty – an increase of Rs7,760 or 240% – which is the highest increase both in absolute and percentage terms.
The handset worth $350 to $500 at the time of import will attract Rs15,000 duties – higher by Rs5,500 or 59%. Similarly, handset worth above $500 is slapped with Rs22,000 duty – up by Rs5,350 or 32%.
The government has decided to increase import duties on handsets at a time when these are in high demand due to online classes being taken by the students. This was the reason that the country imported $1.9 billion worth of mobile phones – up 63% – during July-May period of the last fiscal year.
But the tax authorities believe that enhanced duties on mobile imports would encourage locally produced handsets. The government also almost tripled duties on energy saving lamps that have been increased to 5%.
It has not even spared vegetables and mixture of vegetables that have been slapped with 50% duties. Olive imports will attract 30% regulatory duties at the import stage. Regulatory duties on pineapple have been increased by 25% to 50%.
Mixtures import will attract 30% duties. Instant coffee in retail packs have been slapped with 40% regulatory duties. Duties on varnishes have been doubled to 10%. Perfumes and toilet waters duties are further increased to 55%.
Duties on beauty or make-up preparation items and preparations for the skincare, including sunscreen or suntan preparations; manicure or pedicure preparations have been increased to 55%.
The regulatory duties on dog or cat food, put up for retail sale have been increased by 43% to 50%. Duties on tobacco, partly or wholly-stemmed/stripped are also increased by another 43% to 50%. Duties on Radial increased to 25%.
Argon is slapped with 10% regulatory duty, nitrogen 10%, chlorodifluoromethane is slapped with 20% duty and tip eraser 10%, printing paper and rolls are taxed at 10% rate and carpets 10%. The duties on other prepared or preserved meat, meat offal or blood have been doubled to 20%.
The regulatory duties on vegetables, fruit, nuts and other edible parts of plants, prepared or preserved by vinegar or acetic acid have been increased by 50% to 30%.
Footwear with outer soles of rubber, plastics, leather or composition leather and uppers of textile materials have been increased by one-fourth to 50%. Neutral glass tubing would attract 10% duties.
The government has also reduced regulatory duties on certain items. The 40% regulatory duties on cane and beet sugar have been withdrawn. The duties on cocoa paste, powder and butter have been halved to 10%.
The duties on woven fabric have been reduced from 5% to 2%. The duties on blankets and travelling rugs have been reduced by half to 5%, wash basin to 30%. Similarly, regulatory duties on certain types of construction materials have also been reduced.
COMMENTS
Comments are moderated and generally will be posted if they are on-topic and not abusive.
For more information, please see our Comments FAQ