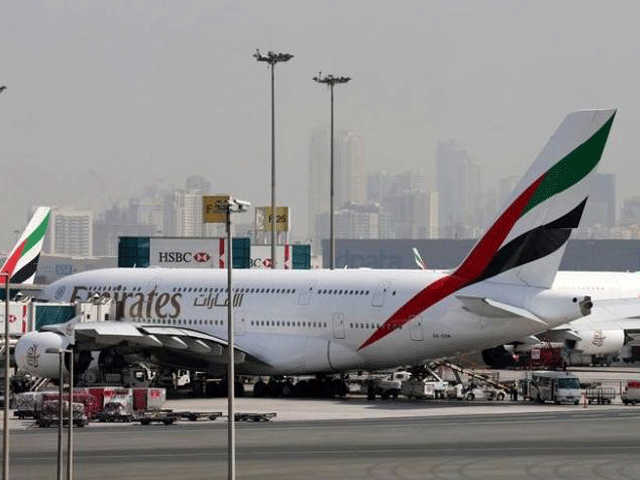 ---
UAE bans citizens from travelling to Pakistan, India and other countries
With the start of travel season, citizens need to comply with all anti-Covid measures, says official statement
---
CAIRO:
The United Arab Emirates announced on Thursday a travel ban on citizens to India, Pakistan, Bangladesh, Nepal, Sri Lanka, Vietnam, Namibia, Zambia, Congo, Uganda, Sierra Leone, Liberia, South Africa and Nigeria, state news agency (WAM) reported.
The Foreign Ministry and the National Emergency, Crisis and Disaster Management Authority stressed that, with the start of the travel season, citizens need to comply with all precautionary and preventive measures related to Covid-19, WAM added.
The UAE last month had extended the travel ban on passengers from Pakistan and other 13 countries until at least July 21.
UAE's General Civil Aviation Authority, in a notice issued to Airmen (NOTAM), said flights from Pakistan and 13 other countries, including Liberia, Namibia, Sierra Leone, Democratic Republic Of Congo, Uganda, Zambia, Vietnam, India, Bangladesh, Nepal, Sri Lanka, Nigeria and South Africa, will remain suspended until 23:59 hrs of July 21, 2021.
"Cargo flights, as well as business and charter flights, would be exempted from the restrictions," the notification added.
The UAE had first announced the suspension of entry for travellers from Pakistan, Bangladesh, Nepal and Sri Lanka on national and foreign flights on May 12.