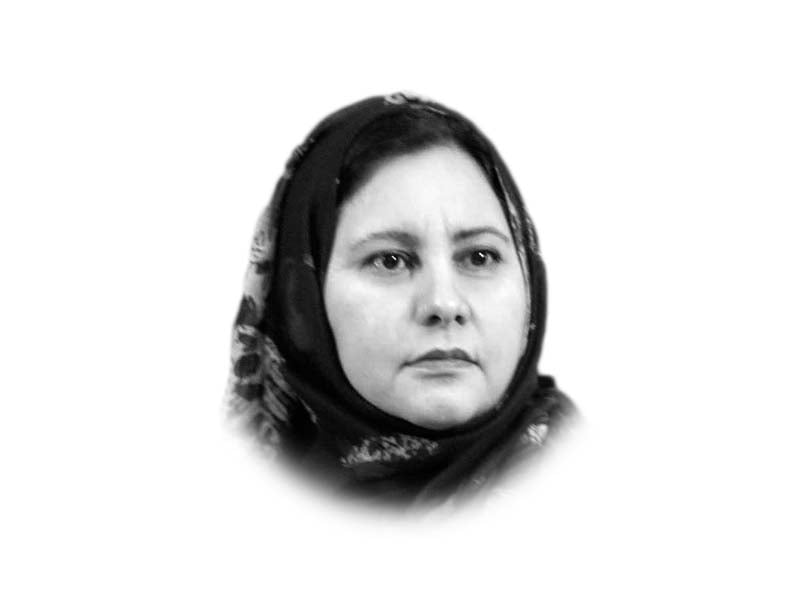 ---
On Monday 14, Biden and his Nato counterparts made a quiet, symbolic farewell to their embarrassing Afghanistan war that costed them $2.26 trillion, and costed the Afghans over three million casualties and another two decades of horrors of war.
Moreover, two more decades were snatched away from Afghanistan's potential progress and development — a sin that cannot be redeemed. Twenty years ago, president Bush called the Taliban 'terrorists' who were brutalising the Afghan people and equated them with Al Qaeda; Laura Bush led a worldwide initiative to highlight the Taliban's oppression of women and children. But the Taliban have only proved to be the most resilient soldiers who have defended their soil from the occupiers.
But what have a rag-tag Taliban done to change the political framework of the region? By just standing in their frail bastions, and breaking the waves of perverse change upon their bosoms, have they deflected the waves of change towards paths of their own liking? Perhaps, only time will answer this query, yet there are some symbolic validations that point towards changed geopolitics!
Regional stability is possible only if all states of a region are at peace with each other and share some common interests. The US invasion of Afghanistan was potentially stripping Afghanistan into a regional entity that would permanently remain at odds with Russia, China and Pakistan, and that would aim to integrate with the Central Asian states and India, while Iran would remain indecisive because of its envy with the US. Such a nexus would only increase instability and keep the possibility of war impending upon all. The Taliban, on the other hand, by ousting the US, have opened the possibility of a Pakistan-friendly Afghanistan, and one that can potentially integrate Central Asia, Russia, China and Iran in common interests as neither of these states pose a military threat to the other.
Since the February 2020 US-Taliban Agreement of Withdrawal, China has been emboldened to partake in the Afghan peace process. China made a $400 billion oil-for-investments deal with Iran in March this year; previously, by its ingress in Ladakh, China has changed the mood of the Modi government from an aggressive one towards Pakistan, Kashmir and China, to a rather passive one. In April, Russia offered a 'blank cheque' to Pakistan, when Sergei Lavrov said to his Pakistani counterpart, "if you're interested in gas pipelines, corridors, defense or any other cooperation, Russia stands ready for it." All this has been possible because all these countries have come to a realisation that a free and independent Afghanistan will be better than an occupied Afghanistan that will only engulf its occupier in an excruciating wrath. Perhaps it has taken over two centuries since Catherine the Great, the Great Game and the two long wars on Afghanistan, for wannabe superpowers to learn this lesson — that no military power is stronger than the 'will of a people'.
Deflecting the waves of change towards other paths, as mentioned above, is not a new phenomenon with the Afghans. They did that when they deflected British ingress in the Anglo-Afghan wars, becoming the buffer between Britain and Russian collusion in the heart of Asia. They deflected the Russian move towards the Arabian Sea, and inversely caused the independence of all Central Asian and East European states that were part of USSR. And now they have, by just constantly breaking the self-pride of US/NATO, sent back a wave that set-in motion the possibility of ousting US interests from Iraq, Syria and Libya, a task that Iran, Turkey and Russia have jointly concluded!
The Afghans, without saying the words, and without a media to propagate their narrative, have nevertheless, originated the narrative that the US and all its allies are not an invincible force, and that they will defeat them, even if it takes their lifetimes. And in doing so, they have altered the course of events at the global stage.
So, what will be the internal scenario of post-withdrawal Afghanistan? News of the Taliban takeover of new districts is coming in every day, and it seems like they will be at Kabul's door by the time the withdrawal is complete. The Afghan armed forces that the US has been training for the last 20 years are being seen either absconding or fleeing across borders. These Afghan forces have never been resilient because of the simple reason that they are bonded with material compensations and represent the interests of an external occupying force. But the same men, if integrated into different Afghan factions that represent their ethnic unities, can prove to be the most furious fighters. So infighting and civil war remain to be a possibility for Afghanistan — and the best scenario would be that Ghani and Abdullah, instead of visiting the White House, and trying to consolidate their crumbling power, wake up to the new reality of Afghanistan, make contacts with their counterparts in Pakistan, Russia and China, and learn to compromise with the Taliban, who have proven to be more powerful in Afghanistan than the US and Nato. All this so that Afghanistan can be put on a track of swift development and progress.
For the region to be strong and prosperous, an Afghanistan needed in its midst is one that is strong, has a strong military and an independent foreign policy, and one that is committed to the progress of its own people while remaining an entity that is integrated in and that integrates the interests of its regional partners.
For Pakistan, the best case would be to have an Afghanistan-Pakistan-Kashmir sub-region or bloc that is committed to each other's freedom and integrity — something they have already been doing for centuries without saying, and something that can come up with mutual defence pacts and understandings. This solidification of relations will bring about the realisation that no one should dare to intrude in these three regions in the coming future. Furthermore, it will bring the stability needed for the development of these states.
A future Afghanistan can hope to see a China-Afghan-Iran corridor, an Afghan-Pakistan corridor and several gas pipelines and connecting roads, passing from its midst. All this brings the promise of a future for the Afghans, after their long dark night of foreign interventions and suppression.
Published in The Express Tribune, July 2nd, 2021.
Like Opinion & Editorial on Facebook, follow @ETOpEd on Twitter to receive all updates on all our daily pieces.
COMMENTS
Comments are moderated and generally will be posted if they are on-topic and not abusive.
For more information, please see our Comments FAQ