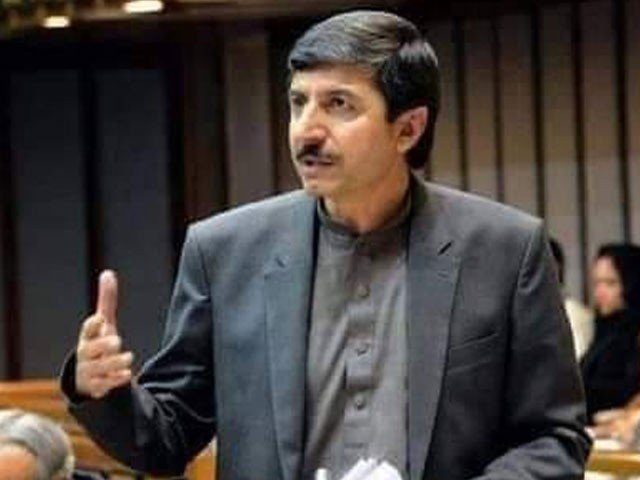 ---
QUETTA:
The government of Balochistan has formed a two-member judicial commission to probe into the death of former senator Usman Khan Kakar, a key leader of PkMAP.
The judicial commission, comprising two sitting judges of the Balochistan High Court (BHC) – Justice Naeem Akhtar Afghan and Justice Zaheer Uddin Kakar, will investigate into the claims of Kakar's family that circumstances of his death were unnatural and should be subjected to an inquiry.
Read: PkMAP's Usman Khan Kakar is no more
The Balochistan government formed the commission two days after the Senate placed the matter before Balochistan Chief Minister Jam Kamal "for further necessary action as deemed appropriate."
Talking to a press conference earlier on Sunday, Balochistan government spokesperson Liaquat Shahwani said Kakar was a political leader and the government will conduct a transparent investigation into his death if his family desires it.
Usman Khan Kakar, 60, passed away in Karachi on June 21. He had been undergoing treatment at a private hospital in Sindh's provincial capital for the last three days.
According to PkMAP spokesperson Reza Mohammad Reza, Kakar had suffered a brain hemorrhage after receiving an injury at his home in Quetta.
He was first rushed to a local hospital where he was admitted to an intensive care unit (ICU). Later doctors referred him to a hospital in Karachi due to his precarious conditions.
He remained under treatment for four days but could not survive. Kakar's family had demanded his post mortem to probe into the causes of his death.
Read more: Senators demand parliament probe into Kakar's death
The preliminary report issued after the autopsy of the PkMAP's deceased leader on June 22 stated there were no marks of torture or wound on his body and that the cause of his death appeared to be a brain hemorrhage.
The autopsy of the Balochistan leader was conducted at Karachi's Jinnah Postgraduate Medical Centre (JPMC) on the request of his family members. The report, however, clarified that the cause of Kakar's death could be ascertained only after the labs issued complete pathological and chemical reports.
COMMENTS
Comments are moderated and generally will be posted if they are on-topic and not abusive.
For more information, please see our Comments FAQ