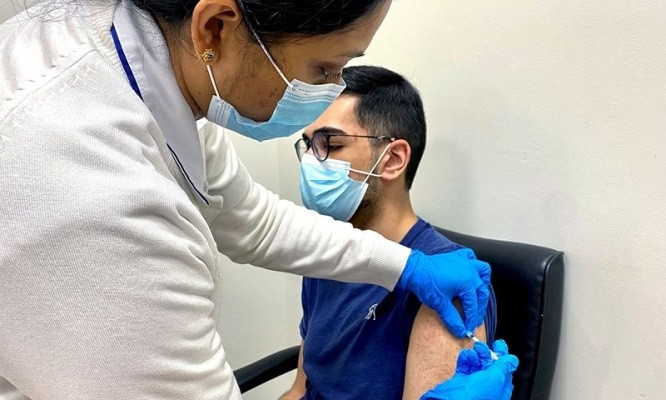 ---
Covid positivity rate falls below 2%
Single-day tally of fresh cases stayed below 1,000 during the last 24 hours
---
ISLAMABAD:
The national Covid-19 positivity ratio fell below 2% for the second time this week, while the single-day tally of fresh cases stayed below 1,000 during the last 24 hours, according to daily update of the National Command and Operation Centre (NCOC) on the pandemic.
During the last 24 hours, the forum said 935 people tested positive for the infectious disease from 46,842 coronavirus tests. It added that the positivity ratio remained 1.99%. Four days ago, the national positivity rate had fallen to 1.69%.
According to the NCOC data, 36 people died from Covid-19 in the country in the last 24 hours, raising the nationwide death toll to 22,188. As of Saturday, the national caseload stood at 953,842, while 898,944 people have recovered from the virus so far.
Read Asad Umar warns of fourth Covid-19 wave in July if SOPs not followed
Meanwhile, the government expects 1.23 million doses of AstraZeneca anti-Covid vaccine will arrive in the country next week, while more doses of Pfizer vaccines would be received in the first week of July, according to health ministry officials.
The officials said that the National Disaster Management Authority (NDMA) was procuring the vaccine.
In this regard, the NDMA was expected to hold an important meeting on Monday (tomorrow) to discuss the vaccine purchase.
According to the officials, the United States will donate 2.5 million doses of Moderna vaccine to Pakistan, which would be expected in the second week of July. simultaneously, Russian Sputnik vaccine would also reach the country in the coming weeks.