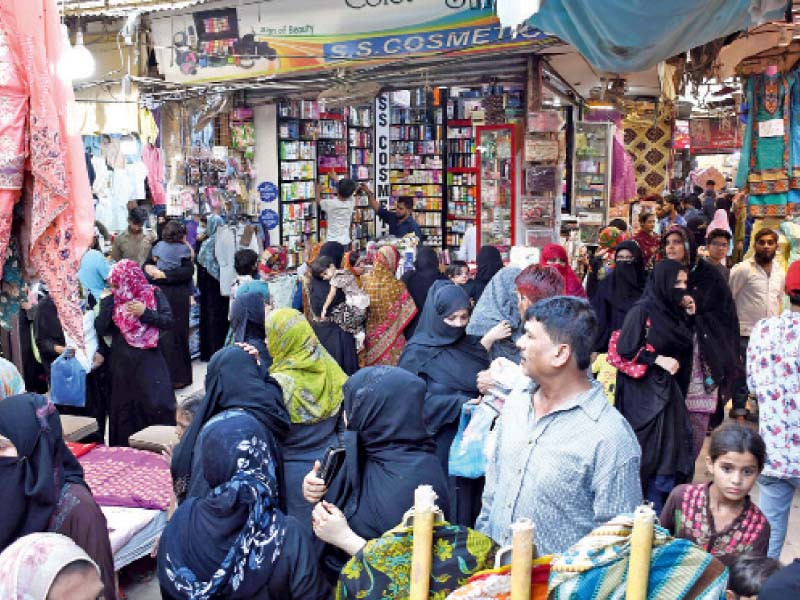 ---
ICCI wants restoration of normal timings for businesses
Says Covid positivity rate in Islamabad has now come down to less than one per cent
---
ISLAMABAD:
Islamabad Chamber of Commerce and Industry (ICCI) President Sardar Yasir Ilyas Khan commented that since the coronavirus positivity rate in Islamabad has now come down to less than one per cent, the government should restore all businesses to normal timings without any restrictions along with allowing indoor dining and functions at restaurants, weddings halls as marquees as these businesses have suffered huge losses due to ban on their indoor business activities.
Khan said that ICCI, in collaboration with the National Command Operation Centre, District Health Office and other stakeholders launched an active vaccination drive in the federal capital by opening vaccination centres in markets and industrial areas.
Read 'Pandemic-related trade barriers are rising'
He claimed that this drive covered almost 90 per cent of the federal capital for vaccination, which led to marked reduction in coronavirus cases, therefore, it is the right time that the government should restore all businesses to normal operations so that they could revive business activities and play a more effective role in uplifting the economy.
ICCI president said that thousands of workers were employed in restaurants, wedding halls and marquees, but due to the ban on their indoor activities to control the second wave of Covid-19 pandemic, these businesses have suffered badly and were facing multiple problems.
He added that the government should defer the bank loans for one year and waive off utility bills of those businesses that remained closed due to Covid-19 pandemic. He further said that the government should also provide financial support to the workers of closed businesses from Ehsaas Emergency Cash program to alleviate their financial problems.
Published in The Express Tribune, June 26th, 2021.