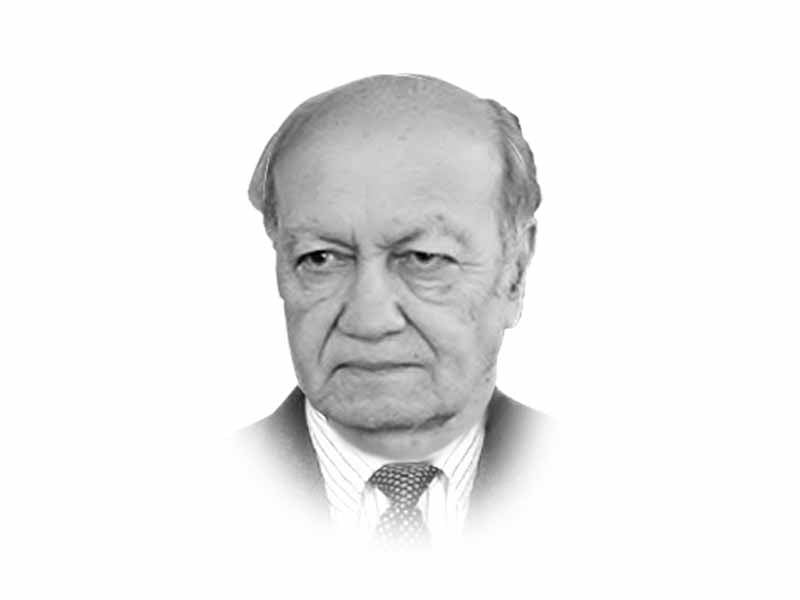 ---
Pakistan's leadership from its very inception has been mostly engrossed in immediate challenges facing the country. For it, the promotion of education – and especially of science, technology, mathematics, engineering and medicine that are considered game changers of nations – has never been a priority. In the rise or decline of nations among other factors the quality of education, especially of science, technology and mathematics has been a critical factor. The essence and driving force behind the global superiority, political dominance and strong economy of the United States is the high standard of its science and technology. This has been achieved through promoting a sound education system and ensuring its broad spread.
The same is true of modern China and countries of the European Union. History bears testimony that the spread of education with particular emphasis on science and technology has the power to transform and elevate people. Education has been a great equaliser of societies. A son of a humble clerk can rise up to being a grade 22 officer, or if in politics, to any position if he has the right education. Similarly, a sepoy can rise to the rank of a general if he has the requisite educational background and professional competence. This is the beauty and strength of democracy and democratic ethos. There are several examples of how education and competence has lifted individuals in their professions especially in democratic societies. President Clinton came from a humble background but could rise to the highest position in the country. There are several success stories wherein democratic societies have thrown up deserving people to the top in different branches of government irrespective of their social status. And many have risen through their entrepreneurial and other talents in various walks of life.
An education system at the national level that prioritises science and engineering is the key to transforming and bettering democratic societies. More importantly, this is the only path through which Pakistan can improve its economy on a sound basis and reduce economic dependence. Surely, schemes like the Ehsaas programme are a boon for the poor and provide vital financial support but the government and the opposition should take a long-term view of how to better and transform the destiny of its people and the future of the country.
Agricultural and industrial production and the export potential of the country is largely dependent on the expertise and quality of its people. And this in turn depends on the standard of education, training and experience of the work force and the competence of its managerial class. In Pakistan, a weak education system and its ill effects, compounded by inefficient governance, are impediments to producing quality products. The troubling aspect is that there is very little realisation or effort at correcting course. There is barely any discussion related to educational matters in parliament, cabinet and in the public domain. Perhaps the presumption that it is essentially a provincial subject. The allocation of funds and general oversight for higher education is, however, the responsibility of the federal government.
Recently, the Punjab government was taking credit for having introduced certain changes in textbooks that only reflected their lopsided priorities and narrow vision of how they would like to steer the minds of the younger generation. In a recent op-ed, Professor Pervez Hoodbhoy has rightly criticised the implementation of PTI's Single National Curriculum (SNC) in which, "for students the human body has become a dark mystery". Under the cover of Islamic morality, the supervisory body has warned textbook publishers not to print any diagram or sketch in biology textbooks that show human figures without clothes. All this, of course, as the professor states makes a mockery of teaching biology and is a sad reflection of how warped our thinking is and the enormous damage that it will inflict on our progress.
Recently, one of our ministers was lamenting the fact that at the time of independence the GDP and per capita income for Pakistan and South Korea was about the same or that of the latter even less. But now South Korea is the 11th largest economy and Pakistan ranks much lower and lags behind. While it is important, however, to make such comparisons it is equally necessary to stress that it is the quality and universal spread of education that transform nations and injects a new vigour and life into it. South Koreans suffered dictatorship and military rule as we did, but they were fortunate to have a highly literate population with a sound science, engineering and mathematics background to begin with. Despite the fact that the country went through a breakup into North and South Korea, they are a more unified and homogeneous nation with a wide educational base that has been able to manage its relations with neighbours Japan, China, Thailand and others including North Korea, in a mature and realistic manner. This shows how central it is for economic development to have an educated population and peaceful borders.
Pakistan's road to progress lies through overcoming its dysfunctional education system. Our leaders need to sensitise themselves of the critical importance of modern education. The country cannot progress with a fragmented and neglected system where more than 30% of children are out of school. Moreover, children that are attending school receive generally low standard education due to poor funding, corruption and absenteeism of teachers. There is hardly any oversight of government over the private schools that have mushroomed over the years. What is most disturbing is that the leadership is oblivious to the enormous damage that the neglect of this level is causing. The higher education system is facing a serious crisis with competing interests at play and the government's role is unclear. Neglecting education would result in the youth being unable to deal with the challenges of the coming era.
It is the urgent need of our leadership to accord the highest priority to education with an emphasis on science, technology and engineering subjects.
Published in The Express Tribune, June 23rd, 2021.
Like Opinion & Editorial on Facebook, follow @ETOpEd on Twitter to receive all updates on all our daily pieces.