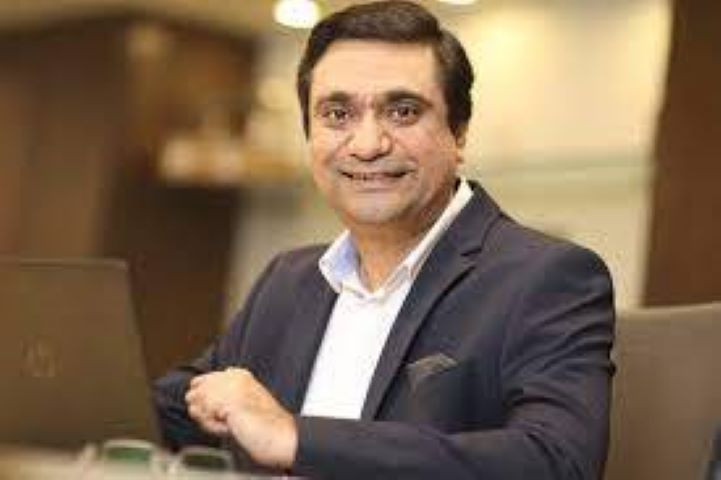 ---
The first email was sent half a century ago. Seven years later, the first mobile phone call was made; the first text message sent nineteen years after that; and access to the mobile web became commercially available four years later.
Whenever I think about this, it astonishes me that at every one of these stages we couldn't fathom what was to come next.
That is the beauty of technology – its unimaginable potential.
Over the years, we have all witnessed the immense power connectivity yields and, of course, its importance has been further heightened in the world we live in today. The invisible infrastructure which allows us to connect with our loved ones, enables our businesses, and gives our children access to education, is a spectrum.
Spectrum is the lifeblood of the mobile industry and a catalyst for economic growth. Simply, it relates to the radio frequencies allocated to the mobile industry and other sectors for communication over airwaves.
Recently, in a speech, US President Joe Biden said, "high-speed internet is infrastructure", and I must agree with him. Historically, infrastructure has evolved to meet the needs of societies from roads and railways to bridges and highways. To address the needs of today, we need to shift our focus to untraditional infrastructure, the invisible digital highway that will lead us to unprecedented socio-economic growth.
Mobile operators usually rely on a combination of low and high-band spectrum to provide quality mobile services. World over, regulation is designed to ensure that the spectrum is put to its highest economic and social use while supporting the state in its digitalisation goals.
The regulatory framework should be consistent and mapped out in a way that boosts investor confidence and provides a level-playing field while also offering room to address rapidly changing consumer behaviour and technological advancements.
This is a timely discussion to have, considering the spectrum auction process is underway in Pakistan.
Currently, we are one of the lowest spectrum assigned countries in the region, with only Nepal behind us and countries including Afghanistan, Sri Lanka and Cambodia ahead of us.
According to a World Bank study, the total allocation of spectrum in Pakistan equals spectrum allocation to one mobile network operator in Australia. There is a significant gap in anticipating present and future connectivity needs which must be bridged with long-term benefit to consumers and viable terms and conditions for sustainability for operators.
In its report on effective spectrum pricing, GSMA outlines that an efficient spectrum allocation is one in which the spectrum is distributed among operators in a way that allows them to collectively generate the greatest welfare for society, including both consumers and firms. When an efficient allocation is achieved, other goals, such as maximising the economic benefits for individual users of services and promoting a competitive mobile market, should also be achieved.
The socioeconomic benefits of efficient spectrum allocation at fair pricing are unlimited. Spectrum itself, in my opinion, is a publicly owned resource and citizens should benefit from its sale. Some of the benefits that we can reap from a fair spectrum auction include auction revenue, faster and more efficient mobile and data services, profit taxes, and an increase in employment. However, overemphasis on auction revenue will reduce the benefits from other sources by reducing incentives and means for companies to invest.
We cannot limit the growth of the digital economy. Unfair pricing of the spectrum does exactly that while making it harder to deliver better healthcare and education and close financial and digital inclusion gaps.

The GSMA has also revealed that operators in developing markets pay effectively three times more for spectrum than in other locations around the world, raising prices and hampering access.
Overly high spectrum fees may discourage participation along with hindering innovation and competition. Operators are limited in their capacity and must take into consideration the substantial costs to maintain and expand their networks.
I feel we are lagging in understanding the role of the spectrum in achieving the digital Pakistan vision. Historically, countries that have not innovated their approach to spectrum management, whether it be by restricting spectrum availability or overpricing newly released spectrum have fallen behind in adopting new technologies and advancing their economies.
We can look across the border and see that in India, since 2010 government-induced artificial spectrum scarcity has enforced high spectrum prices, which led to unrealistic expectations for further revenues from future auctions. Which lead to excessive reserve prices and large bands of spectrum going unallocated while forcing many international investors to leave the country resulting in hundreds of thousands of job losses across the value chain and reduced choices for an ordinary consumer.
At this stage, it is pertinent for Pakistan to deliberate an innovative approach towards spectrum management using global best practices as a benchmark.
Connectivity has been a key enabler for digital inclusion in developed and developing countries. It is our collective responsibility to ensure that every Pakistani has universal access to educational content, health services, digital services/products, and e-governance solutions.
Technology also impacts how people connect with each other, how they engage in democratic processes, how they consume news, and how they make decisions. These factors have led to an increase in data traffic and demand at an extraordinary rate. Investing in the invisible highway through efficient spectrum management is key to addressing today's challenges and bridging the digital divide, while creating sustainable GDP growth and value creation in the economy.
The writer is CEO Telenor Pakistan & Chairman Telenor Microfinance Bank
He tweets@ https:twitter.com/irfanwahabkhan