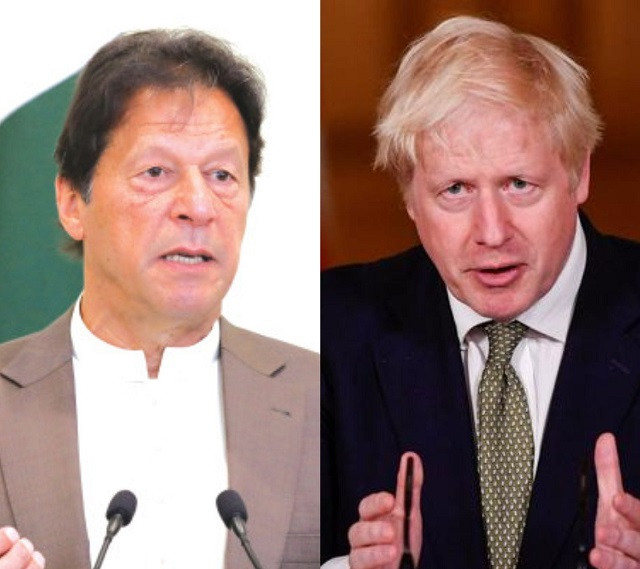 ---
ISLAMABAD:
Prime Minister Imran Khan has decided to postpone his visit to Britain scheduled for the next month, indicating that the two governments could not agree on the schedule, sources said on Monday.
Sources in the PM office told The Express Tribune that the premier's visit to the UK would be rescheduled after taking into consideration several important factors, including the Covid-19 pandemic.
The premier was expected to leave for the UK on the invitation of Prime Minister Boris Johnson in the first week of July.
According to sources, the prime minister decided to postpone the visit in view of the pandemic. "No agreement over the meeting could be reached," they added.
The British government wanted to limit PM Khan's visit to the cricket match and a meeting with his British counterpart Boris Johnson. However, PM Imran Khan had expressed his interest in several activities during the visit "which could not be fulfilled due to Covid-19 pandemic," the sources added.
Read PM Imran may visit UK next month
On June 7, PM Johnson held a telephonic discussion with his Pakistani counterpart and invited him to visit the UK.
Earlier, sources told the Express Tribune that the prime minister's visit might take place alongside the Pakistan cricket team's tour of England in July to play three One Day Internationals (ODI) and three Twenty20 Internationals (T20I).
The sources revealed in a frank conversation both the prime ministers addressed each other by their first names, 'Imran' and 'Boris'.
"This is hugely reflective of the close personal relationship between the premiers, while also accentuating the strategic relationship between the two countries," said a source.
"It was not only a frank telephonic conversation but also the avid endorsement of the British prime minister of the Pakistani prime minister's 10 Billion Trees Tsunami."
COMMENTS (1)
Comments are moderated and generally will be posted if they are on-topic and not abusive.
For more information, please see our Comments FAQ