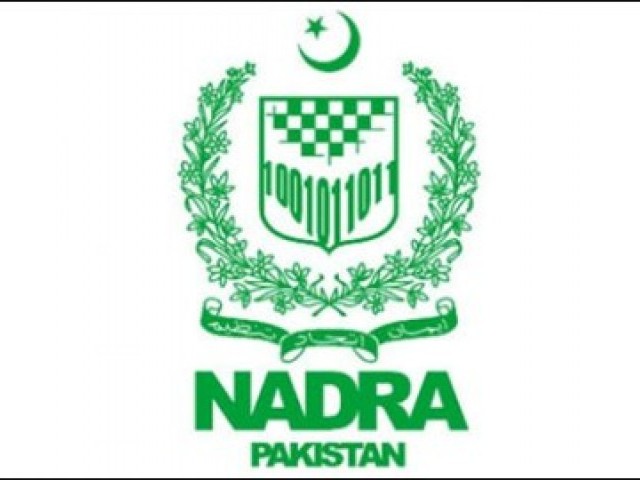 ---
ISLAMABAD:
The federal government on Monday appointed Muhammad Tariq Malik as the chairman of the National Database and Registration Authority (NADRA) for a period of three years.
"In exercise of powers conferred under section 3 (3) of the National Database and Registration Authority (NADRA) Ordinance 2000, the Competent Authority has been pleased to appoint Mr. Muhammad Tariq Malik as Chairman, NADRA for a term of three years in terms of Section 3 (5) of NADRA Ordinance, 2000, with immediate effect and until further orders," stated a notification issued by the interior ministry.
The notification further stated that the terms and conditions of Malik's appointment including emoluments would be determined separately.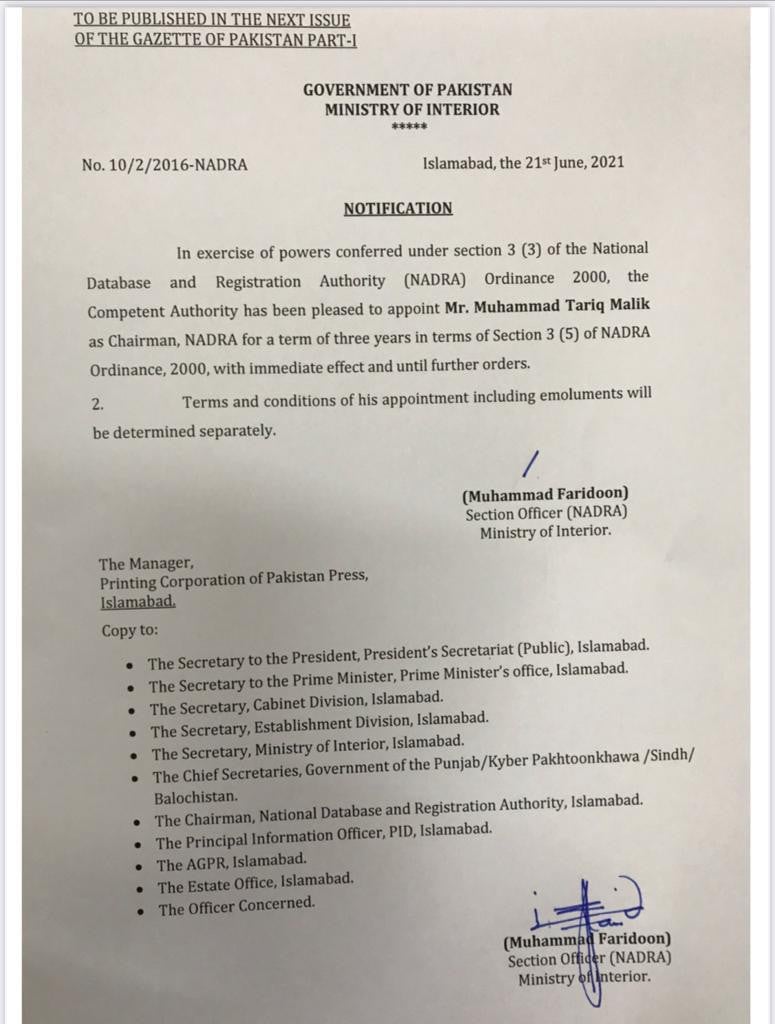 PHOTO: EXPRESS
Read more: NADRA can't block, cancel CNICs: IHC
In 2015, former NADRA chairman Usman Mobin was first appointed the government of Pakistan Muslim League-Nawaz and in 2018 his tenure was extended for another three years.
In November 2020, Islamabad High Court (IHC) dismissed petitions challenging the appointment of Mobin and termed his appointment lawful.
The plea stated that Mobin was placed on the fifth position on the merit list but was given undue benefit by decreasing the marks for a PhD degree and increasing the marks for an MS degree. Mobin holds a masters degree.
The counsel for the petitioners had adopted the stance that the prescribed eligibility criteria for the post of Nadra chairman were changed during the appointment of Mobin.