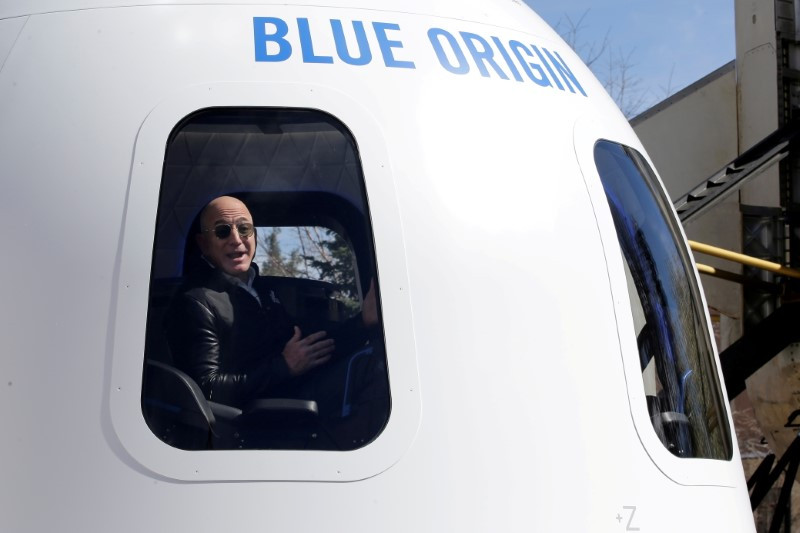 ---
Petitions to stop Amazon's billionaire founder Jeff Bezos from returning to Earth have garnered more than tens of thousands of signatures on Change.com
More than 45,000 people have signed petitions to stop the billionaire from returning from space.
On June 7, Bezos said he and his brother Mark would fly on the first crewed space flight from his rocket company, Blue Origin.
Within days of the announcement the petitions "Do not allow Jeff Bezos to return to Earth" and "Petition To Not Allow Jeff Bezos Re-Entry To Earth" were launched.
More than 28,000 people have signed one Change.org petition titled: "Do not allow Jeff Bezos to return to Earth."
Signatories also left comments explaining why they signed the petition.
Amazon may escape global tax rules
"Wealth Inequality is the greatest evil on Earth. No one deserves billions of dollars while others suffer the stress of working full time and not being able to pay for necessities", said one signatory.
Another wanted Bezos to pay for 'crimes against humanity: "Jeff Bezos is a super-villain. His exploitation of his workers, and his refusal to use his power and privilege for the good of humankind may be acceptable in space. But here on earth they are crimes against humanity and he should not be allowed to enter this planet without atoning for his grievous sins."
Blue Origin is targeting July 20 for its first suborbital sightseeing trip on its spacecraft, a landmark moment in a competition to usher in a new era of private commercial space travel.
The New Shepard rocket-and-capsule combo is designed to autonomously fly six passengers more than 100 kilometres above Earth into suborbital space, high enough to experience a few minutes of weightlessness and see the curvature of the planet before the pressurised capsule returns to earth under parachutes.
COMMENTS
Comments are moderated and generally will be posted if they are on-topic and not abusive.
For more information, please see our Comments FAQ