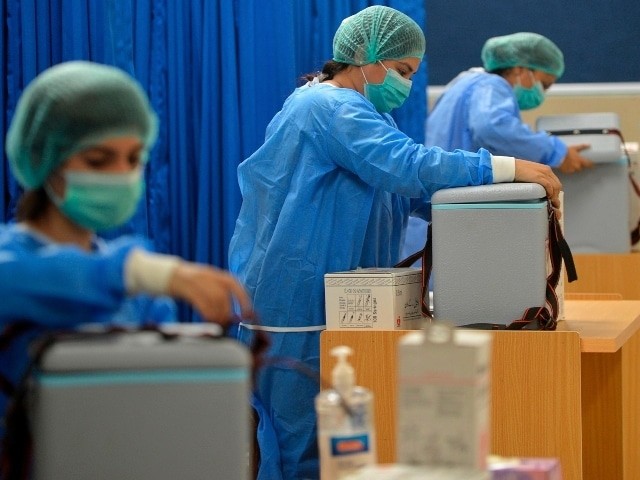 ---
Drive-through vaccination facility set up at F-9 Park
The facility has reduced the time for inoculation to 10 minutes
---
ISLAMABAD:
A drive-through vaccination centre has been inaugurated at F-9 Park that at maximum takes 10 minutes to complete the inoculation process, a spokesperson said on Sunday. The facility has been set up jointly by the Capital Development Authority (CDA) and the Bank of Punjab (BoP).
It is the second drive-through vaccination facility in the country after Lahore. BoP President Zafar Masood said that the purpose of the centre was quick facilitation of people where people could come with their families to get jabbed.
Speaking at the inauguration ceremony, Health Secretary Amir Ashraf Khawaja said that millions of vaccines have already been administered across the country and millions more were yet to be administered.
He added that the drive-through facility will remain open from 8 pm to 2 am.
Published in The Express Tribune, June 21st, 2021.