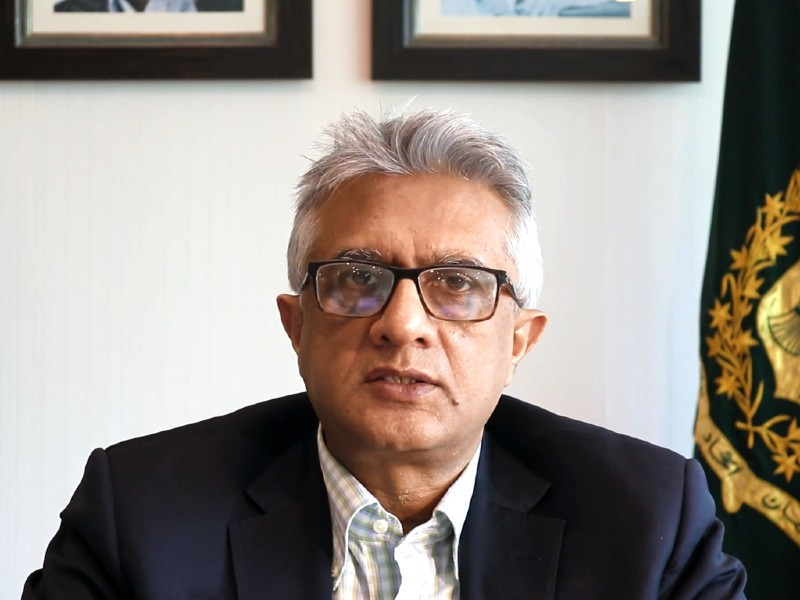 ---
Covid jabs arrival to ease pressure on system in a day or two, says Dr Faisal
SAPM says currently one million doses available in the country.
---
ISLAMABAD:
Special Assistant to Prime Minister (SAPM) on Health Dr Faisal Sultan said on Saturday that the pressure on the system regarding the stock of the Covid vaccines will be eased in a day or two.
"Any pressure in the system & local/distribution issues will be eased by Mon/Tue," Dr Faisal said in a Twitter post.
The SAPM also issued a schedule of the vaccines due to arrive in the coming days, with the next batch of 2.5 million jabs scheduled for June 22.
According to Dr Faisal, there are currently one million doses available in the country.
Available doses countrywide over 1 million

Anticipated June arrivals:-

20th 1.55 million
22nd 2.5 million
23 to 30th 2-3 million + 400,000 Pakvac (Cansino)

Therefore any pressure in the system & local/distribution issues will be eased by Mon/Tue, inshallah

— Faisal Sultan (@fslsltn) June 19, 2021
Earlier today, a special consignment of 1.55 million Sinovac anti-Covid vaccine doses arrived at the Islamabad airport through a special PIA flight on Sunday, announced the National Command and Operation Centre (NCOC).
The consignment is part of the emergency orders the federal government had placed to overcome a countrywide shortage of jabs.
The principal body governing the policies and implementation of the national Covid-19 efforts in the country further added that another consignment of two to three million doses of the Chinese vaccine will be reaching Pakistan in the next week followed by continued supply.
Measures are in place to transport these vaccines to all federating units according to their requirement.
Vaccinations paused
Meanwhile, vaccination centres in Punjab and Sindh have been closed for a day.
A day ago, on June 19, Sindh's Corona taskforce had announced to close the centres in the province for 24 hours due to a shortage of vaccines.
Chief Minister Murad Ali Shah had also told the attendees that the Russian Sputnik-V vaccine will arrive in the province by the last week of June.
Read Govt moves to meet vaccine shortfall
Furthermore, he had said, the province would receive 1.5 million Sinovac, 0.7 million CanSino and 0.4 million PakVac vaccines by June 23.
Punjab too has announced to halt vaccination. However, according to the provincial health department, the inoculation was paused in view of a weekly off.
The spokesperson further said that they had been instructed by the NCOC to set Sunday, instead of Friday, as the day off for the jabs.
In Lahore, those intending to fly abroad have been told to revisit the vaccination centre after a week.
In the federal capital, those arriving to receive the vaccines are being turned away due to the dearth.