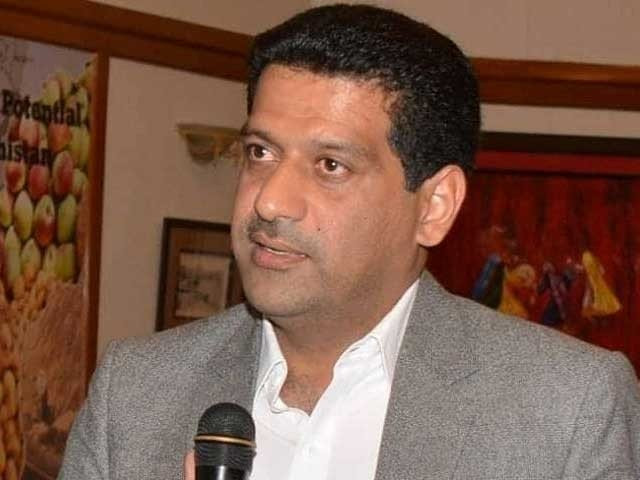 ---
QUETTA:
Balochistan Minister for Finance Mir Zahoor Ahmed Buledi has said the provincial government has allocated Rs189 billion for the Public Sector Development Programme (PSDP) and all areas of the province would get development schemes and no area would be ignored.
"The current PSDP could not be fully utilized due to the opposition parties who approached the court of law including high and apex courts which ordered the government to stop implementation on some portion of the PSDP," Buledi said at a post-budget press conference on Saturday.
Provincial ministers – Mir Arif Jan Muhammad Hasni, Abdul Khaliq Hazara; adviser Mobeen Khilji, Additional Secretary Planning Abdul Basit, Secretary Finance Pasand Khan Buledi, Special Secretary for Finance Lal Jan Jaffar and provincial government's spokesperson Liaquat Shahwani were also present.
He said through financial management and increasing the provincial resources, the Balochistan government has reduced its non-development expenditures during the current financial year and would present Balochistan history's lowest supplementary budget of only Rs6 billion on Monday.
He said the current financial year's budget deficit was also reduced to 50% and no overdraft was taken from the State Bank of Pakistan (SBP) or any other financial institution.
"The target of provincial receipt could not be achieved but Rs28 billion were generated at the provincial level which helped the government bridge the gap of deficit of the current PSDP."
Buledi said for the next financial year, the government has set the target of provincial resources up to Rs103 million. "We will take various steps, including financial reforms, making the Balochistan Revenue Authority more effective and starting E-banking facilities," he said.
Read Balochistan employees assured 25% pay raise
"The government will also receive resources from mines and minerals, and other such revenue generating departments. During the current financial year, Balochistan received its complete share from the federal government as projected in the federal budget for 2020-21."
He said the government has included 3,836 development schemes in the PSDP 2021-22.
"These include 2,285 new and 1,501 ongoing schemes. During the next financial year, 1,647 development schemes will be completed as funds have already been released for these schemes that also include those schemes which had been launched many years back."
He said the government has allocated Rs112 billion for the ongoing development schemes while 20% development budget has been allocated for new schemes. All efforts would be made to complete development projects in time, he added.
The finance minister said the Balochistan government has allocated Rs2 billion for starting an endowment fund with the name of "Kumak" for disable people. It would be the country's first programme for helping the disable people in their treatment and welfare.
He said in view of unemployment, the provincial government has allocated Rs2 billion for helping jobless youths who have completed their education but have no jobs. They would get financial help for starting their business.
He said in the next year's budget Rs2 billion have been allocated for the endowment fund for providing treatment facilities to the common people suffering from dangerous diseases, including cancer, kidney replacement, heat issues and other diseases.
"The fund is established with Rs4 billion and under this programme over 3,000 people are provided treatment facilities in the best hospitals of the country."
He said a low cost housing scheme would also be started in the province and Rs3 billion were allocated for it. He said funds are also allocated for the welfare of women and minorities and that sector would get Rs500 million each.
Another amount of Rs1 billion has been allocated for the welfare of fishermen.
To a question, he said 45 dams could be constructed across the province to resolve the water shortage issue facing the people and Rs6 billion are allocated for the construction of different dams.
"Mangi dam and Burj Aziz dams will be completed soon. These dams will resolve the drinking water issues of Quetta and many other areas," he added.
COMMENTS
Comments are moderated and generally will be posted if they are on-topic and not abusive.
For more information, please see our Comments FAQ