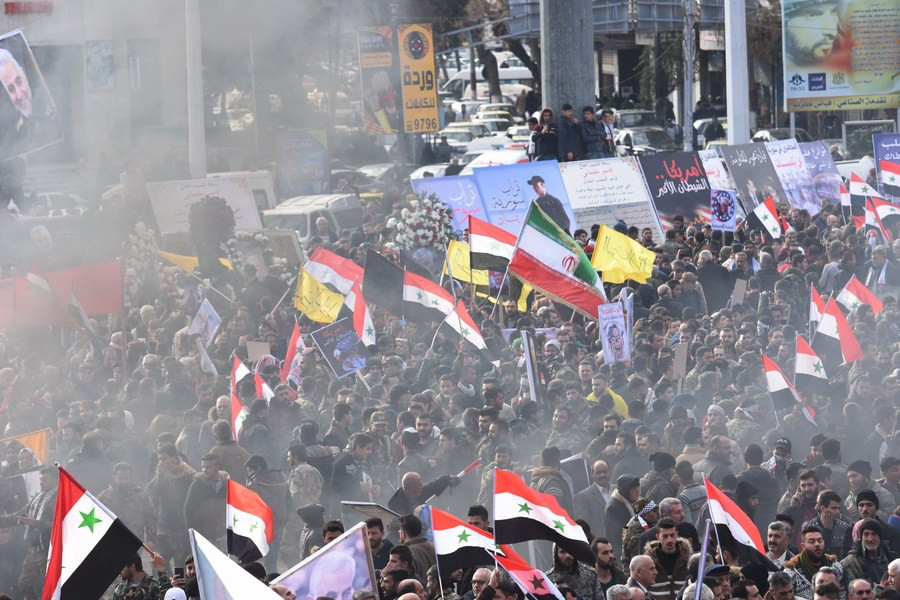 ---
BEIRUT:
The recent Group 7 (G7) and NATO summits have laid bare the hypocrisy of Washington, which once again revealed the US obsession with aggression and dominance, Lebanese experts have said.
Adnan Bourji, director of the Lebanese National Center for Studies, said Thursday that the G7 summit statement "is illogical and unbelievable."
In a written interview with Xinhua, he noted the United States has occupied Iraq, deployed its forces in Syria, and openly supported Israel in the long-running Israel-Palestine conflict, adding that the United States continues to violate international resolutions and wantonly point fingers at other countries' human rights records.
This is ironic, he said, adding that global affairs observers would not buy the US accusations against other countries in the statement, given what the United States has done around the world.
Washington "calls for non-interference in internal affairs, but do they start implementing these views by withdrawing their forces from Syria?" he said. "The United States talks about world peace, so why didn't they mention Palestine in one word?"
"The era of flashy and deceptive slogans" is over, Bourji said, urging the G7 countries to match their promises with actions and stop interfering in the internal affairs of other countries.
Mahmoud Raya, editor-in-chief of the news website China in Arab Eyes, also believes that the US approach in global relations does not suit the world anymore.
The United States should cooperate with other countries instead of taking a confrontational approach, and it will become weak if it keeps its way of doing things on the global stage, Raya told Xinhua on Thursday.
He said that while Washington tries to cast Beijing in negative light, China's global efforts and various development initiatives are gaining increasing support.
The Belt and Road Initiative, which has attracted participation of more than 100 countries, aims to bring benefits to everyone with trade facilitated and development boosted, he said.
COMMENTS
Comments are moderated and generally will be posted if they are on-topic and not abusive.
For more information, please see our Comments FAQ