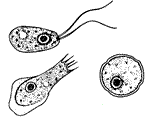 ---
KARACHI:
The rare and lethal naegleria fowleri infection, commonly known as brain-eating amoeba, has claimed the lives of at least two persons in the metropolis since mid-May ringing alarm bells in the health department.
Both the persons were residents of city's East district and in their mid-thirties.
The first death was reported in mid-May while the second man died in the first week of June. The health department has constituted a seven-member Naegleria Monitoring and Inspection Team after the two fatalities, officials told The Express Tribune.
The team will monitor the situation and will be visiting swimming pools of hotels, water parks and farm houses.
Deadly disease Naegleria-related deaths have been reported in the city since 2011.
Last year, despite the closure of recreational spots and hotels, five persons died of the deadly pathogen.
Health experts say it is a fatal disease and the possibility for survival after infection is negligible. They pointed out that out of 148 cases reported in the USA from 1970 till date, only five survived.
The health department, spurred into action by the recent deaths has notified the seven-member team on Thursday, under the Sindh Epidemic Diseases Act 2014, to inspect swimming pools by Monday. According to the notification available with The Express Tribune, the team has been directed to submit monthly reports of the visits and the situations of the swimming pools.
Delayed response
"The notification is bit late," said a senior health department's official, speaking to The Express Tribune.
He said that the arrival of summer in Sindh starts in April. "This is negligence that the notification has just been issued to constitute the team," he said.
Meanwhile, health officials confirmed to The Express Tribune that both the recent victims of brain-eating amoeba did not visit any swimming pool before their deaths.
"The reason of their deaths could be ablution," Dr Shakeel Ahmed, one of the members of the team said. "The water could have been contaminated," he added.
He said cautioned citizens against visiting farmhouses and public pools without checking to see whether the water has been properly chlorinated.
"This is one the neglected sector that no one checks swimming pools in farmhouses," noted Dr Ahmed. He said that the water-borne diseases especially due to bathing in pools were increasing.
"There are very small pools even in closed rooms," he pointed out. He added that all the departments, especially Karachi Water and Sewerage Board, were on board and would ensure chlorinated water supply to the citizens.
He also advised the people to carefully use the water during ablution and swimming.