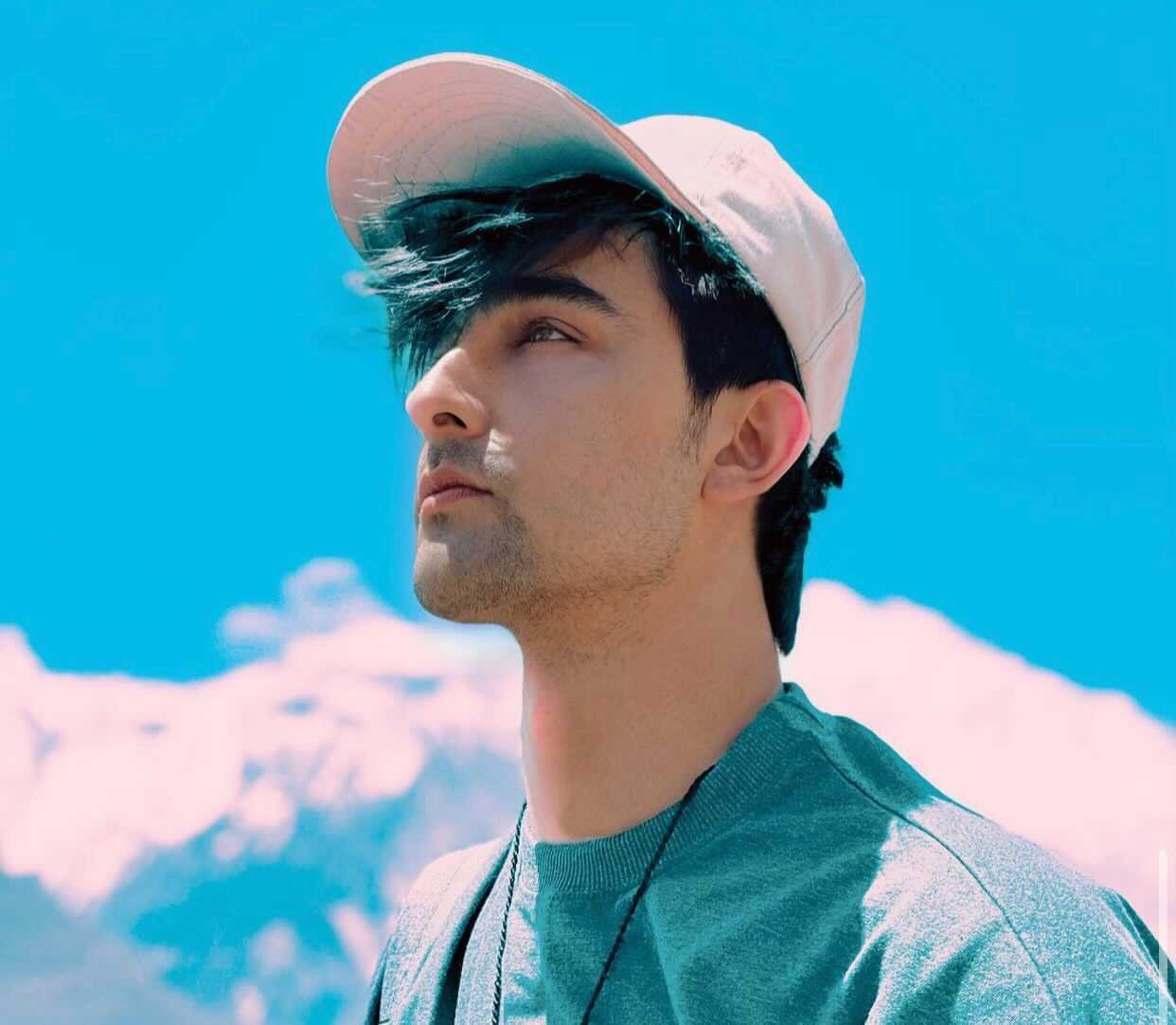 ---
This week, Canadian traveller Rosie Gabrielle took to social media and shared her reservations about local tourists "destroying Hunza's culture". Sharing what seemed like screenshots of the complaints from local residents about recklessness and untidiness, she revealed it hurts her to see Hunza in its current state. Without taking names, Rosie called out Pakistanis that "instead of bringing just their smiles and leaving only good memories, they are bringing bad behaviours, drugs, vulgarity, rave parties and leaving a lot of trash."
She further shared that "they [parties] were so bad I ran far into the mountains for many weeks to escape these people." Rosie continued, "I understand that people need to express themselves, release pent-up energies and get out of their suffocating lives. But coming to a sacred land, feeling privileged and entitled to destroy it, bringing your toxic habits to innocent communities is not okay."

The other side of the story
However, Barwaan Khiladi actor Khaqan Shahnawaz took to social media and snubbed Rosie's allegations of a rave. Khaqan had previously shared few pictures from Passu cones and Hunza on his profile with fellow actor Danyal Zafar. "We did not litter. We did not do drugs," he wrote, adding, "If some people did, how's that our fault or the organisers? There was a clear no drug policy."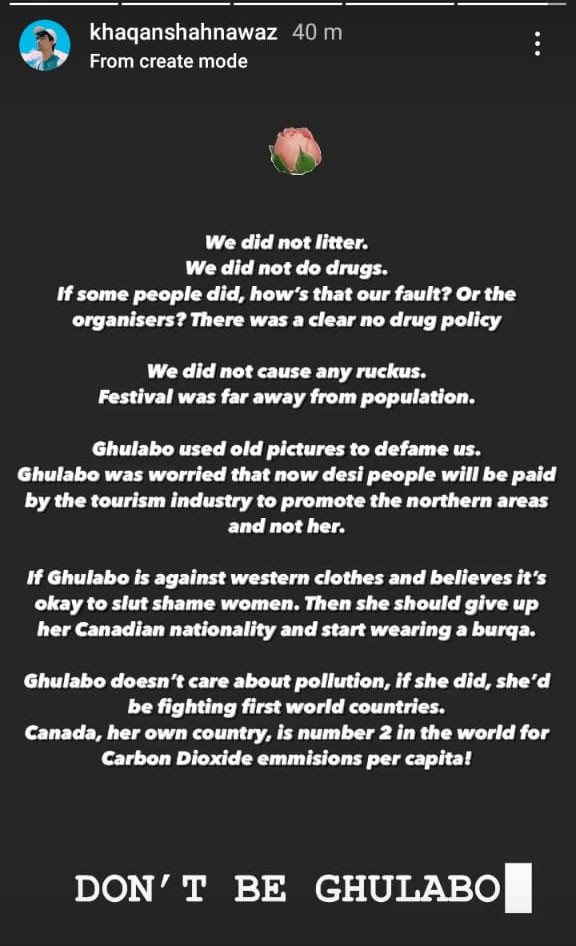 He went on to add, "We did not cause any ruckus. Festival was far away from the population. Gulabo [Rosie] is using old pictures to defame us. She's now worried that desi people will be paid by the tourism industry to promote the northern areas and not her."
Previously, Rosie's reservations were met with criticism by Pakistani starlet Ushna Shah. The Cheekh star took to Instagram and shared the vlogger's aforementioned post about Hunza's current situation. "You know what we don't appreciate? Judgmental, condescending, "white saviour" wanna-be's. We don't need YOU to 'fix us'," the Balaa star penned. "Government of Pakistan needs to stop handing out YouTube visas."
A sane voice
Weighing in on the same, popular host Anoushey Ashraf shared her stance on the Hunza Fest as well. "I am all for music festivals and I have attended many as well," the VJ shared in an Instagram story, adding, "But I feel it should be done responsibly. It should happen with the compliance of what the locals want and it should definitely be safe."
Responding to the ruckus
Rosie, on Friday, shared a video where she could be seen interacting with the locals. Teary-eyed, she shared how she has been loved by the people of Pakistan. "By now, everyone is well aquatinted with the recent events that took place in Hunza, and the continued plight the people fight towards losing their land and culture. I've never been pro tourism. I'm pro-humanity," she said.
The influencer added, "And although the north does thrive on its tourism, at the rate things are going, there might not be a north left. Certain measures must be taken and responsible tourism needs to be implemented. With increasing numbers of local tourists visiting, it is quite evident the impact it's having on not only the land but the local culture as well."
She continued, "Yes, the land is stunning, it's magical, it's surreal, it's home in my heart. But the real essence is the people of the north and their rich culture. These are the real citizens of Pakistan. These are the true Muslim representatives. These are the amazing people who took me into their homes, trusted me with their secrets, their tears and held their hearts dear. Once you bring mass tourism, trash the land and negatively influence the people, it's finished."
Rosie concluded by saying that every citizen has the potential to foster change. "Your treasure of Pakistan is gone. The essence of the country is dead. Look at this video, look at these people. This is what you will lose. Each person has a responsibility here to make a difference. Each citizen has the capacity to make a change, but change starts with you," she noted.
Have something to add to the story? Share it in the comments below.