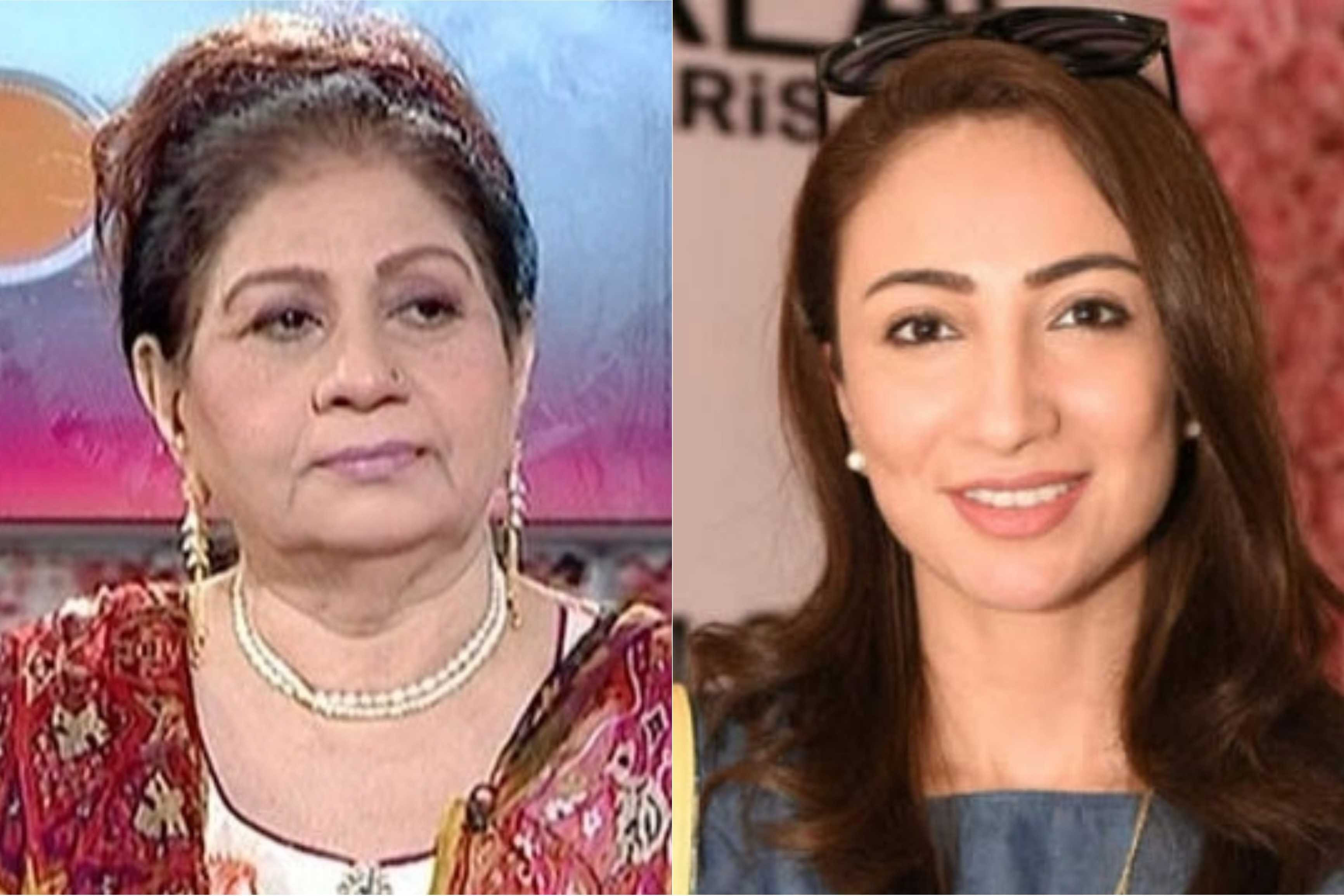 ---
Actor and VJ Anoushey Ashraf is known to be pretty open about her life and opinions on social media, taking mostly to Instagram to share details about work, pets, and politics. Recently, the popular television host posted the infamous 'ask me anything' question to her Instagram story, which allowed other users of the app to ask her questions that she can then publicly answer. The questions covered various topics, ranging from Anoushey's religious beliefs all the way to marriage. The latter struck a sensitive nerve, prompting the VJ to post a lengthy note about her experience with Pakistan's toxic rishta culture, in particular her interaction with the notoriously popular matchmaker Mrs Khan.
When asked about her current relationship status, Anoushey posted a picture with her adorable little dog, writing, "All committed to this dog since the last one year." She adopted the pup in Chitral last year and detailed her experience in a post on the anniversary of the pup's adoption. "It was love at first sight," she had written in the caption.
Another user asked the VJ to get married, and she responded by saying she would want to build a life with someone who does not force her into marriage. "Looking to get married to someone who doesn't force me to get married! Applicants may apply. PS: Gol roti making skills: zero," she wrote as the answer.
When a fan asked her to marry them, Anoushey responded by talking about matchmaker Mrs Khan, known to be the flagbearer of Pakistan's rishta culture. The actor explained how in her interaction with Mrs Khan, she had been told she was "too independent" and would be unable to find a potential partner in the country. She wrote, "Mrs Khan! I hope you're reading these messages."
"She thought I was too independent and career-oriented to find a man in Pakistan! I mean, it's 2021, I'm okay if I have to go to work and my husband wants to sit at home and write a book! It isn't his job to constantly provide. We're gonna be a team with dreams and we'll navigate through it on our own terms," she continued.
Addressing the user who asked the question, Anoushey wrote, "Do you still want to marry me? Hahaha, sorry for the rant!" As for the ideal partner is concerned, Anoushey said , "It just has to feel right. Everything else comes second."
However, love and marriage weren't the only topics up for discussion. On the five things she cannot live without, she wrote, "1. The people I love. 2. Independence. 3. Pets. 4. Spiritualism. 5. Real connections." After a fan asked the VJ, "Aap dramay may kab aa rahi hain (when will you act in a drama)," Anoushey responded saying she isn't all that fond of the TV serials being produced in Pakistan. She wrote in reply, "I wish I had an answer for this one. I've never seen a local drama by the way. Just wasn't ever inclined to watch or work in them."
The conversation took a rather philosophical turn when a user asked the VJ about her religious views. The user wrote, "Do you believe religion is an illusion that shields us from life's sheer impermanence and you die forever?" The TV host wrote in response, "Religion is personal. It shields you from the bad. And death shields us more in the sense you're referring to. Imagine if we didn't have to die and live forever? Yuck, life would lose its value. Meanwhile, religion has helped me grow internally and get closer to Allah. And I'm so grateful for this tool that He's given us."
Anoushey also had some advice for the younger lot. After a fan asked her for "some words for the new generation's kids, please," the VJ responded saying, "Be sensitive about others more than sensitive about yourself and don't think doing what you want is self-care all the time. You can look out for yourself without making others feel bad. You accommodate others without thinking you are forgoing your own time."