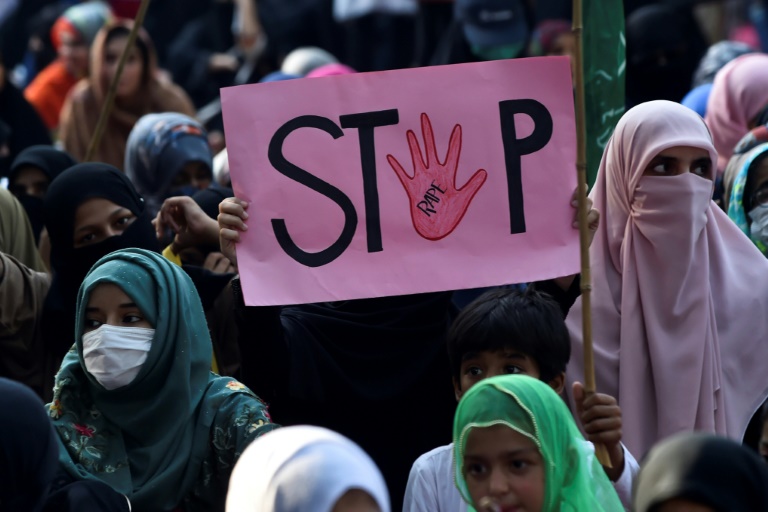 ---
DIJKOT:
Five women, including two sisters, were allegedly sexually assaulted in separate incidents in Dijkot.
Police said Khatoon Bibi, a resident of Mohalla Usman Ghani, has filed a complaint in the case registered at Jhang Bazar police station stating that the suspects Shakeel and Mushtaq alias Kaka took my daughters to the wood market for labor and locked them in a room where intoxicated Shakeel Ahmed and Mushtaq alias Kaka sexually assaulted my two daughters.
The complainant said, "Early in the morning, when my son Sunny and Sajid reached Lakkar Mandi, my daughters said that the suspects had been abusing both of them all night.
Jhang Bazar police registered a case under section 376(Punishment for rape) of the Pakistan Penal Code (PPC).
Separately, Ali Raza, Wajahat and four others entered the house and abducted 19-year-old sister of Shazia Bibi, who is a resident of Jaranwala Road and took her to an unknown place where Ali Raza raped her. When Kishore Bibi fainted, the suspects threw her in a garden in Tandlianwala Tehsil of Mouza Khuso area.
The owner of the garden, Sher Zaman, saw my sister Kishore Bibi lying unconscious and naked and informed the police. Kharrianwala police registered a case against four accused Ali Raza Wajahat and others under 365-B(Kidnapping, abducting or inducing woman to compel for marriage), 376 PPC and started searching for them.
Meanwhile, a suspect Ali Anwar, resident of Judge Wala Main Road befriended with 18-year-old, daughter of Dilbar Jani. He tricked her into marrying while he called her at Ideal Bakery Chowk and later took her to an unknown place. The suspect raped her and started blackmailing her by making pictures and videos of the victim.
The suspect told threatened the victim by saying that he will upload pictures and videos on the internet. Gulberg police registered a case against the suspect under section 376 PPC.
In another incident, Parveen wife of Wazir, a resident of Muridwala area 193 GB, was sexually assaulted by her close relatives including Farzand, and Ghulam Manik, resident of 494 GB on June 15 at gunpoint after entering her house.
On which Muridwala police registered a case under section 376 PPC. Police started raids to arrest the named suspect.
Published in The Express Tribune, June 18h, 2021.
COMMENTS
Comments are moderated and generally will be posted if they are on-topic and not abusive.
For more information, please see our Comments FAQ