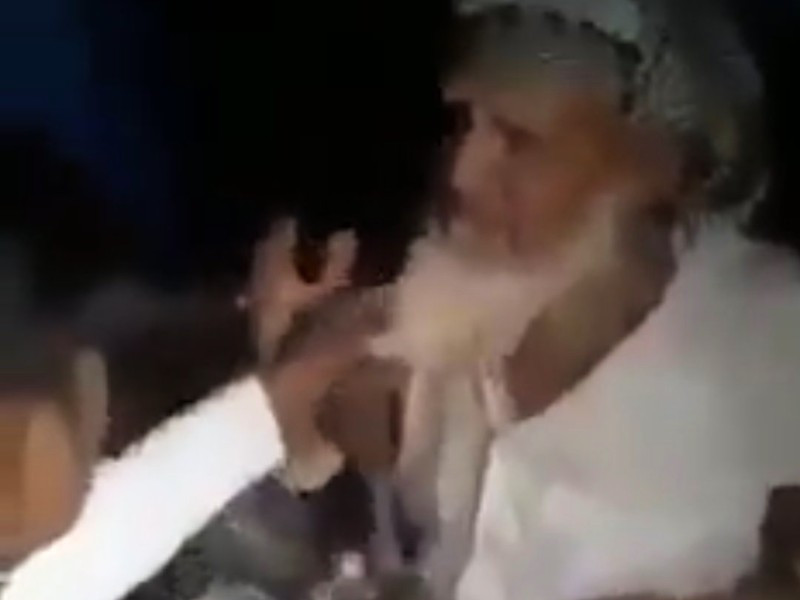 ---
The Reporters Without Borders (RSF) has condemned and called on the police of northern India's Uttar Pradesh state to immediately withdraw absurd charges, including "criminal conspiracy", that they brought against three journalists for tweeting about a video of an elderly Muslim man being beaten up by a group of Hindu extremists.
According to rsf.org, the first information report (FIR) accuses three journalist - Washington Post columnist Rana Ayyub, writer Saba Naqvi, and Mohammed Zubair, one of the founders of the Alt news website.
Also read: Hindutva mob cuts off elderly Muslim man's beard, beats him to pulp in India
The RSF believes that the journalists are accused of conducting a "criminal conspiracy" although all they did was post tweets about a video showing a 72-year-old man identified as a Muslim being badly beaten in Ghaziabad by a Hindutva mob, who cut off his beard and forced him to chant "Jai Shri Ram".
Before the three journalists named in the FIR tweeted about the video, which went viral on the evening of 13 June.
Calling out the judicial harassment, the RSF said that the charges are a provocation to cause riot, promoting enmity between religious groups, insulting religious beliefs, public mischief, criminal conspiracy and common intention to commit a crime.
According to the RSF research, each of the journalists is therefore facing a possible combined sentence of nine years and six months in prison.
WARNING: This short video contains scenes that may be disturbing for the viewers. Discretion is advised
COMMENTS
Comments are moderated and generally will be posted if they are on-topic and not abusive.
For more information, please see our Comments FAQ