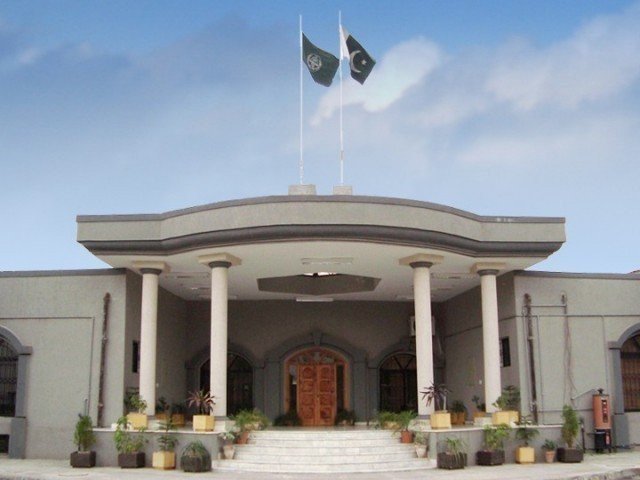 ---
ISLAMABAD:
The Islamabad High Court (IHC) has directed 25 lawyers to submit responses in the IHC contempt of court case at the earliest.
Justice Miangul Hasan Aurangzaib presided over the hearing on Wednesday wherein Islamabad High Court Bar (IHCB) President Raja Zahid and a large number of lawyers were present.
During the hearing, the court said that the lawyers were prudent enough to find a solution to the matter and remarked that they should avoid turning it into a power struggle.
Justice Aurangzaib said that the lawyers knew how the trials are conducted and vowed that the people who faced injustice would get justice.
The court directed 25 law practitioners to submit answers and adjourned the hearing.
Contempt of court proceedings are under way against members of the Islamabad bar council, including Naseer Ahmad Kayani, Raja Zahid, Secretary Tassaduq Hanif, Ahsan Majeed Gujjar, Chaudhry Muhammad Ayub Arbab, Fiser Jadoon, Farzana Mughal, Hamad Saeed Dar and others.
A larger bench of IHC comprising Chief Justice Athar Minallah, Justice Aamer Farooq and Justice Aurangzaib had suspended the licences of 23 lawyers to bar them from court proceedings and reserved the verdict on the petitions filed against it.
Read Lawyers plead for restoration of licences
The order of the case is expected to be released in the next few days. Last month, the court had instructed the senior lawyers to prepare a list of lawyers who were involved in the incident of vandalising the high court building during their violent protest.
The Islamabad Bar Association (IBA) President Fareed Kaif tendered an apology from Islamabad High Court (IHC) on the high court attack case. IHC had suspended the licence of ex-president IBA Riyasat Ali Azad and sought an affidavit from him.
The official is accused of instigating the lawyers on the attack on the high court building. At the onset of the hearing, Mushtaq Chaudhry said that he was the counsel of the IBA president and asked the court which affidavit they should submit.
Moreover, IHC directed the Islamabad police to produce a 29-day-old girl before the bench after recovering her in a case pertaining to the girl's custody.
The court expressed annoyance over non recovery of the girl despite its orders and summoned Saddar SP at the next hearing. Justice Farooq heard the case filed by the girl's mother seeking recovery of her daughter.
The court noted that the station house officer of the area had failed to produce the infant. The petitioner's lawyer said court's orders regarding the girl's recovery could not be implemented upon which the court instructed the police to recover the minor till June 18 and adjourned the hearing of the case.
The lawyer said the girl was born on May 17 and was kidnapped on May 24.
The mother alleged that the accused had also snatched her mobile phone during the incident.
COMMENTS
Comments are moderated and generally will be posted if they are on-topic and not abusive.
For more information, please see our Comments FAQ