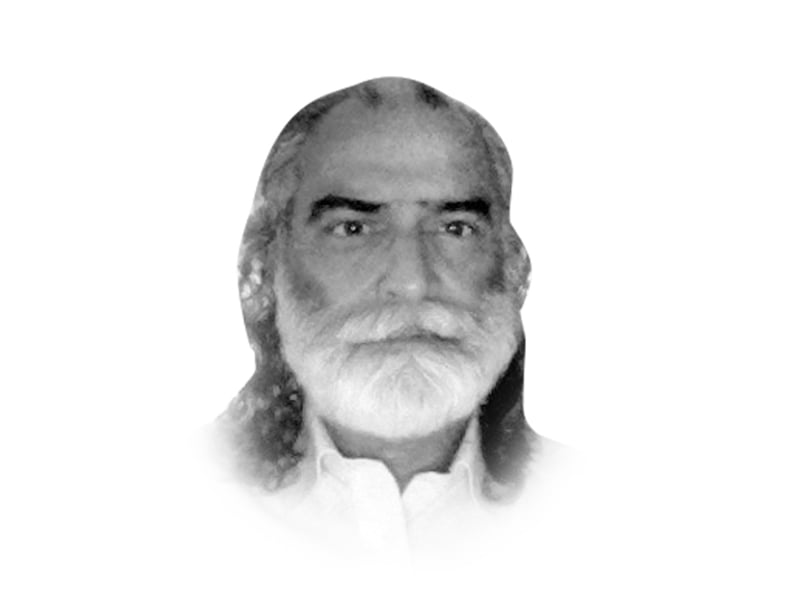 ---
Managing twin disasters in a highly-polarised polity
Managing twin disasters in a highly-polarised polity
---
Flood season is on the horizon. The third wave of Covid-19 pandemic though is receding, the risk of fourth wave can't be ruled out. Its devastation has not only hit the masses, but also consumed huge resources of the state and energies of the governments. Should floods hit, are they prepared to cope with twin disasters and the complexities that may emerge? Let's examine the political context.
Despite the pandemic, it is clear that our political class has nothing to do except politicise every issue. Our governance has already been the worst for many years. Gaps between public policies and implementation has been widening for decades as state officials are least interested in performing their duties. Thanks to power hungry and corrupt political leaders who instead of strengthening their parties and focusing on improving governance love indulging in blame games. The PDM is going to launch protest rallies against the PTI-led government next month, the beginning of Monsoon season. This will likely cause further damage to the already poor governance as ruling parties and state officials will be more focused on political developments than on development and performance.
Facts are facts. Our federal and provincial governments are already struggling to discipline the self-serving, superstitious people to comply with SOPs. A terrible situation could emerge, if floods cause serious disruption. For instance, it could cause displacement of populations, damage standing crops and physical infrastructures, and force governments to divert development funds to relief and recovery programmes. And that will likely cause price hike of food items. A terrible scenario.
So, what is to be done? Various public policies on DRR and DRM including ours is silent about management of multiple disasters. UN agency for DRR too appears to provide little guidance.
Last year, August-September, Sindh was severely hit by heavy downpour that caused more than 400 deaths and destroyed nearly 300,000 homes, displaced 2.4 million people and affected their livelihoods. Yet, no serious analytical report was prepared.
In India, more than 16 million were affected by floods across five states and Odisha was hit by super cyclone Amphan in May 2020. Sujit Kumar Mishra in his paper notes that it was "the first experience for the Odisha state to cope with the twin challenges of managing both the events was extremely complex." He also observes that Odisha has one of the best structural and nonstructural disaster preparedness in India. He suggests broadening policy context which would help "understand the adaptation in the decision-making process and in identifying interventions required at different levels."
Common sense must prevail. The lessons of past disasters and the current context must determine the response strategy. Both policymakers and implementers including NGOs should keep in mind how floods will impact Covid related SOPs. But they must also know to what extent groups have been observing SOPs differently and why. For instance, populations in rural areas, poor and illiterate people are likely to ignore SOPs than the urbanite, well-off and educated persons. They should know that flooding is largely a riverine and rural phenomenon. That floods cause large-scale displacement and disrupts travel and will also increase interaction between urban and rural people as state officials, individual philanthropists and NGOs would rush to help the affected people. Though aid workers are likely to observe SOPs, the risk of Covid transmission to flood affected areas must not be ignored. Aid agencies/workers and disaster management authorities therefore should keep that in mind while preparing their respective response strategies.
Moreover, every deputy commissioner should convene a meeting of district disaster management authority (DDMA) and brief the media about its outcome so the public is aware of the preparedness level. Second, the NCOC should review the Covid situation of the districts likely to be flooded and align Covid prevention with flood preparedness. Third, prepare demographic information of flood prone communities residing along riverbanks, nullahs including low-lying areas of cities. Fourth, have evacuation plans for each vulnerable community. Fifth, select and allocate appropriate safe locations to each flood prone community and inform them now. Sixth, prepare and stock relief items in each area. Seventh, to suppress and contain Covid, develop and establish rapid response mechanisms. Eighth, identify and engage NGOs in all stages of disaster management and response.
I have been working with disaster prone communities since the 1992 super floods. Based on my experience, I can state almost all sources of drinkable water get contaminated including hand pumps, wells, and tap water. Washing hands repeatedly is an integral component of SOPs. It will not be easy in the aftermath of floods. Children and teenagers are found swimming in floodwaters and this will further spread Covid. Also, Eidul Azha will fall in the third week of July. Waste of sacrificial animals could also cause spread of diseases. Keep in mind that some of the largest floods happened in July.
The mega floods of 2010 started in July. Then, the PPP-led coalition was in power in the Centre, Sindh, K-P and Balochistan, while PML-N ruled Punjab. The floods had devastated all the provinces. As almost all main parties were in power and were managing the floods though callously in their respective domains, wisdom prevented them from politicising each other's failure. Last year, however, when rains devastated Karachi and many of Sindh's districts on August 27, political environment in the country was extremely tense. Opposition parties and the PPP were gearing to launch an anti-government campaign and the PDM was announced in October.
The devastation in Karachi was so widespread that it shook everyone. Instead of providing relief to the people, the blame game between the Centre and Sindh consumed the energies of the PPP. Atif Hasan, a renowned urban planner and social activist, observed in an op-ed, "floods [in Karachi] are to do with what governments have not done" in the past. Sadly, since then, much of the needed work has not been done, while Monsoon season is around the corner. And the political class instead of gearing up to manage the would-be [twin] disasters has been shamelessly busy in politicking governance.
In December 2020, Zahid Hussain had painfully observed, "A desperate opposition alliance (PDM) seems to have lost all rationality as it tries to amass its supporters on the streets, endangering their lives in a bid to oust the government while ignoring all warnings by health experts." Though PDM lost its vigour and is divided, its hate against the federal government continues to rise. And TV talk shows keep the flame burning. Should floods come, the country would instead of having two, may suffer from three disasters. The best preparedness step one could suggest in these times is to beg the political class to declare truce.