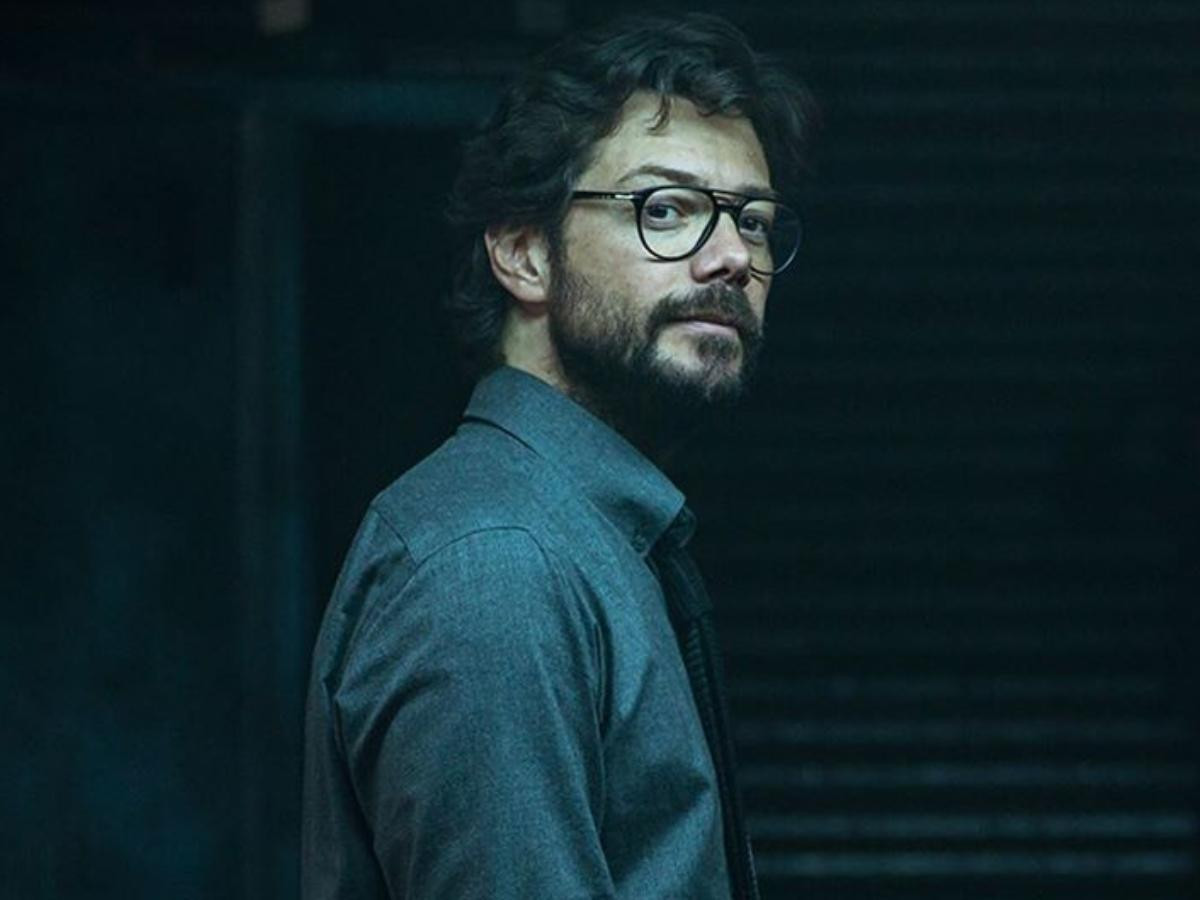 ---
The Professor from Money Heist has more to him than what we've seen so far in the Spanish crime drama. He assembles a group of criminals, trains them and even keeps a Plan B ready every time. In other words, we wouldn't mind a prequel or a spin-off to know what made Sergio Marquina become The Professor.
The makers of the Netflix show agree, but with a condition. According to the director and executive producer Jesus Colmenar, the backstory and what could happen with The Professor is contained in Money Heist itself. One just needs to watch it closely.
During an exclusive virtual set meeting recently, Jesus spoke on why it's uncertain that he would dig deeper into The Professor's life, away from the main timeline of the super hit show. "Would I do a spin-off of The Professor? Maybe. But it's already in Money Heist. I mean: his story, his reasons, his why… it is already going to be told in Money Heist. Spin-offs (work) of a very secondary character who attracts a lot of attention and you can create a new series based on their story," The Indian Express quoted him as saying.
Showrunner Alex Pina reiterated Jesus' words. "When you make a spin-off, it has to be about a totally different universe and you have to put the focus elsewhere. On the one hand, you could make a spin-off of every character in Money Heist because they all have enough for a series, but at the same time, I think that the show already tells their stories."
Money Heist boasts of an ensemble cast, with individual character graphs and emotional journeys. Tokyo might have introduced all her fellow gang members to the crimes they did in the first episode of season one and why The Professor picked them but eventually, we get to know they are far beyond just being robbers.
Jesus opined that every character has a story to tell and is a hero in their own world. "You could make a spin-off about any of them. I think what's great about Money Heist is that it has characters who have many layers and stories. But we would have to create a new universe," the director said.
Have something to add to the story? Share it in the comments below.