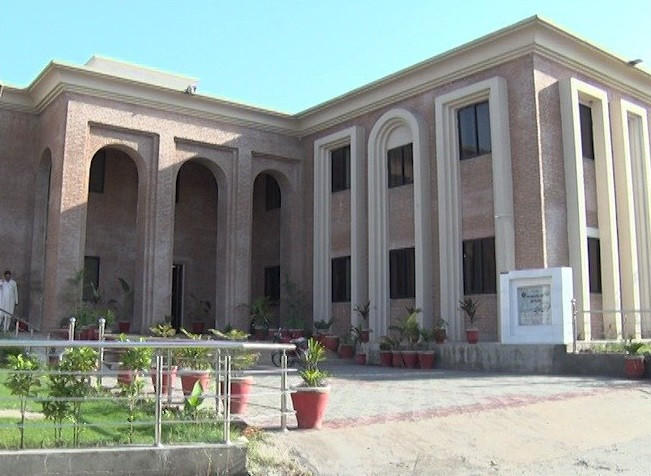 ---
ISLAMABAD:
Among the hundreds of helpless and elderly women who have been abandoned by their families, Tabinda hailing from Bahawalpur is someone who is spending life at the Islamabad Edhi Old Home for the last 13 years.
One of its longest residing persons, Tabinda, told The Express Tribune that her marriage was solemnised in Bahawalpur with great joy. However, after two decades her husband started abusing her, she told her family, and they advised her to remain silent. However, her husband's abusive behaviour became unbearable for her and she left her hometown and came to Rawalpindi.
Since she had no place to go, she landed at an old age home, as it was her only hope. The staff contacted her family, but they did not respond. The staff then sent her to Islamabad Edhi Old Home, where she has been living for over a decade.
Tabinda believes daughters are the pride of parents and they should be raised with love and care. However, she feels Pakistani society is very cruel and puts women through many hardships. Amidst this heartless society, the old home seems like a haven for Tabinda and women like her. Tabinda said she and her daughter felt safe here.
Former chairman Pakistan Red Crescent Society (PRCS) Dr Saeed Elahi said the old home is a shelter where life for the elderly is made easier.
Social activist Dr Naveed Malik said Pakistanis talk about the rights of Muslims in Afghanistan and Palestine but ignore the rights of human beings especially women in the country. We should do something for children, women, and elderly people who feel socially unsafe, they added.
World Elder Abuse Awareness Day is marked on June 15 (today) across the world, including Pakistan to draw global attention on the problem of physical, emotional, and financial abuse of elders.
The day brings together senior citizens, their caregivers, and governments to combat the problem of elder abuse. The United Nations General Assembly officially recognised it in its resolution 66/127, December 2011, following a request by the International Network for the Prevention of Elder Abuse (INPEA) that first established the commemoration in June 2006.
It represents the one day in the year when the entire world voices its opposition to the abuse and suffering inflicted on some of our older generations. It seeks to understand the challenges and opportunities presented by ageing population, and brings together senior citizens, and their caregivers, national and local government, academics, and the private sector to exchange ideas about how best to reduce incidents of violence towards elders, increase reporting of such abuse, and to develop elder-friendly policies.
Published in The Express Tribune, June 15h, 2021.
COMMENTS
Comments are moderated and generally will be posted if they are on-topic and not abusive.
For more information, please see our Comments FAQ