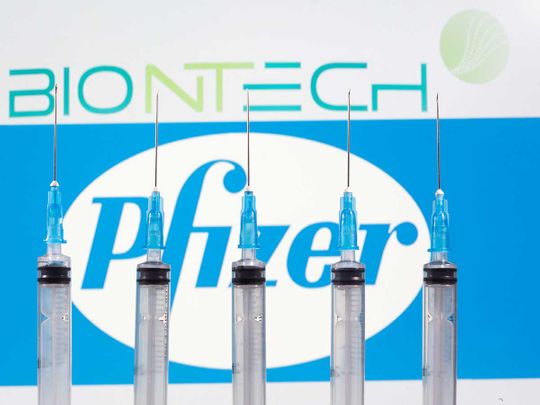 ---
Expats stage protest, demand Pfizer jabs
Protesters gather outside F-9 vaccination centre
---
ISLAMABAD:
Several overseas Pakistanis staged a protest on Monday outside the Mass Vaccination Centre at F-9 Park in the federal capital, demanding that they should only be administered the vaccine manufactured by Pfizer.
As soon as the government announced the availability of the Pfizer vaccine, expats gathered outside the F-9 vaccination centre in large numbers to be inoculated. The staff present at the centre stated that they could only administer the vaccine provided by the government which was not what they were demanding.
As a result of this, expats protested by holding placards and demanded that the prime minister should ensure the availability of Pfizer vaccine for them.
They maintained that overseas Pakistanis are a source of billions of dollars coming into the country yet they are being humiliated over a vaccine. They demanded a date be announced for them so that they could get vaccinated.
It may be recalled that the federal government had issued instructions to administer the Pfizer vaccine at the F-9 Park Mass Vaccination Centre from 10 am to 2 pm.
Read Intending pilgrims to get Pfizer shots: Asad
According to a notification, the health ministry has set up priority groups for the Pfizer vaccine. Patients with chronic ailments such as heart disease, asthma, organ transplants, cancer, liver and kidney complications will be given priority.
All such people have been instructed to come to the F-9 Park Mass Vaccination Centre for a second dose after 21 days. The ministry has directed the people to bring their original national identity cards and medical reports with them.
Earlier, it had issued guidelines that only a limited amount of Pfizer vaccine was available in Pakistan, therefore, only Haj pilgrims and student and work visa holders for foreign countries would be immunised with it.
It was further informed that the vaccine can be given to pregnant and lactating mothers, patients with liver disease and chronic hepatitis and those waiting for a transplant two weeks in advance. The Pfizer vaccine can be given to people 18 years of age and older.
The guidelines also stated that patients with cancer, arthritis, chronic respiratory diseases, chronic heart disease, hypertension, and chronic kidney disease should be vaccinated on the advice of a physician. Besides, the vaccine can also be administered to neurological and paralysed people while people with severe allergies should also avoid taking the Pfizer vaccine.
A health ministry official said the Pfizer vaccine vial contains six doses and its second dose is administered after 21 days. People having fever and those infected with Covid-19 should not get themselves inoculated with it, he added, however, those who have recovered from the virus can be vaccinated.
Published in The Express Tribune, June 15h, 2021.