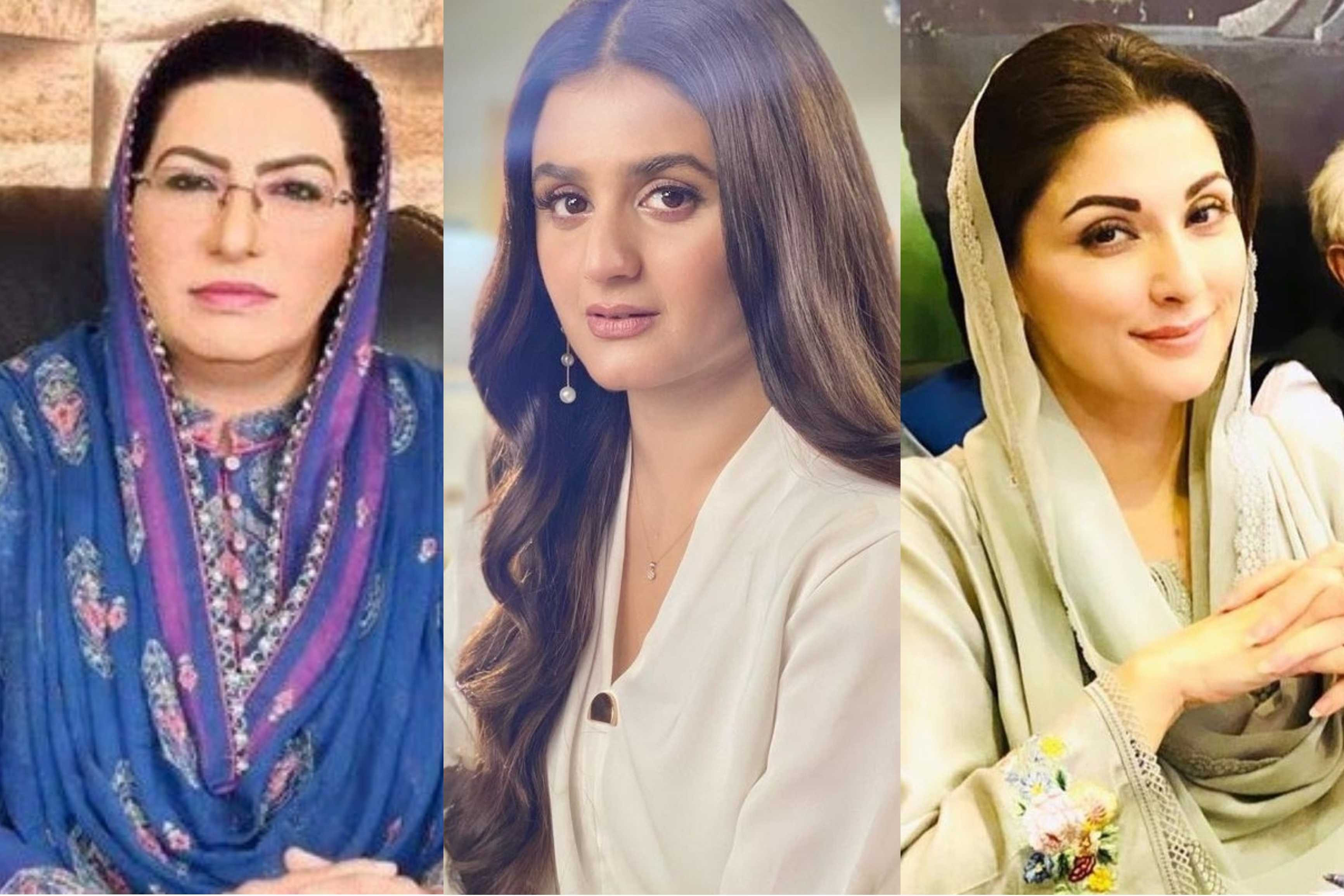 ---
Hira Mani recently made an appearance on actors Aagha Ali and Hina Altaf's talk show with her husband Salman Saqib, famously recognized as Mani, and took some jabs at Special Assistant to the Punjab Chief Minister Dr Firdous Ashiq Awan. The Do Bol actor spoke about how she feels Firdous should hire PML-N Vice President Maryam Nawaz's makeup artist for grooming purposes.
During a segment in which Hira and Mani were asked to give advice to the celebrities whose pictures were projected on a screen, Mani came across Firdous' picture and commented, "She has switched so many many parties that the parties have finished." He later added, "Maryam Nawaz has a good makeup artist, she should also avail services from the same one." Hira then interjected, "Not a makeup artist, Maani. Doctor," which was followed by laughter. Hira added that every woman in Pakistan is jealous of the PML-N vice president because their husbands enjoy watching her on television.
The popular actor was recently mugged in Karachi. She shared the CCTV footage of the unfortunate occurring on her Instagram stories. The video showed two men on bikes ambushing her car outside of her own home. The actor's sons had just gotten off of the car when the robbers arrived. They stole her cell phone, along with other costly belongings. While sharing the videos, Hira relayed how her son Ibrahim became a source of distraction for the thieves.
But grateful they did not pose any physical harm to her children or her, Hira dropped a message to the muggers on social media, saying, "Dear mobile snatcher, I forgive you."