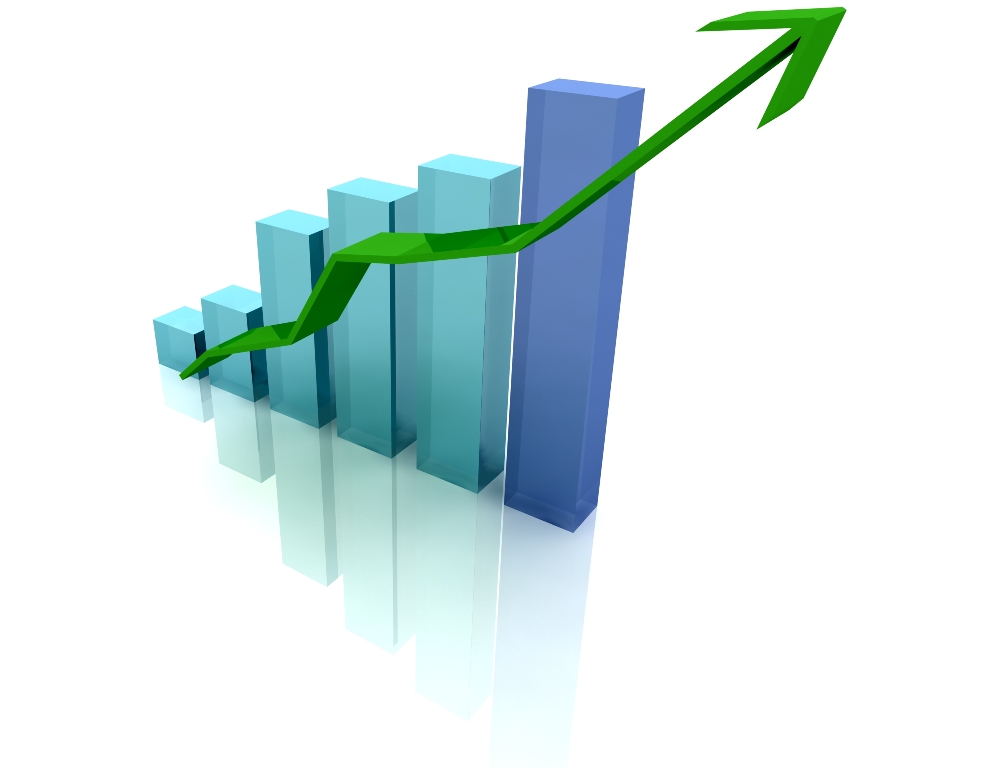 ---
KARACHI:
Pakistan's economy has fared better than expected during the current fiscal year. This has emboldened the government to set an even higher growth target for next year – the fourth of its five-year term.
The government claims the economy grew about 4% this year and wants to take the growth rate to 5% next year.
Since Pakistan is back into the IMF lending programme, one can assume that the government has set next year's macroeconomic targets with consent of the lender. But within Pakistan Tehreek-e-Insaf's (PTI) own policymaking circles, questions are being raised over the viability of these targets.
Pakistan has a history of setting unrealistically high macroeconomic targets – regardless of the party in power – only to miss these goals.
That is why during a recent meeting of the National Assembly finance committee, several members of both the government and opposition insisted that 5% GDP growth target, proposed Rs900 billion Public Sector Development Programme, 8.2% inflation target and $4.8 billion current account deficit target for FY22 were all "too ambitious."
In the next fiscal year, achieving 5% GDP growth is possible if agricultural growth seen this year reaches a new high, industrial growth makes its recovery even stronger and the services sector also delivers better than this year.
In agriculture, this year's growth has come mainly through higher-than-estimated output of wheat, rice and sugarcane. But cotton crop has shrunk sharply.
This means next year all the three key food crops will have to do even better, and cotton production will have to be bolstered.
Will that be possible given the current low level of federal and provincial cooperation in agricultural policymaking? Will that be possible amid shortage of irrigation water in Sindh and protests by paddy farmers who have been advised to delay sowing due to water scarcity?
Besides, what happens if major crops do not fare well? Are there development programmes for livestock and fisheries that can guarantee higher output next year, compensating for any shortcoming in crops?
Regarding industrial growth next year, the main concern is how much more industries will have to pay for gas and electricity. The government is reassuring industrialists that energy prices will not be increased as much as the IMF wants.
But the fact is that energy prices cannot remain static next year, because circular debt needs to be checked immediately. And that is not possible without withdrawing energy subsidies.
Small units
Another concern is that how exactly small and medium enterprises (SMEs) will do next year. Banks remain focused on large-scale industries, both due to economies of large-scale lending and due to political influence of these industries – and continue to ignore SMEs.
Besides, business activity across Pakistan may be affected negatively if the current third wave of the Covid-19 pandemic persists, or if the current politically hot atmosphere becomes any hotter.
That can suppress growth in some areas of the services sector like transport, hotels and eateries, wholesale and retail.
Will a possible uptick in IT and IT-enabled services (ITeS) compensate for the revenue loss in the services sector? But IT and ITeS are still in its infancy in Pakistan and generate a friction of revenues compared to other segments of the services sector.
Prime Minister Imran Khan says the root cause of most of the economic ills is that in the past economic policies pivoted towards election-triggered necessities and were not truly long term in nature. He claims he is correcting the course now.
But his government has failed to carry through the mid-term policies framed by the preceding PML-N government and instead chose to make experiments in economic policymaking in the first two years of his government.
Any new government that comes after 2023 general elections will possibly do the same. Then who actually will carry forward PTI's long-term policies that PM Khan is making towards the end of his third year in power.
Long-term plans
Actually, the root cause of most of our economic problems is not only the lack of truly long-term policymaking, it also stems from the fact that successive governments either shelve long-term plans of previous governments or implement them half-heartedly.
During their stay in power, the implementation of economic policies suffers from the lack of strong political will, short-termism, ineffectiveness and corruption.
These are issues of political economy and governance. And, they can be resolved if democracy is strengthened and political parties behave sensibly.
The government of the day must realise the need for inclusive policymaking, instead of rolling out policies made in isolation by not taking all provinces and all political parties on board. However, it is a Herculean task because the PTI will have to do this in the remaining two years of its government.
Setting impressive macroeconomic targets for next year is not enough. What matters more is how the government plans to achieve them with the help of democratic institutions and political forces, and through improved functioning of state agencies under the democratic setup.
However, the implementation plan is not in sight, and the issue of making economic policies inclusive for all stakeholders is not mentioned in the narrative of nation-building. But let's hope for the better. Let's be optimistic.
The writer is an electronics engineer and pursuing masters
Published in The Express Tribune, June 14th, 2021.
Like Business on Facebook, follow @TribuneBiz on Twitter to stay informed and join in the conversation.