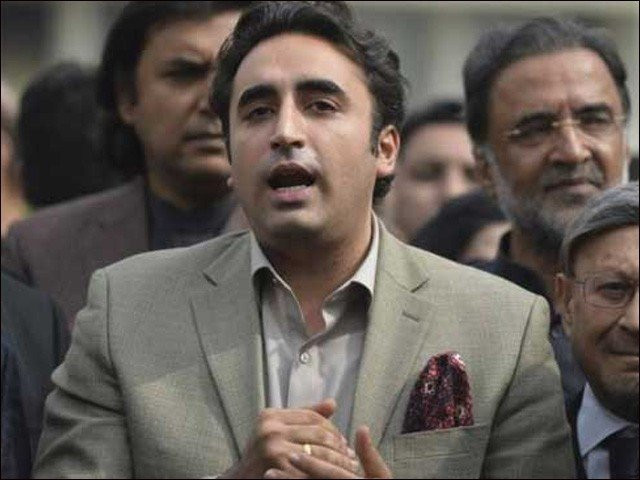 ---
KARACHI:
Pakistan People's Party (PPP) Chairman Bilawal Bhutto criticised on Sunday Prime Minister Imran Khan for "not sparing a single thing of public's use from taxation".
The PPP chairman likened the imposition of taxes amounting to nearly Rs400b with an act of tyranny.
"Imposing taxes on phone calls, SMS, and Internet, and then withdrawing them the next day is evidence of chaos within the government's ranks," the PPP chief said in a statement released today.
Bilawal noted that the Imran Khan-led government was "afraid of the public's reaction in the midst of a storm of hefty taxes."
The PPP chief quipped that, "He rejected the 'pickpocketing' of the common man at the behest of the PTIMF."
He vowed to continue "unveiling [Prime Minister] Imran Khan's anti-people economic measures."
Read Plan to impose taxes worth Rs100b dropped: Tarin
A day before, on Saturday, Bilawal described the budget unveiled by the federal government for the year 2021-22 as an "economic attack" on the people.
The PPP chairman said while "distorted facts" were being presented through the Economic Survey 2020-21 and an impression was given that the country was progressing, government employees were protesting against inflation outside parliament.
"People are now retaliating because they are aware of the 'puppet' prime minister's hollow promises," he said.
"They now know that [PM] Imran Khan makes tall claims and does nothing. He is incompetent and has completely failed to provide relief to the common man."
The PPP chairman said an "anti-people budget" was expected from the PTI government.
He questioned that if the inflation, unemployment and poverty rates were at their peak during the PTI government's tenure, how could the budget be people-friendly.