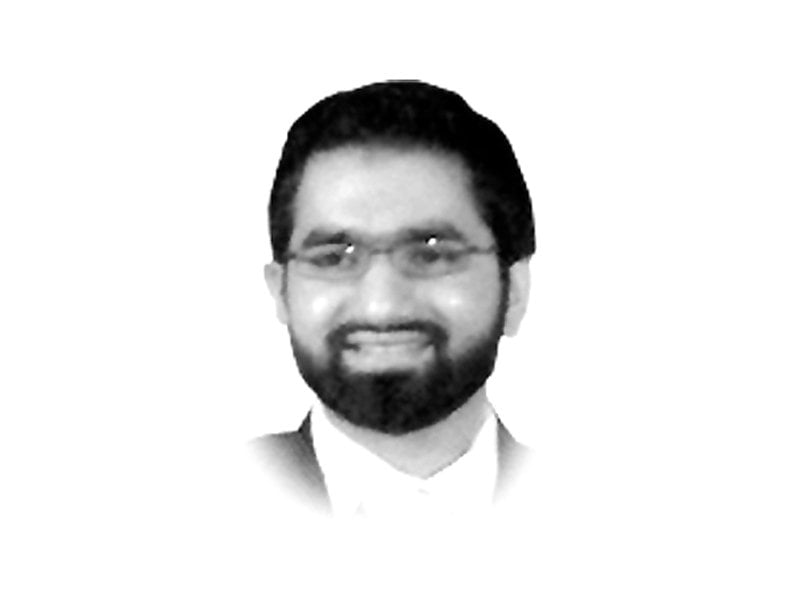 ---
Covid-19 fight: Pakistan emerges as a rockstar state
Covid-19 fight: Pakistan emerges as a rockstar state
---
The numbers are so good they're almost unbelievable. Pakistan didn't just slay the first, second and third waves of Covid-19 with our health system intact, while it devastated the world's most powerful country i.e. America or our neighbour to the east, India. We also created 17 million jobs in a dramatic V shaped economic recovery, smashed our GDP growth expectations by 200%, and reduced inequality (as measured by the Gini co-efficient) via the largest cash transfer programme in the country's history (Ehsaas) benefitting 14.8 million families or nearly 100 million citizens.
A decade ago, Pakistan was flirting with the moniker of a failed state. In today's column, I will argue that Pakistan is emerging as a rockstar state on how it managed Covid-19. This doesn't mean all of Pakistan's problems are resolved or that there aren't things we could have done to manage Covid-19 better. What this means is that there are lots of lessons about good governance embedded into our crisis response to Covid-19, which we can use to boost our confidence and unity as a nation to resolve the big challenges ahead of us.
What's striking about Pakistan's Covid-19 response isn't just the results and numbers but how policy decisions were formulated, which allows us to understand the causality and drivers of our results. This is important because even the critics now accept Pakistan has been spared the worst case Covid trajectories that say America, with all its resources, faced in the first or second wave or the devastation India faced in the third wave. The debate now is whether Pakistan got lucky, experienced a miracle bestowed by our selector in the heavens, or simply got its policymaking right.
So, let's go back to the beginning of Covid-19. The single biggest decision was whether to impose a blanket lockdown. Developed countries could afford it. Developing countries were following blindly. Elites in Pakistan, especially on the media, were braying for a lockdown, calling the government incompetent and murderers. Unlike (almost) every other policy decision in the country's history, PM Imran Khan personally resisted the pressure for a mass lockdown which would disproportionately affect the poor and daily wage earners. Unlike the elite, these underprivileged classes had no voice in the Pakistani media or the system. So, the head of state became their representative voice and upended Pakistan's lopsided social contract by approving the largest cash transfer programme in our history not to the elite but to those without a voice.
This was a stunning rebuke of Pakistan's longstanding cocktail of elite capture and trickle-down economics which serves as the principle anchor of our state's policymaking. Moreover, the labour-intensive construction sector was opened and incentivised, while export-led industrial growth was fuelled via progressive concessionary loans linked to salary payments. All this resulted in the creation of 17 million jobs during our V shaped Covid-19 recovery, with exports, tax revenue and industrial activity all growing in double digits.
This would have been remarkable on its own but if you study this in context of how we fared on the health sector front, it's mind-blowing. Despite historical under-investment in our healthcare sector, we didn't experience the kind of mass oxygen or hospital bed shortages that we saw in India because the NCOC was monitoring data daily by district and re-assigning healthcare capacity accordingly. And we were ahead of the curve. Remember when designer Maria B's driver was caught hiding in his village by police after he was diagnosed as Covid-positive in Lahore? That was a Pakistan's contact tracing system on fire early in the game. A system like this came to life in the US months later. Similarly, our Covid-19 vaccine operation is a First World service delivery experience in the Third World, operating free of cost for the public.
Now we need to apply these lessons to governance — data driven policymaking, resisting elite capture — into policymaking on other fields. I know this is hard to believe but there's no reason Pakistan can't tackle big challenges. Yes, we can. Or shall I say, yes, we Khan? Our performance on Covid-19 proves it.
Published in The Express Tribune, June 13h, 2021.
Like Opinion & Editorial on Facebook, follow @ETOpEd on Twitter to receive all updates on all our daily pieces.