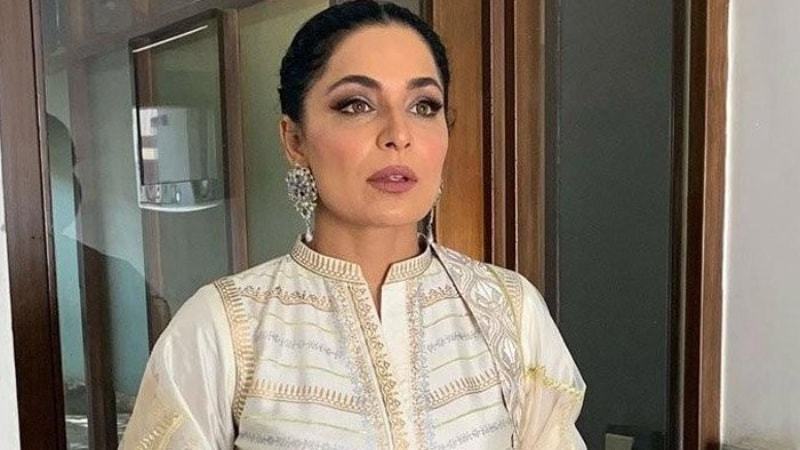 ---
LAHORE:
Lahore Police on Friday arrested at least five suspects over allegations of illegally occupying film star Meera's family property.
A case has been registered in Ghalib Market. As per the FIR, the complainant Hassan Abbas said that they went to see their property situated near Minni Market.
A suspect Mian Shahid has prepared forged documents of it and occupied it. Five suspects identified as Nauman Khursheed, Mirza Asad Baig, Waqas Shahbaz, Sardar Ahmad and Amirzada carrying firearms barged into their place and tried to occupy it illegally when they were visiting their property.
Upon information police team reached, meanwhile, prime suspect Mian Shahid on seeing the law-enforcers fled from the scene.
However, other five suspects were arrested by police and firearms were also recovered from their custody.
The complainant further said that the valuables from their house were missing. "As I entered the room, I found out that ACER laptop was missing", the complainant added. SHO Ghalib Market said that they thwarted the illegal occupation attempt at the plaza of Meera's late mother and arrested the five suspects.
Read I was taken to a psychiatric facility and released after Sheikh Rasheed's call, says Meera
Two days back, Meera had approached CCPO Lahore and visited his office in this regard. In her application before Ghulam Mehmood Dogar, she had said that few suspects had prepared forged documents of the property owned by her mother.
She had alleged that it was an attempt of illegal occupation as the suspects had forcefully taken thumb impressions from her mother on forged documents.
She had complained that she had appeared at multiple forums to seek justice but to no avail. Dogar had taken notice of the issue and asked SP Model Town to take necessary action in this regard.
Another case has been registered on the complaint of the mother of Meera, Shafqat Zahara against allegations of occupying their house through illegal means by a suspect Shahid Mehmood.
Zahra in her statement said that their family had made a deal of the house situated in Defence with the suspect in return of 160,000 pounds.
He had vowed to transfer the amount in the account and in return asked to proceed for transfer of the house from DHA authority. The house was transferred to his name.
However, the suspect started making lame excuses and started using delaying tactics for the payment of the said amount.
When he did not make the payment they requested them to return their property but he did not. Meanwhile, Meera reached the CCPO office along with her ailing mother to thank them for their help.
She said that her mother was harassed and faced a life-threatening situation in her absence. She commended the efforts of the police against the land mafia and said that they were the real heroes.